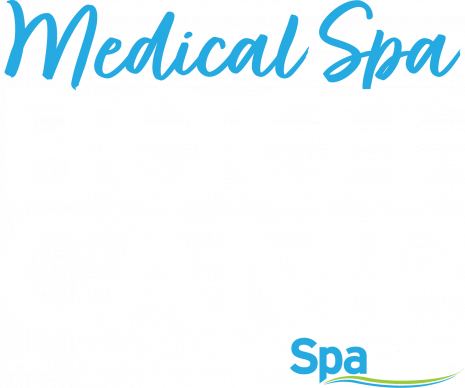 Asheville Medical Spa Boot Camp
Asheville, NC
Overview

What You Will Learn

Who Attends

Pricing

Why Attend

Venue

Agenda

Speakers

Disclaimer
Asheville Medical Spa Boot Camp
Learn how to open a med spa. Connect with experts who are eager to share their secrets, and find resources to help you turn your medical aesthetic vision into reality.
Are med spas profitable? Yes, with the proper systems and workflows in place.
Are med spa laws hard to find and understand? Yes, unless you have someone to walk you through the finer details that can vary from state to state.
AmSpa's Medical Spa Boot Camp is a two-day deep dive into laws, business practices and tried-and-true marketing solutions. You aren't alone in your med spa journey.
Sign up today and meet your partners in med spa success.
The Asheville Medical Spa Boot Camp has been approved for 10 hours of CME credit.
The Medical Spa Boot Camp is approved for 10 CME hours for physicians, physician assistants, advanced practice registered nurses and registered nurses.

PROGRAM MATERIALS REQUIREMENTS
• Medical Spa Boot Camps presented by AmSpa
• "This activity is jointly provided by Global Education Group and American Med Spa Association."


Target Audience
This activity has been designed to meet the educational needs of physicians, nurses, APRNs, PAs, and other professionals involved in the care of patients searching for non-invasive medical aesthetic treatments.

Statement of Need/Program Overview
The program provides business, legal, regulatory, and clinical information to help medical aesthetic providers and medical spas deliver safe and effective treatments while maintaining successful businesses.

Educational Objectives

After completing this activity, the participant should be better able to:
Identify patients in need of non-invasive medical aesthetic treatments.
Identify the most effective techniques and technologies in the field and improve business and financial practices.
Interpret legal guidelines relating to practice ownership, practice management, provider scope of practice, provider compensation, patient privacy, and other regulatory concerns.
Identify patient safety concerns connected to non-invasive medical aesthetic treatments; and
Identify the proper and legal scope of practice for various professionals relating to non-invasive medical aesthetic treatments.
Faculty to be Announced
Program Agenda
Physician Accreditation Statement
This activity has been planned and implemented in accordance with the accreditation requirements and policies of the Accreditation Council for Continuing Medical Education (ACCME) through the joint providership of Global Education Group (Global) and American Med Spa Association. Global is accredited by the ACCME to provide continuing medical education for physicians.
Physician Credit Designation
Global Education Group designates this live show for a maximum of 10 AMA PRA Category 1 Credit™. Physicians should claim only the credit commensurate with the extent of their participation in the activity.
ANCC accepts certificates of participation for educational activities certified for AMA PRA Category 1 Credit™ from organizations accredited by ACCME or a recognized state medical society. Nurses may receive a maximum of 10 hours of Category 1 credit for completing this program.

Global Contact Information
For information about the accreditation of this program, please contact Global at 303-395-1782 or cme@globaleducationgroup.com.

Instructions for Obtaining Credit
In order to receive credit, participants must attend the full live event and complete the final evaluation. Certificates will be emailed within 4 to 6 weeks after the event has ended.

System Requirement (not required if attendees do not need to use technology)
PC
1.4 GHz Intel Pentium 4 or faster processor (or equivalent)
Windows 10, 8.1 (32-bit/64-bit), Windows 7 (32-bit/64-bit)
512 MB of RAM (1 GB recommended)
Microsoft Internet Explorer 11 or later, Windows Edge browser, Mozilla Firefox, and Google Chrome
For HTML Client – Google Chrome (v70.0 & above), Mozilla Firefox (v65.0 & above), and Edge (v42.0 & above)
MAC
1.83 GHz Intel Core Duo or faster processor
512 MB of RAM (1 GB recommended)
MAC OS X 10.12, 10.13 and 10.14
Mozilla Firefox, Apple Safari, Google Chrome
For HTML Client – Google Chrome (v70.0 & above), Apple Safari (v12.0 & above), and Mozilla Firefox (v65.0 & above)

Fee Information& Refund/Cancellation Policy
• All registration fees are in U.S. dollars. Registrations will NOT be processed without full payment.
• No refunds: all sales are final. In cases of emergency (as determined by AmSpa) that prevent you from attending the event, your AmSpa account can be credited the amount of your registration. This credit can be used toward any future AmSpa hosted event within one year of the date of the original registered event. Cancellation made less than 10 days prior to the event will be subject to a $150 fee per registrant. In the event AmSpa cancels the Medical Spa Show or experiences a force majeure event beyond AmSpa's control that prohibits the event from taking place in any fashion, AmSpa may, at their sole discretion issue refunds or credits to all attendees.

Disclosures of Relevant Financial Relationships
Global Education Group (Global) adheres to the policies and guidelines, including the Standards for Integrity and Independence in Accredited CE, set forth to providers by the Accreditation Council for Continuing Medical Education (ACCME) and all other professional organizations, as applicable, stating those activities where continuing education credits are awarded must be balanced, independent, objective, and scientifically rigorous. All persons in a position to control the content of an accredited continuing education program provided by Global are required to disclose all financial relationships with any ineligible company within the past 24 months to Global. All financial relationships reported are identified as relevant and mitigated by Global in accordance with the Standards for Integrity and Independence in Accredited CE in advance of delivery of the activity to learners. The content of this activity was vetted by Global to assure objectivity and that the activity is free of commercial bias.
All relevant financial relationships have been mitigated.
Faculty Disclosure information to be announced.

The planners and managers at Global Education Group have no relevant financial relationships to disclose.
The planners and managers at American Med Spa Association have no relevant financial relationships to disclose.

Disclosure of Unlabeled Use
This educational activity may contain discussion of published and/or investigational uses of agents that are not indicated by the FDA. Global Education Group (Global) and American Med Spa Association do not recommend the use of any agent outside of the labeled indications.

The opinions expressed in the educational activity are those of the faculty and do not necessarily represent the views of any organization associated with this activity. Please refer to the official prescribing information for each product for discussion of approved indications, contraindications, and warnings.

Disclaimer
Participants have an implied responsibility to use the newly acquired information to enhance patient outcomes and their own professional development. The information presented in this activity is not meant to serve as a guideline for patient management. Any procedures, medications, or other courses of diagnosis or treatment discussed in this activity should not be used by clinicians without evaluation of patient conditions and possible contraindications on dangers in use, review of any applicable manufacturer's product information, and comparison with recommendations of other authorities.
A handbook with presentation materials for easy review and download link for presentation PDFs and additional resources;
Reference material for additional support;
The opportunity to receive a free copy of Risk Management for the Practicing Physician—A CME monograph certified nationally for 5.5. Category 1 CME hours;
Continental breakfast and lunch provided on Saturday and Sunday;
Kickoff reception on Friday evening;
Networking reception on Saturday evening.
Register Today!
What You Will Learn
Discover How to Run a Profitable Medical Spa Practice
Recruit, hire and retain an exceptional team;
Affordably attract and keep patients;
Offer the most profitable and effective treatments;
and more!
Ensure Your Practice's Long-term Success
Plan When and How You Should Expand;
Track Efficiency Metrics and Follow Best-practices;
Make Your Practice Attractive to Buyers;
and more!
Understand Your Medical Spa Laws
Learn the Rules Regarding Supervision, Delegation and Who Can Do What Treatment;
Get Clarity on Ownership Regulations and HIPAA Requirements;
Avoid Kickbacks, and Other Marketing Mistakes;
and more!
Register Today!
Who Attends
Medical Spa Owners
62% of attendees are med spa owners looking to legally build a successful med spa practice.
Medical Professionals
55% of attendees are medical professionals taking their next steps on their medical aesthetic journey.
Newer Med Spa Practices
68% of attendees have been open less than 5 years and are learning how to build the practice of their dreams.
Peers Who Want You to Attend
100% of attendees surveyed in 2022 would recommend the Medical Spa Boot Camp to a colleague or friend.
Pricing
Plus Members
Plus members save $250 on the first ticket and $400 for each additional team member!
Register Today!
Basic Members
Basic members save $150 on their first ticket!
Register Today!
Early bird pricing ends Wednesday, September 13, 2023 at 11:59 Eastern Time
Why Attend
"If you're going to open a med spa, regardless, you should come to AmSpa. I think it's the most important thing you could do to open up a med spa because you're guided in a direction that will make you successful."
"It's actually been extremely beneficial in terms of what to look for in setting up a business, putting together a business plan, thinking about the future. I feel like I'm getting the information that I needed to get started."
The Boot Camp provided comprehensive information for running a compliant medical spa and setting growth plans. The conference was engaging and the vendors on site offered a wealth of knowledge and support.
Margorie Figueroa, Operations Manager
CIO MD
The Boot Camp packs decades of wisdom and business success into the two-day workshop.
Solanda Mangrum, DDS
From start to finish, the Boot Camp was amazing! Tons of information was provided that you just cannot find anywhere else. If you are considering attending, just do it! You will not regret it.
May Cohen, PA-C
Luxe Injectable Lounge
This is my third Boot Camp. As my business has grown, it has been invaluable to bring my office manager and financial manager with me because now I feel that we all have the same view of our future growth.
Tricia Bedrick, MD, Owner
Neoskin Medical Spa & Acne Clinic
I love that the Boot Camp covered everything for new and existing medical spas. The speakers and material were on point and engaging!
Shane Maxcy, Spa Director
The Wall Center for Plastic Surgery & Jade MediSpa
Venue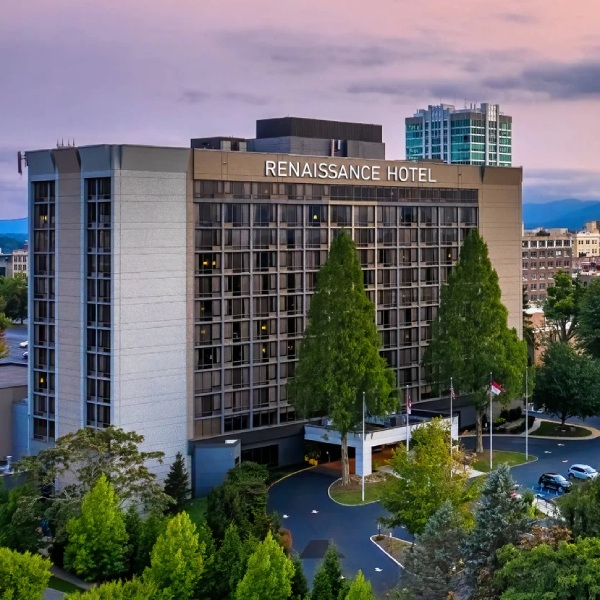 Renaissance Asheville Downtown Hotel
31 Woodfin Street, Asheville, NC 28801
AmSpa Group Rate: $289/night + 13% Tax. Must book by Friday, September 29 before 5pm CST to secure the group rate.
Book in the Block!
Join us at the Renaissance Asheville Downtown Hotel in the heart of the Blue Ridge and Great Smoky Mountains. The Renaissance's downtown location means you can walk to the breweries or take a short ride to the Biltmore. After your fun-filled day of hiking, rafting, or ziplining, a modern guest room awaits you. Select rooms & suites offer high floors and sweeping mountain views. A unique amenity to this Asheville hotel is an indoor junior Olympic pool and whirlpool, open year-round. The perfect combination for a relaxing evening is a cocktail on the patio. If you need to know where to go around town, the front desk Navigators will help you discover the best activities. Self-parking is available for $10 per day if booked in AmSpa room block ($22 standard) and Valet parking is available for $29. Located just 15 miles from the Asheville Regional Airport.
Agenda
Day 1 - Friday, October 13th
Friday Night Kickoff Reception
Meet other medical aesthetic professionals attending the Boot Camp, AIA Advanced Cadaver training and Ultrasound Fundamentals course.
Features a full open bar and passed hors d'oeuvres.
Day 2 - Saturday, October 14th
Registration and Continental Breakfast
Opening Keynote
Speakers: Alex Thiersch, JD , AmSpa
The Plan
How to develop and write a medical spa business plan, step-by-step.
How to do market research for your medical aesthetics practice.
Timelines for opening a successful med spa. What is the competitive landscape of and need for your services in your area?
The Owner Breakdown: Which one are you?
Should you work with a consultant?
How to profitably design and lay out your space.
Speakers: Bryan Durocher , Durocher Enterprises
The Financials
Overview of financial statements: Discover the best practices on regularly reviewing your financials.

Understanding cash flow and how to maximize it.
Increasing profitability: Identifying the opportunities to increase revenue and decrease expenses.
Creating a budget: The revenue formula, estimating expenses and predicting cash flow.
Ongoing measurement and follow up of financial metrics and goals.
Speakers: Jessica Nunn , Maven Financial Partners
The Law
Overview of regional rules and regulations affecting the medical spa, medical aesthetic and laser industries.
Current hot-topic state-specific issues affecting the industry.
Ownership: Who can own a medical spa? 
Medical spa supervision and delegation: Must a physician be present and examine every new patient?
Anti-kickbacks: The laws surrounding referrals and gift cards.
Setting a compensation plan without violating fee-splitting laws.
Patient privacy.
Medical advertising.
Reputation management and responding to negative reviews.
Speakers: Jay Reyero, JD , ByrdAdatto Alex Thiersch, JD , AmSpa
Consultations That Convert
How to make consultations as profitable and useful as possible.
Who should be performing the consultation?
Determining whether it should have a price tag.
Data points, tracking methods and benchmarks.
Consultation demo with audience member.
Speakers: Taylor Siemens, NP , My Aesthetic Training
Drinks with Vendors
Spend more time face to face with some of the leading brands in medical aesthetics.

Saturday Night Networking Reception
Mix with a wide range of medical aesthetic professions, including more time with vendors that could change your practice.

Educational Keynote and Session
Day 3 - Sunday, October 15th
How Emotional Intelligence and Leadership Will Make or Break Your Business
Speakers: Cathy Christensen , AmSpa
The Team
Recruiting, interviewing and selecting the right team.
Implementing a performance-based compensation model.
Charting career paths.
Employee retention.
Investing in training and coaching.
Rewarding and recognizing your team.

Speakers: Bryan Durocher , Durocher Enterprises
KPIs: How Knowing Them Will Maximize Your Revenue
The top 12 most important service categories.
How to increase hourly value.
Which KPIs you need to measure, how to measure them and what to do now that you have the data.
How to increase overall profitability.
Important numbers and common mistakes.
Speakers: Ben Hernandez , Skytale Group
The Medical Spa Success Panel
Speakers: Meredith Harris , MS, ARNP Melissa McFarlane , MSN, APRN, FNP-BC
The Marketing Plan and Social Media
Marketing techniques and avenues: Which ones are right for you?
How to develop and write a marketing plan, step-by-step.
Timing and frequency.
Budgeting frameworks.
Marketing tips and tried-and-true techniques.
New marketing avenues that show promise.
Identifying the best social media outlets for your business.
Developing a social media strategy that aligns with your goals and manpower.
Speakers: Ryan McElwain , DoctorLogic
Choosing the Right Treatments for Your Medical Aesthetics Practice
Although it may seem like a no-brainer, identifying the right treatments for your practice to offer is dependent on many factors that differ and evolve throughout the various stages of your business. In this session, learn how to weigh and assess the right treatments for your practice to offer, from injectables to lasers to ancillary treatments, like hair restoration and sexual wellness offerings. These decisions will be made by reviewing a variety of important factors, including:
• Up-front capital;
• Cost of consumables;
• Staff composition and scope of practice; and
• Unique value proposition.
Speakers: Taylor Siemens, NP , My Aesthetic Training
Speakers

Cathy Christensen
Cathy Christensen is the chief operating officer (COO) of the American Med Spa Association (AmSpa), based in Chicago, and has been with the company since its infancy, joining as Director of Operations in 2013. Prior to...
Read More

Bryan Durocher
Bryan Durocher is the author of Wake Up… Live the Life You Love… in Beauty, and is the founder of Essentials Spa Consulting and Durocher Enterprises. Durocher was named one of the "Top 20 People to...
Read More

Ben Hernandez
Ben Hernandez is a partner at Skytale Group who specializes in strategic management consulting for various service industries. He also offers his clients corporate-level financial analysis and guidance. As a co-founder of Skytale Group, Ben is...
Read More

Ryan McElwain
Ryan McElwain is a digital marketing veteran with more than 10 years of experience. While he launched his career with a focus in automotive, he has since made a name for himself helping health care providers...
Read More

Melissa McFarlane
MSN, APRN, FNP-BC
Melissa McFarlane, MSN, APRN, FNP-BC, is a board-certified nurse practitioner with five years of experience in medical aesthetics. She is the owner of Blossüm Aesthetics Co. medical spa and Blossum Training Academy. She has gained extensive...
Read More

Jessica Nunn
Jessica Nunn is a partner at Maven Financial Partners who takes pride in her experience helping business owners and their families increase their financial awareness. During her career, she has built trust with her clients by...
Read More

Jay Reyero
JD
Jay D. Reyero, JD, is a partner at the ByrdAdatto law firm. His practice focuses on the representation of business clients, with health care being the core of his practice. His health care and regulatory expertise...
Read More

Taylor Siemens
NP-C
Taylor Siemens, NP-C, has been in the medical aesthetics space for six years, working with some of the best plastic surgeons in Dallas. She is currently the clinical director of Vitalyc Medspa. Siemens is recognized for...
Read More
Alex Thiersch
JD
Alex R. Thiersch, JD, is the founder and CEO of the American Med Spa Association, and he is also a partner at the business, health care and aesthetic law firm of ByrdAdatto. He has extensive experience...
Read More
COVID-19 Update: Medical Spa & Aesthetic Boot Camp
Attendee Information and Requirements
The following information and requirements must be read and understood prior to registering for this course. If you cannot or will not adhere to these requirements, you are encouraged to attend a date after the COVID-19 crisis abates. Due to the current nature of the pandemic, it is critical that AmSpa hosts its events as safely as possible.
Personal Accountability Commitment
By registering for and attending the this course, you agree to abide by and engage in certain health-and-safety-beneficial conduct while attending the event. This includes, but is not limited to:
Making appropriate use of onsite Safety Plan resources provided;
Wearing a mask at all times if required by local ordinance;
Engaging in appropriate physical distancing; and
Not attending the event if you or someone you have close contact with have been tested positive or been diagnosed with COVID-19 or are actively experiencing symptoms within 5 days of the start of the event.
Please note that because AmSpa considers safety and security its top priority, especially as it relates to participants at our events. We have created a comprehensive safety plan for our in-person events.
These measures are adopted from the current U.S. Centers for Disease Control and Prevention (CDC) guidelines on COVID-19 as they relate to large gatherings.
Attendance is limited, so register soon to secure your seat!
Register Today!