Back to Main Blog
AmSpa Offers Microblading Training at The Medical Spa Show
Posted By Aly Boeckh, Wednesday, November 22, 2017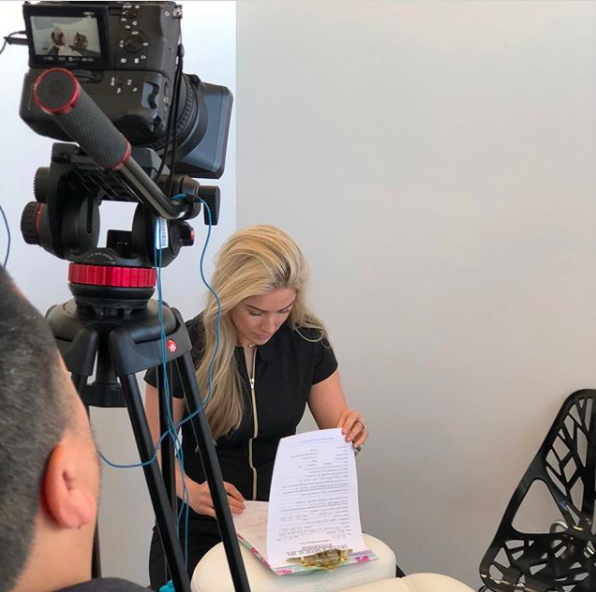 By Alex R. Thiersch, JD, Founder/Director of the American Med Spa Association (AmSpa)
Microblading is here to stay. A semi-permanent beautification technique that is typically used to improve the perceived thickness of patients' eyebrows, microblading is a treatment in which technicians create superficial cuts near the surface of the skin and fill them with pigment, creating the illusion of fuller hair. It is an exciting treatment that is becoming quite popular—in fact, according to the 2017 State of the Medical Spa Industry Report conducted by AmSpa, microblading is the fastest-growing new treatment in the industry, with revenue produced by it increasing approximately 40% from year to year.

However, it is also worth noting that AmSpa's study found that only around 25% of medical spas offer microblading. That number seems to be rising, but the market for this service is also growing, and enterprising practices stand to make a great deal of money with it, since it is absurdly inexpensive to the practice—all it requires is a disposable device that costs around $5. What's more, in many states a practice typically does not need a doctor or a medically licensed practitioner to perform these treatments, thus keeping their practical costs low. However, medical spas can charge upwards of $500 for microblading services, so practices can reap very high profit margins when it is administered. Patients like it because it is simple and semi-permanent, making it a much more palatable solution than tattooing, which has been used in the past for the same purpose; microblading also tends to look a bit more natural.

I'e been told by medical aesthetic professionals that eyebrows are the new lips, so microblading is something that medical spa owners who want to advance their practices should definitely consider exploring.

Educate yourself
Because microblading is so potentially lucrative, AmSpa is offering a one-day microblading training course at The Medical Spa Show in Las Vegas, which takes place on February 9, 2018. It is presented by Maegen Kennedy from Fleek Brows Microblading in Orlando, FL, who has been training people to perform this technique for several years. She is a board-certified physician assistant and licensed tattoo artist whose experience in the field can help newcomers understand the ins and outs of the microblading process. Visit themedicalspashow.com or americanmedspa.org to learn more about this opportunity.

The micro print
If you are considering joining AmSpa and Maegen for this course, you should probably be aware ahead of time that because the microblading process is so similar to that of tattooing, most states that have issued rulings on the matter of who can legally perform these treatments have declared that a tattooing or body art license is required to perform it.


If your practice is located in one of these states, you and your employees would need to obtain these licenses (if you don't already have them) in order to perform microblading treatments in a medical spa. This might sound like a bit of a hassle, but earning a tattooing license is often surprisingly simple. Consult a local health care attorney to learn how you and your employees can get tattooing licenses in your state or city. (Author's note: The American Med Spa Association (AmSpa) works with a national law firm that focuses on medical aesthetic legalities and, as a member, along with a number of other great benefits, you receive a discount off of your initial consultation. To learn more, log on to www.americanmedspa.org.)

If you need to know anything else about this topic, you can learn more about microblading at AmSpa's consumer treatment website.

Microblading training is highly sought after, and this is a great chance to learn about a type of treatment that could make a big difference for a practice's bottom line. Join AmSpa and Maegen Kennedy in Las Vegas to learn how your medical spa can hit the jackpot with microblading.
Related Tags
Subscribe to Our Email List
Medical spa news, blogs and updates sent directly to your inbox.