Ultrasound Fundamentals for the Aesthetic Injector
Overview

Why Attend

Pricing

Dates / Locations

Agenda

Instructor

Disclaimer
Safer Injections Through Technology
Inject more confidently by seeing the anatomy below the skin. Ultrasound helps you visualize the anatomy of your patient, guiding you to safer injections and better results

Ways Ultrasound Can Change Your Injectable Practice
Evaluate the vascularity of the face prior to injections to improve safety and efficacy of fillers;
Get better measurements of skin and fat prior to treatment for more objective results;
Evaluate filler complications and composition rather than relying on educated guesses.
Ultrasound Fundamentals for the Aesthetic Injector is approved for 7.5 CME hours for physicians, physician assistants, advanced practice registered nurses and nurses.
Program Overview
This activity has been designed to meet the educational needs of physicians, radiologists, nurses, APRNs, PAs, and other professionals involved in the care of patients searching for non-invasive medical aesthetic treatments.
Medical aesthetic professionals in the medical aesthetic field have demonstrated a high desire for in-depth technique discussions as a matter of providing updated techniques and procedures and implementing them in safe practices. Medical aesthetic professionals have asked for technique sessions describing the latest advances in the nonsurgical treatments to help them achieve higher standards and better results for their patients, as well as increasing safety and accuracy of injections.
Course Objectives
Upon completion of the educational activity, participants should be able to:
Explain the science of ultrasound
Define the terminology used in ultrasound imaging
Operate the settings on an ultrasound device to optimize images of the targeted tissues
Identify anatomic structures in the face using ultrasound – fat, muscle, vessels, bone, fascia
Distinguish between arteries and veins with ultrasound
Demonstrate the skills necessary to mitigate filler complications using guided injections of hyaluronidase which include: nodules, granulomas, DON
Summarize the value of ultrasound in treating vascular occlusion vs currently accepted protocols
Identify and treat vascular occlusion due to fillers
Summarize the pathophysiology of visual loss secondary to fillers and employ the steps to take if this complication occurs
Use ultrasound into their aesthetic filler patient evaluations and treatments
Faculty
Steven F. Weiner, MD
Consultant - Galderma
Speakers Bureau - Galderma, Sciton
Method of Participation
In support of improving patient care, this activity has been planned and implemented by Medical Education Resources (MER) and Sonosthetics. MER is jointly accredited by the Accreditation Council for Continuing Medical Education (ACCME), the Accreditation Council for Pharmacy Education (ACPE), and the American Nurses Credentialing Center (ANCC), to provide continuing education for the healthcare team.
Physicians
Medical Education Resources designates this live activity for a maximum of 7.5 AMA PRA Category 1 Credits™. Physicians should claim only the credit commensurate with the extent of their participation in the activity.

Physician Assistants
Medical Education Resources has been authorized by the American Academy of Physician Assistants (AAPA) to award AAPA Category 1 CME credit for activities planned in accordance with AAPA CME Criteria. This activity is designated for 7.5 AAPA Category 1 CME Credits. Physician Assistants should only claim credit commensurate with the extent of their participation.
Nurses
Medical Education Resources designates this live activity for a maximum of 7.5 ANCC nursing contact hours. Nurses will be awarded contact hours upon successful completion of the activity.
Medical Education Resources is a provider of continuing nursing education by the California Board of Registered Nursing, Provider #CEP 12299, for 7.5 contact hours.
Disclosure of Conflicts of Interest
Medical Education Resources insures balance, independence, objectivity, and scientific rigor in all our educational activities. In accordance with this policy, MER identifies conflicts of interest with its instructors, content managers, and other individuals who are in a position to control the content of an activity. Reported conflicts of interest are mitigated by MER to ensure that all scientific research referred to, reported, or used in a CE activity conforms to the generally accepted standards of experimental design, data collection, and analysis. MER is committed to providing learners with high-quality CE activities that promote improvements or quality in health care and not the business interest of a commercial interest.
The faculty reported the following financial relationships with commercial interests whose products or services may be mentioned in this activity:
Steven F. Weiner, MD
Consultant - Galderma
Speakers Bureau - Galderma, Sciton
The content managers reported the following financial relationships with commercial interests whose products or seervices may be mentioned in this activity:
Sonosthetics
None

Planners at Medical Education Resources
None
Disclaimer
The content and views presented in this educational activity are those of the authors and do not necessarily reflect those of Medical Education Resources, Sonosthetics. The authors have disclosed if there is any discussion of published and/or investigational uses of agents that are not indicated by the FDA in their presentations. Before prescribing any medicine, primary references and full prescribing information should be consulted. Any procedures, medications, or other courses of diagnosis or treatment discussed or suggested in this activity should not be used by clinicians without evaluation of their patient's conditions and possible contraindications on dangers in use, review of any applicable manufacturer's product information, and comparison with recommendations of other authorities. The information presented in this activity is not meant to serve as a guideline for patient management.
Register Today!
Why Attend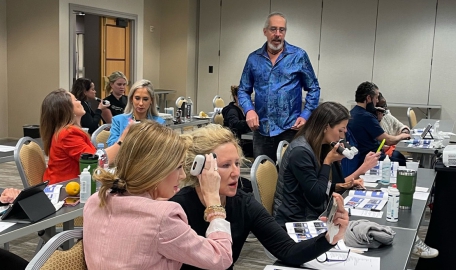 "It was a pleasure to learn the essentials of aesthetic ultrasonography from Dr. Steven Weiner. The course was comprehensive with great hands-on experience. Using ultrasound in my practice will enable me to safely perform injections to avoid filler complications, and also help guide therapeutic interventions, among several other indications. Highly recommend!"
Pricing
Who Can Attend
The Ultrasound Fundamentals for the Aesthetic Injector course is limited to medical practitioners holding state licenses of Registered Nurse (RN) and above (RN, APRN, PA, MD/DO).
Please contact us directly if you have questions.
Agenda
Day 1 -
Introduction and Overview
Importance of Ultrasound for Improved Safety
Ultrasound "Knobology": An Introduction to Settings
Hands-on Introduction to Ultrasound Settings
Color and Power Doppler Ultrasound Use
Ultrasound Anatomy - Upper Face
Hands-on Use of Ultrasound for Upper Face
Ultrasound Anatomy - Mid Face
Hands-on Use of Ultrasound for Mid Face
Ultrasound Anatomy - Lower Face/Skin/Neck
Hands-on Use of Ultrasound for Lower Face/Skin/Neck
Ultrasound of Filler Complications
Cases Using Ultrasound to Diagnose Filler Complications
Ultrasound Guided Injections for Treating Filler Complications
Hands-on Use of Ultrasound on Guided Injections (With Poultry Anatomy)
Clinical Discussion on Visual Loss Due to Fillers
Proposed Ultrasound Assisted Mitigation of Visual Complications from Fillers
Networking Reception
Meet and mix with your fellow Ultrasound Fundamentals attendees, as well as a wide range of medical aesthetic professionals attending our Medical Spa & Aesthetic Boot Camp and our Academy for Injection Anatomy Advanced Cadaver Course.
Features a full open bar and passed canapés.
About the Instructor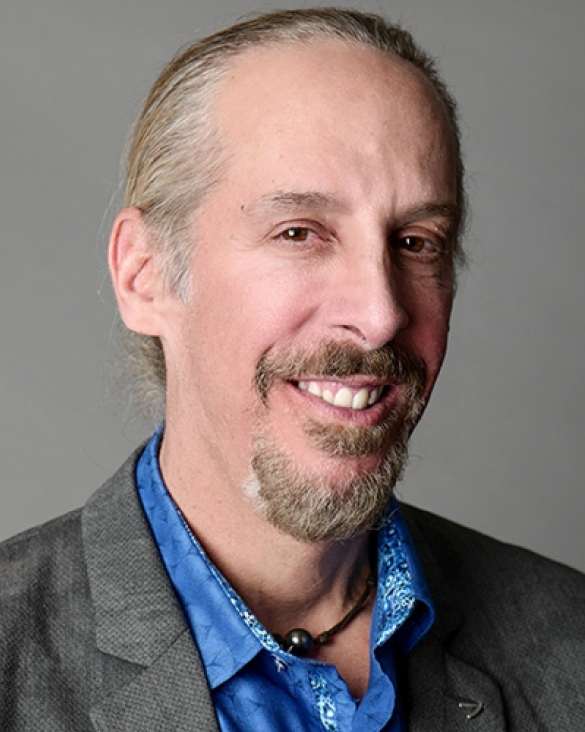 Steven F. Weiner, MD
Steven F. Weiner, MD, is a board-certified Head and Neck Surgeon specializing in Facial Plastic Surgery. He interned and completed his residency at The Johns Hopkins Hospital, where he became an instructor for two years. In mid-2005, he laid down his scalpel and began concentrating his efforts in non-invasive and minimally invasive cosmetic procedures, creating The Aesthetic Clinique. Dr. Weiner divides his time between his practice, physician trainings and lectures. He has served on multiple advisory boards, participated in FDA trials and authored several clinical papers. He is world-renowned for his filler techniques using cannulas and his reJAWvenation procedure, which he performed on The Doctors. He has been the #1 trainer for Galderma for the past 4 out of 5 years and is in the RealSelf Hall of Fame. He was named the number Aesethetic Practice in 2018 at The Aesthetic Show Awards. Dr. Weiner incorporated ultrasound into his practice in 2019 after receiving training by Leonie Schelke in Amsterdam and attending the Cutaneous Course.
COVID-19 Update: Ultrasound Fundamentals for the Aesthetic Injector
While there are no mask requirements for attendees, we ask that you please continue to follow CDC guidelines to protect our medical aesthetic community.
Do not attend the event if you are sick or have tested positive for COVID-19.
If you are at an increased risk for severe illness or live with or spend time with someone at higher risk, consider wearing a mask during our event.
Wash your hands frequently with soap and water. Use hand sanitizer if soap and water are not available.
Avoid touching your eyes, nose and mouth.
Cover your mouth when coughing or sneezing.