Ultrasound Fundamentals for the Aesthetic Injector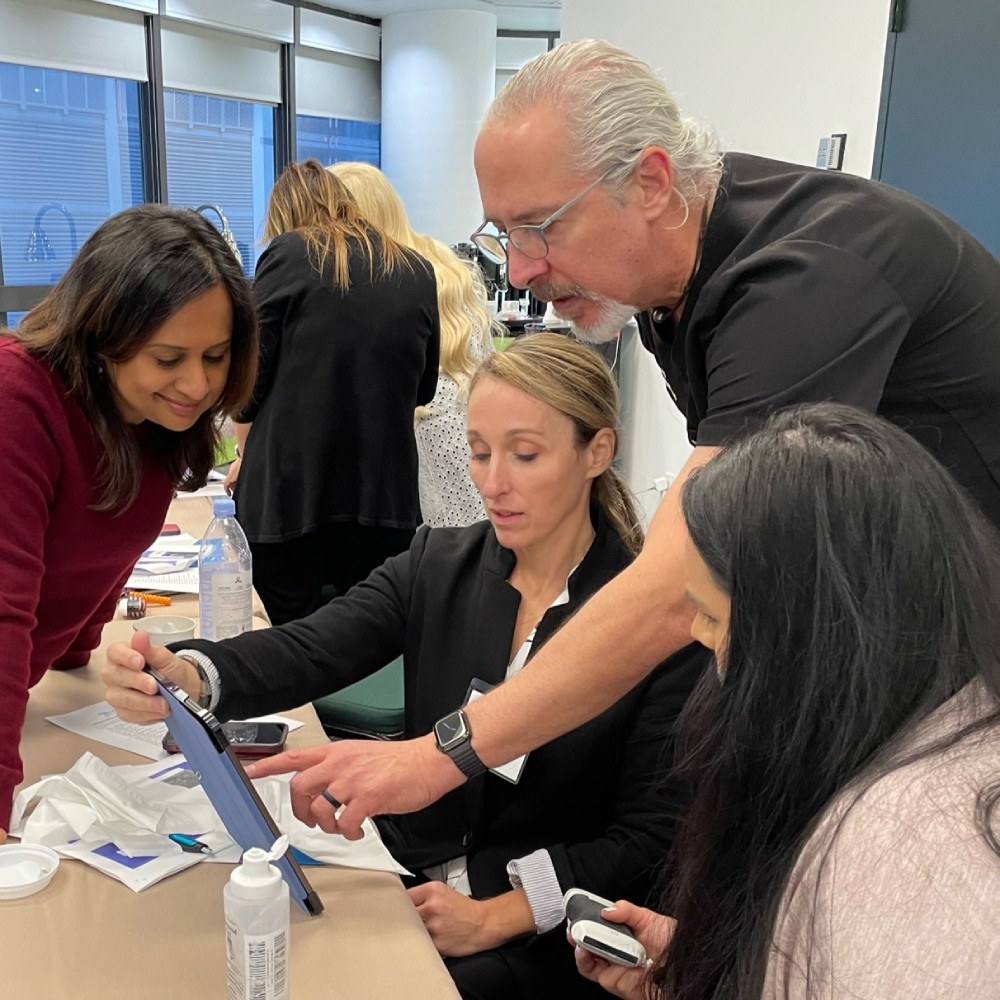 Overview

Why Attend

Overview

Pricing

Dates / Locations

Agenda

Instructor

Disclaimer
Safer Injections Through Technology
Inject more confidently by seeing the anatomy below the skin. Ultrasound helps you visualize the anatomy of your patient, guiding you to safer injections and better results.

Ways Ultrasound Can Change Your Injectable Practice
Evaluate the vascularity of the face prior to injections to improve safety and efficacy of fillers;
Get better measurements of skin and fat prior to treatment for more objective results;
Evaluate filler complications and composition rather than relying on educated guesses.
Ultrasound Fundamentals for the Aesthetic Injector has been approved for 7.5 hours of CME credit.
Ultrasound Fundamentals for the Aesthetic Injector is approved for 7.5 CME hours for physicians, physician assistants, advanced practice registered nurses and nurses.
Ultrasound Fundamentals for the Aesthetic Injector
"This activity is jointly provided by Global Education Group and American Med Spa Association."

Target Audience
The educational design of this activity addresses the needs of physicians, radiologists, nurses, APRNs, PAs, and other professionals involved in the care of patients searching for non-invasive medical aesthetic treatments.
Statement of Need/Program Overview
Medical aesthetic professionals in the medical aesthetic field have demonstrated a high desire for in-depth technique discussions as a matter of providing updated techniques and procedures and implementing them in safe practices. Medical aesthetic professionals have asked for technique sessions describing the latest advances in the nonsurgical treatments to help them achieve higher standards and better results for their patients, as well as increasing safety and accuracy of injections.
Educational Objectives
After completing this activity, the participant should be better able to:
Explain the science of ultrasound.
Define the terminology used in ultrasound imaging.
Explain how to operate the settings on an ultrasound device to optimize images of the targeted tissues.
Identify anatomic structures in the face using ultrasound – fat, muscle, vessels, bone, fascia.
Distinguish between arteries and veins with ultrasound.
Review the skills necessary to mitigate filler complications using guided injections of hyaluronidase which include nodules, granulomas, and delayed-onset nodules.
Program Agenda
Introduction and overview
Discussion on importance of ultrasound for improved safety
Ultrasound Science
Ultrasound Terminology
Ultrasound "Knobology" – Settings on Ultrasound
Hands-on use of ultrasound – Getting familiar with settings
B-Mode ultrasound use
Color and Power Doppler ultrasound use
Ultrasound Anatomy – Upper Face
Hands-on use of ultrasound for upper face
Ultrasound Anatomy – Mid Face
Hands-on use of ultrasound for mid face
Ultrasound Anatomy – Lower Face/Skin/Neck
Hands-on use of ultrasound for lower face/skin/neck
Ultrasound of fillers
Ultrasound of filler complications
Cases using ultrasound to diagnose filler complications
Ultrasound guided injections for treating filler complications.
Hands-on use of ultrasound on guided injections (in chicken parts)
Clinical discussion on visual loss due to fillers
Proposed ultrasound assisted mitigation of visual complications from fillers.
Conclusion with question and answer
Physician Accreditation Statement
This activity has been planned and implemented in accordance with the accreditation requirements and policies of the Accreditation Council for Continuing Medical Education (ACCME) through the joint providership of Global Education Group (Global) and American Med Spa Association. Global is accredited by the ACCME to provide continuing medical education for physicians.
Physician Credit Designation
Global Education Group designates this live show for a maximum of 7.5 AMA PRA Category 1 Credit™. Physicians should claim only the credit commensurate with the extent of their participation in the activity.
ANCC accepts certificates of participation for educational activities certified for AMA PRA Category 1 Credit™ from organizations accredited by ACCME or a recognized state medical society. Nurses may receive a maximum of 7.5 hours of Category 1 credit for completing this program.
Global Contact Information
For information about the accreditation of this program, please contact Global at 303-395-1782 or cme@globaleducationgroup.com.
Instructions for Obtaining Credit
In order to receive credit, participants must attend the full live event and complete the final evaluation. Certificates will be emailed within 4 to 6 weeks after the event has ended.
System Requirement (not required if attendees do not need to use technology)
PC
1.4 GHz Intel Pentium 4 or faster processor (or equivalent)
Windows 10, 8.1 (32-bit/64-bit), Windows 7 (32-bit/64-bit)
512 MB of RAM (1 GB recommended)

Microsoft Internet Explorer 11 or later, Windows Edge browser, Mozilla Firefox, and Google Chrome

For HTML Client – Google Chrome (v70.0 & above), Mozilla Firefox (v65.0 & above), and Edge (v42.0 & above)

MAC
1.83 GHz Intel Core Duo or faster processor
512 MB of RAM (1 GB recommended)
MAC OS X 10.12, 10.13 and 10.14

Mozilla Firefox, Apple Safari, Google Chrome

For HTML Client – Google Chrome (v70.0 & above), Apple Safari (v12.0 & above), and Mozilla Firefox (v65.0 & above)



Fee Information& Refund/Cancellation Policy
No refunds: all sales are final. In cases of emergency (as deemed fit by AmSpa such as hospitalization, positive COVID test of registrant within 5 days of program etc.) that prevent you from attending the event, you may reschedule to San Francisco, Houston, or Miami trainings only. Date changes made less than 10 days prior to the event will be subject to a $150 fee per registrant. In the event AmSpa cancels Ultrasound Fundamentals or experiences a force majeure event beyond AmSpa's control that prohibits Ultrasound Fundamentals from taking place in any fashion, AmSpa may, at their sole discretion issue refunds or credits to all attendees.
By registering for Ultrasound Fundamentals for the Aesthetic Injector, you agree to the following:
Attendees will abide by the COVID-19 Ultrasound Fundamentals Training Attendee Information and Requirements. If you choose not to follow the commitment, AmSpa has the authority to dismiss the attendee without refund or other appeal.
By registering and attending an AmSpa event, you acknowledge that there is an unknown risk of exposure to COVID-19 through potential contact with contaminated objects, as well as through personal contact. Such exposure carries with it a certain degree of risk that could result in illness, disability, or death. Although, AmSpa has adopted appropriate and reasonable policies and measures in an attempt to mitigate this risk, the registrant/attendee understands that no level of precaution can entirely remove such risk. You agree to release and hold harmless AmSpa, its employees, officers, shareholders and vendors from and against all claims of damages and liability resulting from any exposure related to COVID-19. Registrants/attendees also warrant they are abiding by all applicable state and local laws and recommendations currently in place regarding COVID-19.
All registration fees are in U.S. dollars. Registrations will NOT be processed without full payment.
American Med Spa Association shall have sole control over admission policies at all times.
Attendees, who in the opinion of Event Management, conduct themselves unethically to anyone involved in the event including, but not limited to, AmSpa, speakers, hotel staff, security, etc. may be immediately dismissed from the Ultrasound Fundamentals Training staff or the hotel without refund or other appeal.
• No one under the age of 18 will be admitted to the event. As per United States Law, anyone under 21 under will not be allowed to consume alcohol.
• All attendees must be registered for admittance to any Ultrasound Fundamentals Training presented by AmSpa event including but not limited to all sessions, food functions, trainings, etc. All materials can be picked up on-site.
• Unauthorized solicitation (suitcasing/outboarding) is strictly prohibited.
• Attendees are expected to respect the copyright, patent right and trademark right of fellow attendees, speakers.
• By attending the Ultrasound Fundamentals Training presented by AmSpa, you agree to consent to the use of quotes, and the taking of photographs, movies or videos, and grant AmSpa the right to edit, use, and reuse said products for marketing purposes including use in print, on the internet, and all other forms of media.
• On-site registration will be cash or credit card only.
• All sessions, speakers and times are subject to change without notice.
• Audio and video recording of educational sessions are strictly prohibited at the Ultrasound Fundamentals Training.
• Ultrasound Fundamentals Training qualifies for CME credits. Please contact tiffany@americanmedspa.org for details.
• Unless you request otherwise, American Med Spa Association, may contact you with promotions via e-mail, direct mail and/or tele­phone. If you do not wish to receive communications, contact info@americanmedspa.org.
• By registering for the Ultrasound Fundamentals Training presented by AmSpa, I agree to receive email updates regarding the event and am aware of the privacy policy found at https://www.americanmedspa.org/page/privacy_policy. I can unsubscribe from these emails at any time.
Disclosures of Relevant Financial Relationships
Global Education Group (Global) adheres to the policies and guidelines, including the Standards for Integrity and Independence in Accredited CE, set forth to providers by the Accreditation Council for Continuing Medical Education (ACCME) and all other professional organizations, as applicable, stating those activities where continuing education credits are awarded must be balanced, independent, objective, and scientifically rigorous. All persons in a position to control the content of an accredited continuing education program provided by Global are required to disclose all financial relationships with any ineligible company within the past 24 months to Global. All financial relationships reported are identified as relevant and mitigated by Global in accordance with the Standards for Integrity and Independence in Accredited CE in advance of delivery of the activity to learners. The content of this activity was vetted by Global to assure objectivity and that the activity is free of commercial bias.
All relevant financial relationships have been mitigated.
Faculty Disclosures
| | |
| --- | --- |
| Steven Weiner, MD | Consulting: Galderma Contracted Research: Galderma Honoraria: Clarius Mobile Health Speakers' Bureau: Clarius Mobile Health, Galderma, Tixel |
The planners and managers at Global Education Group have no relevant financial relationships to disclose.
The planners and managers at American Med Spa Association have no relevant financial relationships to disclose.
Disclosure of Unlabeled Use
This educational activity may contain discussion of published and/or investigational uses of agents that are not indicated by the FDA. Global Education Group (Global) and American Med Spa Association do not recommend the use of any agent outside of the labeled indications.
The opinions expressed in the educational activity are those of the faculty and do not necessarily represent the views of any organization associated with this activity. Please refer to the official prescribing information for each product for discussion of approved indications, contraindications, and warnings.
Disclaimer
Participants have an implied responsibility to use the newly acquired information to enhance patient outcomes and their own professional development. The information presented in this activity is not meant to serve as a guideline for patient management. Any procedures, medications, or other courses of diagnosis or treatment discussed in this activity should not be used by clinicians without evaluation of patient conditions and possible contraindications on dangers in use, review of any applicable manufacturer's product information, and comparison with recommendations of other authorities.

Why Attend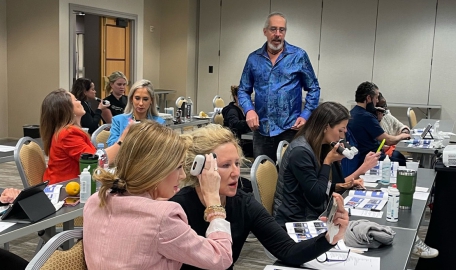 "It was a pleasure to learn the essentials of aesthetic ultrasonography from Dr. Steven Weiner. The course was comprehensive with great hands-on experience. Using ultrasound in my practice will enable me to safely perform injections to avoid filler complications, and also help guide therapeutic interventions, among several other indications. Highly recommend!"
Pricing
Who Can Attend
The Ultrasound Fundamentals for the Aesthetic Injector course is limited to medical practitioners holding state licenses of Registered Nurse (RN) and above (RN, APRN, PA, MD/DO).
Please contact us directly if you have questions.
Agenda
Day 1 -
Introduction and Overview
Importance of Ultrasound for Improved Safety
Ultrasound "Knobology": An Introduction to Settings
Hands-on Introduction to Ultrasound Settings
Color and Power Doppler Ultrasound Use
Ultrasound Anatomy - Upper Face
Hands-on Use of Ultrasound for Upper Face
Ultrasound Anatomy - Mid Face
Hands-on Use of Ultrasound for Mid Face
Ultrasound Anatomy - Lower Face/Skin/Neck
Hands-on Use of Ultrasound for Lower Face/Skin/Neck
Ultrasound of Filler Complications
Cases Using Ultrasound to Diagnose Filler Complications
Ultrasound Guided Injections for Treating Filler Complications
Hands-on Use of Ultrasound on Guided Injections (With Poultry Anatomy)
Clinical Discussion on Visual Loss Due to Fillers
Proposed Ultrasound Assisted Mitigation of Visual Complications from Fillers
Networking Reception
Meet and mix with your fellow Ultrasound Fundamentals attendees, as well as a wide range of medical aesthetic professionals attending our Medical Spa & Aesthetic Boot Camp and our Academy for Injection Anatomy Advanced Cadaver Course.
Features a full open bar and passed canapés.
About the Instructor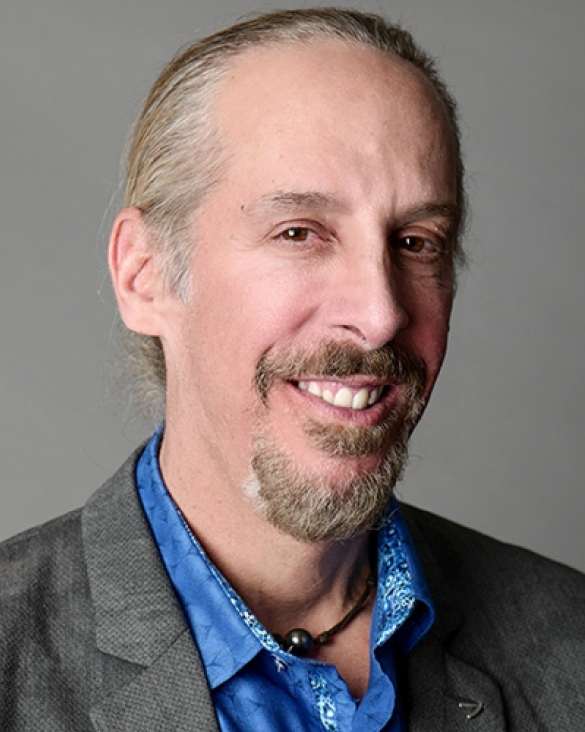 Steven F. Weiner, MD
Steven F. Weiner, MD, is a board-certified Head and Neck Surgeon specializing in Facial Plastic Surgery. He interned and completed his residency at The Johns Hopkins Hospital, where he became an instructor for two years. In mid-2005, he laid down his scalpel and began concentrating his efforts in non-invasive and minimally invasive cosmetic procedures, creating The Aesthetic Clinique. Dr. Weiner divides his time between his practice, physician trainings and lectures. He has served on multiple advisory boards, participated in FDA trials and authored several clinical papers. He is world-renowned for his filler techniques using cannulas and his reJAWvenation procedure, which he performed on The Doctors. He has been the #1 trainer for Galderma for the past 4 out of 5 years and is in the RealSelf Hall of Fame. He was named the number Aesethetic Practice in 2018 at The Aesthetic Show Awards. Dr. Weiner incorporated ultrasound into his practice in 2019 after receiving training by Leonie Schelke in Amsterdam and attending the Cutaneous Course.
COVID-19 Update: Ultrasound Fundamentals for the Aesthetic Injector
While there are no mask requirements for attendees, we ask that you please continue to follow CDC guidelines to protect our medical aesthetic community.
Do not attend the event if you are sick or have tested positive for COVID-19.
If you are at an increased risk for severe illness or live with or spend time with someone at higher risk, consider wearing a mask during our event.
Wash your hands frequently with soap and water. Use hand sanitizer if soap and water are not available.
Avoid touching your eyes, nose and mouth.
Cover your mouth when coughing or sneezing.