Using Semaglutide in a Med Spa Practice
Medical Aesthetic Semaglutide Resource Center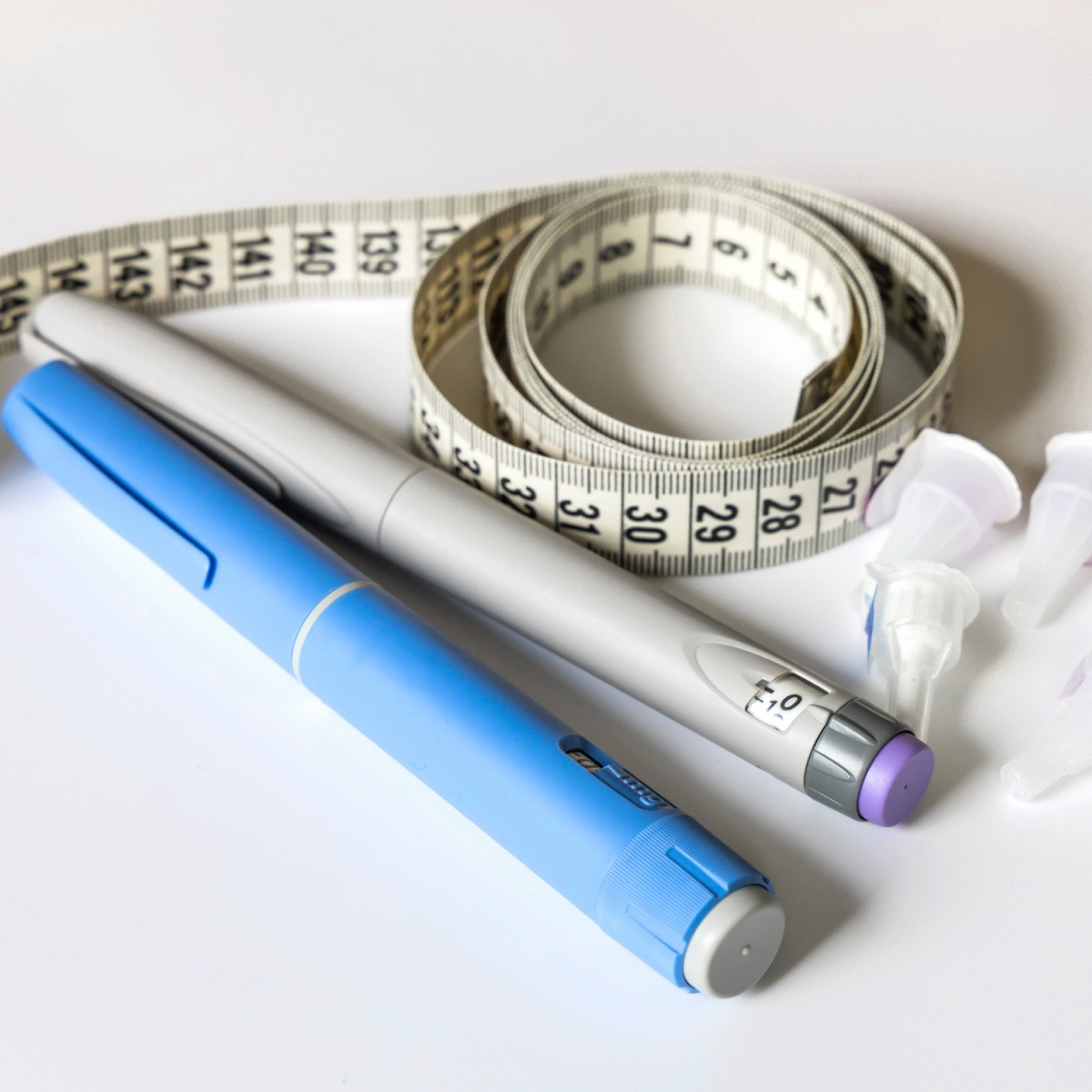 Semaglutides for Weight Loss in Med Spa Practices
Novo Nordisk, the maker of Ozempic and Wegovy, announced on Tuesday, June 20, that it was taking action against certain medical spas, medical weight loss clinics and pharmacies that, they allege, have been unfairly competing with and falsely marketing and advertising their drugs. Specifically, they have filed lawsuits in federal court against businesses located in New York, Florida, Texas, and Tennessee. At this point, it appears only four businesses are named but additional suits may be forthcoming.
The information and resources on this page can help you make decisions on how you use and market semaglutides in your medical aesthetic practice.
Semaglutide Podcasts
AmSpa CEO, Alex R. Thiersch, JD, speaks with Dr. Brittny Williams Howell, board-certified vascular surgeon and CEO of Morph Med Spa in Ridgefield, Connecticut. They discuss medical weight loss programs, the effectiveness of weight loss solutions and the financial implications of working with a compound pharmacy vs. health insurance.
AmSpa CEO, Alex R. Thiersch, JD, speaks with Patrick O'Brien, JD, of AmSpa and ByrdAdatto, to discuss the legal concerns with compounded semaglutide and its name-brand drugs. They talk about the basic legal implications of Ozempic and recent lawsuits, compounding pharmacy issues and general guidelines for navigating this area of the law.
AmSpa CEO, Alex R. Thiersch, JD, speaks with Taylor Siemens, NP-C, founder of Aesthetic Care NP and clinical director of Vitalyc Medspa. They discuss medical weight loss programs and protocols for offering semaglutide in your aesthetic practice.
Semaglutide Frequently Asked Questions
According to the FDA, in some circumstances, when a drug appears on the FDA's drug shortages list, drugs may be compounded and distributed with fewer restrictions.
As mentioned on the FDA's information page on semaglutides, "When a drug is in shortage, compounders may be able to prepare a compounded version of that drug if they meet certain requirements in the Federal Food, Drug and Cosmetic Act. As of May 2023, Ozempic and Wegovy are both listed on FDA's Drug Shortages list."
No. Even if a drug is compounded in the same formulation as a trademarked product, you cannot use that brand name if you didn't acquire it from the original company.
No. Even if a drug is compounded in the same formulation as the FDA-approved product, according to the FDA, "Compounded drugs are not FDA-approved."
It depends. In many cases, compounded drugs are able to provide necessary treatment to patients during times of shortage. Regarding semaglutides specifically, the FDA recently released a warning regarding adverse reports from patients after using semaglutides that were not compounded correctly.
Subscribe to Our Email List for More Med Spa News
Additional Semaglutide Resources

AmSpa Resources
AmSpa Resources
Download AmSpa's Guide to Semaglutides
Read More: Who Can Perform Semaglutide Treatments?
Although a few states do have rules on appropriate practice for weight loss treatments, for the most part, states do not have special rules on policies and procedures for specific medications (controlled substances being the major exception). However, that doesn't mean that there aren't any rules involved. Here is the basic framework for providing weight loss medical treatments.
Read More: Pros and Cons of Ozempic

What is Ozempic, how does it apply to medical aesthetics, and what are the pros and cons of offering this treatment to your patients? There may be more things you'll need to consider than you might imagine.

Read More: What Do Medical Spas Need to Know About Compounding Pharmacies
You may have noticed the term "compounding pharmacy" mentioned with increasing frequency in recent months. Compounding pharmacies feature in the recent news about controversies involving semaglutide-based drugs such as Ozempic and Wegovy, as well as in discussions about IV therapy. So, what do you need to know about compounding pharmacies, anyway?

Read More: Maker of Wegovy and Ozempic Takes Action Against Medical Spas, Weight Loss Clinics and Pharmacies
Novo Nordisk is the manufacturer of several drugs containing semaglutide. Ozempic and Rybelsus have U.S. Federal Drug Administration (FDA) approvals to treat Type II diabetes, while Wegovy is FDA-approved to treat chronic weight management. There are currently no approved generic semaglutide medications. Following the lawsuits against the weight loss practices last month, Novo Nordisk has now filed suit against three pharmacies for selling semaglutide injections.
FDA Resources
Read More: Drug Compounding and Drug Shortages

Read More: Drug Shortages

Read More: FDA Drug Shortages Database

Read More: FDA Listing on Semaglutides

Get more legal and business resources by becoming an AmSpa member today!
Join Now
Timeline of Semaglutides in Medical Spas
December 5, 2017
Ozempic is approved by FDA for use in people with type 2 diabetes.
.
.
.
September 20, 2019
Rybelsus (a semaglutide product that is administered orally) is approved by FDA for use in people with type 2 diabetes.
.
.
.
June 4, 2021
Wegovy is approved by FDA for long-term weight management.
.
.
.
December 2021
Novo Nordisk announces that a contract manufacturer in charge of Wegovy syringe filling temporarily stopped deliveries and manufacturing after October 2021 inspection revealed issues with Good Manufacturing Practices.
.
.
.
March 2022
Wegovy semaglutide injection is shortage-listed with FDA. The shortage halted sales of Wegovy and delayed its launch in the E.U.
.
.
.
March 4, 2022
Novo Nordisk sues six generic-drug makers in Delaware federal court alleging that their proposed cheaper versions of Ozempic infringe on its patents.
.
.
.
September 2022
Ozempic and Wegovy are posted on FDA Drug Shortages list; this allows compounding pharmacies to legally produce similar or even identical products for the duration of the drug's stay on the list.
.
.
.
April 27, 2023
FDA writes to the National Association Boards of Pharmacy expressing concerns with use of the salt forms of semaglutide (e.g., semaglutide sodium and semaglutide acetate) in compounded products.
.
.
.
May 4, 2023
Novo Nordisk announces it is limiting the supply of Wegovy's starter doses as a response to growing demand.
.
.
.
May 22, 2023
Novo Nordisk pauses key Wegovy promotional efforts to avoid stimulating further demand and ensure product distribution.
.
.
.
June 15, 2023
Novo Nordisk and FDA announce counterfeit Ozempic has been found in the U.S.
.
.
.
June 20, 2023
Novo Nordisk announces intention to sue medical spas, wellness clinics and medical weight loss practices that improperly market and sell products claiming to contain semaglutide.
.
.
.
July 6, 2023
Novo Nordisk files lawsuits against four compounding pharmacies in the U.S. for allegedly selling products claiming to contain semaglutide.