Back to Main Blog
New York Nursing Board Says Microneedling Is the Practice of Acupuncture
Posted By Mike Meyer, Wednesday, September 18, 2019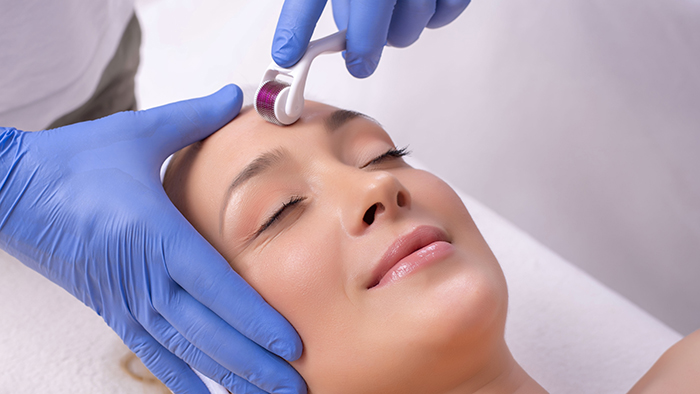 By Patrick O'Brien, JD, legal coordinator, American Med Spa Association
Over the last several years, microneedling has exploded in popularity, becoming a core procedure in medical spas. According to AmSpa's 2019 Medical Spa State of the Industry Report, 84% of medical spas offer some form of microneedling. The majority of states consider microneedling that pierces the outer layer of skin—the stratum corneum—a medical procedure that must be performed by an appropriately trained person under the supervision of a physician or other independent licensed health care professional. But New York has taken the unusual position that microneedling is part of the practice of acupuncture.
The New York Board of Nursing has provided guidance that microneedling is not within the nursing scope of practice; however, the Board of Acupuncture confirmed that microneedling is within its license's scope of practice. It is not unusual for a procedure to be within the scope of some nurse licenses but out of others based on the skill and training needed for the treatment, but it is unusual is that all levels of nurses are excluded from performing microneedling, regardless of training. Otherwise, nurses in New York are able to perform a broad range of services in a medical spa. For example, when registered nurses are acting under the authority of a valid provider, they may inject neuromodulators and fillers, fire both ablative and non-ablative lasers, use radio frequency devices, and provide skin peels and light treatments. However, they may not provide miconeedling unless they are separately licensed in acupuncture.
This is a somewhat unusual interpretation, as although the two techniques both employ needles to pierce the skin, their goals and methodology are entirely different. New York defines the "profession of acupuncture" to entail the insertion of needles or application of heat, pressure or electrical stimulation on a point of the body on the basis of the theory of physiological interrelationship of body organs with a point or points of the body. On the other hand, microneedling typically is the insertion of needles into the skin for the purpose of stimulating collagen production. While certain types of microneedling may use energy or injections to improve the procedure's effect on the skin, its goal is only to improve the skin tissue to which the treatment is applied, while acupuncture is meant to improve or affect a different organ or portion of the body than the area treated. And while this interpretation is unusual, it is not unique. The Massachusetts Board of Registration in Nursing, in an advisory ruling, has similarly interpreted microneedling to be outside the scope of nursing; an acupuncturist license is required to perform the procedure in that state as well.
I do want to stress that this information all comes from informal correspondence with the nursing and acupuncture boards. There currently is no law, rule or official advisory opinion stating that nurses cannot perform microneedling and acupuncturists can, so carefully review your own practice situation before making any major changes. We will continue to attempt to get some clear guidance on this unusual interpretation. AmSpa members can check their state legal summary, or utilize their annual compliance consultation with the business, health care and aesthetic law firm of ByrdAdatto for more information on medical spa law.
If you live in New York and want more information on this and many other topics relevant to your medical spa, attend AmSpa's New York Medical Spa & Aesthetic Boot Camp October 12 – 13 at The New Yorker Hotel (A Wyndham Hotel) in New York City. Click here to register today and become the next medical spa success story.
Related Tags
Subscribe to Our Email List
Medical spa news, blogs and updates sent directly to your inbox.