Back to Main Blog
Top Things to Expect from a Medical Spa Management Software
Posted By Madilyn Moeller, Friday, April 8, 2022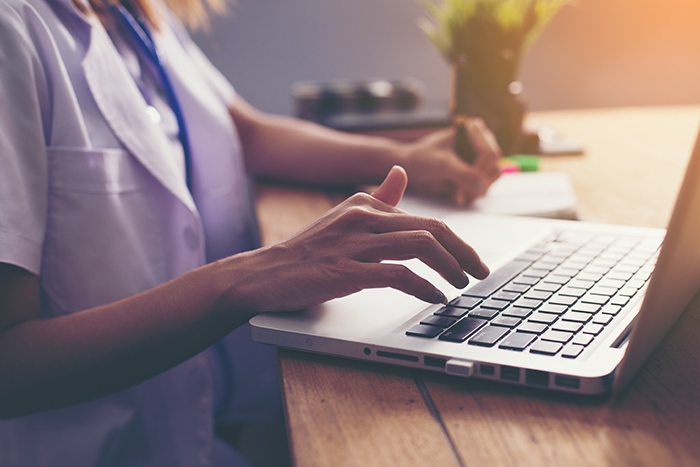 You're looking to bring in technology to improve your medical spa and are shopping around for quality medical spa management software. Several companies offer medical spa software with varied functionality at different prices. Finding the right software for your medical spa can streamline operations and have a positive impact on your bottom line.

When you're looking for a medical spa management software, it's important to know the requirements and pain points of your business. After all, there's no point in investing in something expensive if the application doesn't address your core needs. Once you're aware of exactly what you're looking for in medical spa software, it becomes easy to hone in on desired features. With so many options available, it's difficult to choose the best application.

Security and Customer Service

Medical spa software often records and stores sensitive customer information; therefore, security remains one of the top considerations when choosing software. Medical spa software must be secure and HIPAA compliant to ensure that you and your customers are protected from malicious hackers.

Most medical spa owners aren't apt at fixing problems with software systems, and this is where excellent customer service comes to your rescue. Get the company to agree to prompt customer service for all issues with the software, and get it signed on paper.

Appointment Scheduling

Facilitating easy appointment scheduling online is one of the most sought-after features in medical spa software. Your clients must be able to log in and book, reschedule or cancel appointments online, even via their mobile devices. Medical spa software also must allow customers to choose their preferred provider when they book an appointment. Check if the software comes with a client portal or a mobile app that allows clients to log in to view their details or history.

POS System

Medical spa management applications must have powerful point of service (POS) capabilities to automate revenue management. Practice management software also must double as a POS system for credit card processing, membership billing, and the tracking and redemption of loyalty points.

Electronic Records

Most customers now want hands-on information regarding their treatment plan, progress, before-and-after pics and more. Ensure your medical spa software can create, store, and manage client information securely. The electronic records feature of a software must allow you to record and access online client files, records and photos in seconds.

Marketing Suite

An important element of medical spa software is its ability to contribute to your marketing efforts. Medical spa software must include helpful digital marketing features such as e-mail marketing templates that allow you to stay in touch with customers. Marketing software must also allow you to post content on social media platforms easily.

Inventory and Staff Management

One of the primary objectives of investing in medical spa software is improving your business operations. Medical spa management software must automate your inventory, including purchasing and receiving orders and vendor management across all locations. The software also must include staff management elements such as scheduling and viewing staff calendars, automating payroll processing and more.

Medical spa management software can turn into a boon for your business if it includes functionality that's relevant for your medical spa. Visit or call AestheticsPro to learn how its medical spa management suite can add value to your business.

AestheticsPro is a cloud-based, HIPAA-compliant medical spa management solution that offers staff management, calendar management, client management, point-of-sale and marketing management functionalities within a suite. AmSpa Members receive 50% off their first three months of service on Enterprise and Enterprise Plus editions.
Related Tags