Back to All News
A Note From AmSpa's Director...
Posted By American Med Spa Association, Tuesday, October 1, 2013
A Note From the Director…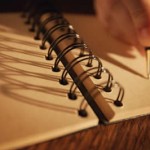 Hi everyone! I just wanted to take a minute and update all our members (and prospective members) on what AmSpa is cooking up this month. But first I want to take a quick sec to thank everyone for the tremendous support we've received. We've been adding members like crazy and entered into some exciting relationships with partners so that we can add even more benefits. For those of you keeping track, we currently have members in just about every state (welcome Kansas and Nebraska members!), and we're close to uploading state summaries for a handful of new states (more on that below). Thank you so much to everyone – AmSpa is up and running and we couldn't be more appreciative. If you have any ideas or comments, my inbox is always open, so please let me know. We're here to serve you! And now, on to the news…
AmSpa parties in Miami!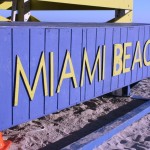 AmSpa spent this past weekend in Miami presenting at the renown Mastering the Business of Aesthetics Conference, presented by Dr. Steven Dayan. To say it was a huge success would be an understatement! I had the honor and privilege of giving a presentation on the laws on non-competition agreements, as well as an update on fee-splitting, supervision, and Groupon. Our Florida attorney, Jeff Cohen, gave an update on Florida med spa law and was absolutely fantastic. I had no idea the laws in Florida were so crazy, and Mr. Cohen's depth of knowledge was truly extraordinary. If anyone needs a Florida health care attorney, look no further (and if you haven't joined AmSpa, please do so as you get a nice discount). Also, Mr. Cohen informed us that he is more than happy to forward his presentation on to anyone who needs it, just email him (JCohen@floridahealthcarelawfirm.com) and he'll get it right to you. We got to meet tons of new people and we cemented a couple great relationships moving forward. For those of you who haven't yet attended the MBA Program, DO NOT MISS IT NEXT YEAR. It is truly one of the best programs you will ever attend. Rumor on the street is that there will be six shows next year, so stay tuned.
Laws & Regs Update – Colorado and Massachusetts are up, Texas and New York on the way
Be sure to check out our state laws and regulations page frequently (here), as updates are being uploaded often. Peggy Kozal of Miles & Peters has updated the summary page for Colorado, and Paul Knag of Murtha Cullina uploaded a summary of Massachusetts laws. Click on their states for their contact information. We've also got lawyers hard at work on Texas (finally!) and New York. Stay tuned for those…
Update on AmSpa's Med Spa Insurance Program: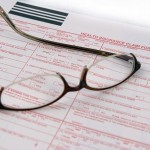 I know I know…more boring insurance stuff? Listen, I get it, but I also would be remiss if I didn't mention the insurance program again. It's HOT. We've already had over 10 members sign up and they're saving anywhere from 15-30% – for better, more comprehensive coverage than they had before. You owe it to yourself to check it out. What's more, our broker, Dave Shaffer, has agreed to do a free audit for AmSpa members. Contact him here, and save some money.
Chicago Networking Reception is SOLD OUT
Good news and bad news here. The good news is that the reaction to our networking event at Carnivale has been absolutely overwhelming. Who knew the med spa community liked to drink so much? Tickets literally flew off the shelf, so much so that we expanded and moved the event to a larger room. But then more tickets were picked up, and we sold out that room as well. So the bad news is that right now we've got a waiting list to get in. But not to fear, we're working on expanding further, so stay tuned. And we're already planning future receptions, so if you can't get into this one, don't worry there are more to come.
p.s. – we're planning similar events for NYC and Miami due to popular demand. Let me know if you want us to come to your city.
Wisconsin Med Spa Success Workshop on December 6th: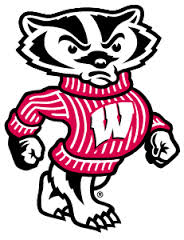 Just a reminder to our Wisconsin members to stay tuned for information on the Wisconsin Med Spa Workshop, scheduled for December 6th. Updates on Wisconsin med spa laws and regulations are on the menu, as well as tips on marketing and business development. We're also hosting a networking reception immediately following. If you're a med spa owner, physician, nurse or aesthetician in Wisconsin, this is not to be missed! More details to follow, so stay tuned.
AmSpa at the AAFPRS in New Orleans:
Finally, we're off to New Orleans on October 18-20th for the American Academy of Facial and Reconstructive Surgery Annual Conference on October 19th-21st. I'm going to be presenting on non-compete agreements and speaking as part of a panel on legal issues. Come join me in the French Quarter! Check out the agenda
here
.
Stay tuned for more details and upcoming events!
Alex Thiersch
,
Founder
American Med Spa Association