Back to All News
AmSpa Launches New Virtual Course: AIA Foundations of Injection Anatomy and Practice
Posted By Madilyn Moeller, Tuesday, April 25, 2023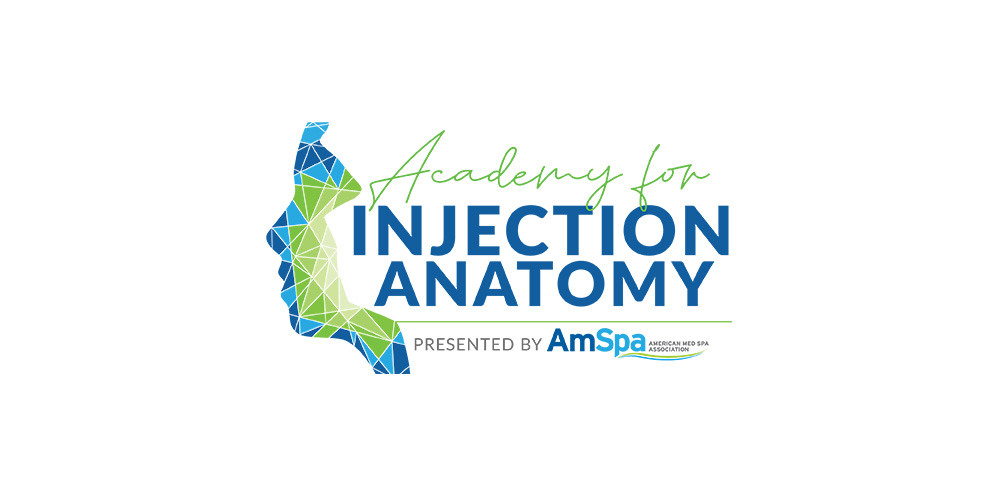 The American Med Spa Association (AmSpa) has launched the Academy for Injection Anatomy's (AIA) Virtual Foundations of Injection Anatomy and Practice, providing on-demand digital instruction for new medical aesthetic injectors. The on-demand course complements the AIA Virtual Anatomy Lecture Series as an introduction to aesthetic injections, enhancing AIA's offerings for medical spa practitioners at all stages in their practice.
The AIA Foundations of Injection Anatomy and Practice, taught by George Baxter-Holder, DNP, ARNP, CANS, and Hermine Warren, DNP, APRN, CANS, is designed for practitioners who are beginning their journey in medical aesthetics. This lecture-based course establishes the fundamentals of being a successful injector, as well as a beginning anatomical study for aesthetics. If you want to begin working your way toward being an amazing injector, this is where you start your journey, with the next step being the AIA Virtual Anatomy Lecture Series or joining a live, hands-on AIA Advanced Cadaver Course, featuring Christopher C. Surek, DO, FACS, and hosted throughout the United States.
"We have been so honored to work with industry legends George Baxter-Holder and Hermine Warren to bring a much-needed, experience-based perspective to training for new injectors entering the medical aesthetics space," says AmSpa COO, Cathy Christensen. "Both George and Hermine have spent years practicing and training injectors of different levels of expertise, and this program was developed with their unparalleled insight in mind. We are thrilled to bring this offering to our digital learners and look forward to the impact this education will have on new injectors in the industry."
Online Training for New Injectors in Medical Aesthetics
AIA Foundations of Injection Anatomy and Practice is a training course for new injectors designed to help start your career with confidence. Students of the course see how filler injections affect the face beneath the skin, learn the difference between filler and toxin/neuromodulator products, and much more. Students of this course can expect to:
Understand facial anatomy specific to aesthetic injections;
Learn how to perform safe injections, including demos with industry-leading trainers; and
View eight hours of recorded material online, at their own pace.
On-demand access lasts for six months from the time of first viewing.
The AIA Foundations of Injection Anatomy and Practice course is approved for 8 CME hours for physicians, physician assistants, advanced practice registered nurses and registered nurses. Visit www.americanmedspa.org/injectionanatomy to view full CME information.
Register here to access the virtual course: learn.americanmedspa.org/products/aia-virtual-foundations-of-injection-anatomy-and-practice.
Aesthetics professionals can also attend a live AIA Foundations of Injection Anatomy and Practice on May 19, 2023, at Dallas Marriott Downtown. To register for an upcoming AIA event or explore the virtual offerings, please visit www.americanmedspa.org/injectionanatomy.
Accreditation
This activity is jointly provided by Global Education Group and American Med Spa Association. For information about the accreditation of this program, please contact Global Education Group at 303-395-1782 or cme@globaleducationgroup.com.