Back to All News
AmSpa Welcomes Vanguard ID Systems as Newest Vendor Member
Posted By American Med Spa Association, Tuesday, October 18, 2016
AmSpa Member Special - Enjoy 20% off your first order
and $0 artwork charge!
Vanguard ID Systems
is a premier manufacturer of custom printed cards, key tags, labels and RFID products.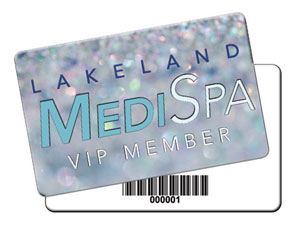 We partner with customers to create customized solutions for designing gift cards, loyalty cards, business cards, key tags and more! Vanguard products are completely customized and compatible with all types of POS systems.
Whether it is a magnetic stripe, barcode or even a custom printed piece, Vanguard has the solution for you! Our products are manufactured with Non-toxic Teslin®, an eco-friendly synthetic paper manufactured under strict environmental guidelines, and printed with crisp graphics and brilliant colors. All of our products are individually tested to ensure the highest quality. Our products are perfect for gift cards, business cards, loyalty cards, key tags, appointment cards and even applications. Along with Vanguard's commitment to quality, the commitment to our customers is even greater! As a Vanguard ID Systems customer, you can be assured of dependable data integrity and consistent quality. All of our products can be ordered with the DataGuard Security System™, our patented attached label. This enables you to save time, streamline enrollment and assure 100% data integrity by removing the likelihood of human error.
>> Continue to Page