Back to All News
Medical Spa Show Exhibitor Spotlight: Alpine Pharmaceuticals
Posted By American Med Spa Association, Friday, January 11, 2019
The Medical Spa Show 2019–the only national trade show directly serving medical spas and non-invasive medical aesthetic practices–will connect medical spa owners and professionals with the best service and equipment providers in the industry.
Join AmSpa at the Aria Hotel in Las Vegas, NV, February 8–10, 2019 to meet non-invasive medical aesthetic practitioners just like you, and learn about the latest trends, techniques, and technology in the industry.
Visit
www.medicalspashow.com
for more information.
Click here
to register today!
Get to know Alpine Pharmaceuticals before you visit them at
Booth 307
.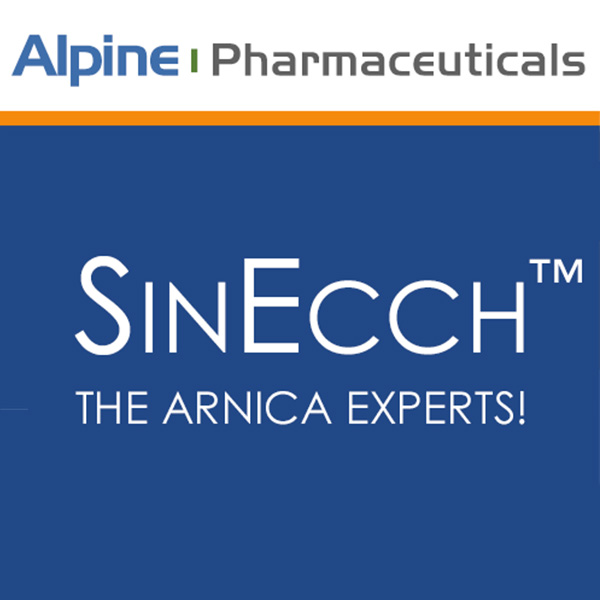 Alpine Pharmaceuticals' mission is to improve our clients' health and comfort by providing the finest homeopathic Arnica for recovery after a Spa filler, injectable, or laser treatment.
SINECCH-i (without bruising), our unique 1-day dosing regimen of high strength homeopathic Arnica, can help speed recovery following dermal fillers or and injectable.
SINECCH-i is easy and convenient for both clients and spa staff. The 1-day dosing regimen consists of 4 capsules each clearly labelled when it is to be take. All capsules are taken after the procedure - no need for the client to pick up the medication pack before the filler appointment.
SINECCH-i is easy and convenient matching the concept of fillers/injectable treatment.
You differentiate and elevate your spa by providing this valuable aftercare for your clients. SinEcch-i allows patients to enjoy their treatment results sooner and with increased comfort. SinEcch-i provides the right dose of homeopathic Arnica at the right time.
We will be providing education, literature, and samples of SinECCH-i for post-filler recovery.
In addition to providing free samples of SinECCH-i, there is free shipping with orders placed at the conference.
In process CLINICAL STUDY investigating efficacy of SinEcchi compared to Placebo in reducing post-laser bruising!
For more information about Alpine Pharamaceuticals visit
www.alpinepharm.com
, email info@alpinepharm.com, or call 888-746-3224.