Back to All News
Medical Spa Show Exhibitor Spotlight: Canfield Scientific
Posted By American Med Spa Association, Friday, November 10, 2017
The Medical Spa Show–the only national trade show directly serving medical spas and non-invasive medical aesthetic practices–will connect medical spa owners and professionals with the best service and equipment providers in the industry.
Join AmSpa at the Aria Hotel in Las Vegas, NV, February 9–11, 2018 to meet non-invasive medical aesthetic practitioners just like you, and learn about the latest trends, techniques, and technology in the industry.
Visit
www.medicalspashow.com
for more information.
Click here
to register today!
Get to know Canfield Scientific before you visit them at
Booth 210
.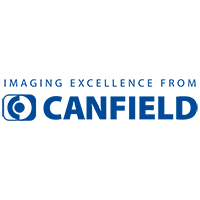 Canfield Scientific is the worldwide leading developer and supplier of 2D and 3D digital photographic systems, imaging software, and associated support services to aid healthcare professionals in improving patient communications and managing treatment outcomes.
For more than 30 years, Canfield's photographic imaging solutions and integrated software have played an essential role in aesthetic consultations. The award winning 7th Generation VISIA® revolutionizes skin analysis with its intuitive and streamlined capture module, which rotates smoothly around the client for fast and easy photo documentation accompanied by impactful skin analysis.
Skin imaging technology is a strong consultation and marketing tool, attracting clients and retaining their loyalty. Offices, spas and clinics looking for new and exciting ways to attract and retain clients can leverage the power of high quality imaging as a focal point in the consultation to demonstrate their commitment to clients and build confidence in their expertise. Quality skin images assist with the entire consultation process from initial conversation, to anticipated results simulations, to post treatment result analysis; all contributing to client confidence, trust and loyalty.
Our mobile and cloud-based systems also enable continued customer contact, anytime anywhere. Using these tools enables simultaneous consultations in multiple treatment rooms, the flexibility to adapt the platform to a preferred workflow, and the benefit of extending the consultation past the initial visit by providing customers with remote access to their results and recommendations. In addition, versatile portable solutions enable special event or promotional consultations in new and interesting locations.
For more information about Canfield visit
www.canfieldsci.com
call 800.815.4330, or email
info@canfieldsci.com
.