Back to All News
New Global Research From Allergan Shows New Attitude To Beauty
Posted By American Med Spa Association, Wednesday, June 29, 2016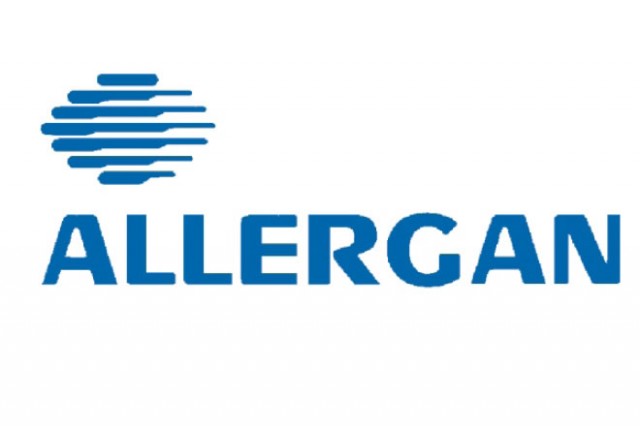 -- First and largest of its kind research captures the attitudes of nearly 8,000 women across 16 countries and identifies a new age of beauty confidence(1)
-- 'The Changing Faces of Beauty: A Global Report' reveals women across the world are more open to enhancing how they look
-- Desire to boost self-confidence now considered equally as important as aesthetics when it comes to considering beauty treatments
DUBLIN
, June 28, 2016 /PRNewswire/ -- Allergan plc (NYSE: AGN), a global medical aesthetics company and the makers of Juvéderm
®
facial fillers today announces the results of a new global beauty trends study. It reveals women are more aware and open to aesthetic enhancement and are taking control of how ageing affects their appearance as a way to feel more confident about themselves. According to 'The Changing Face of Beauty: A Global Report', female beauty is no longer driven solely by a desire to look younger – women want to control how they look as a way to change how they feel as an individual.
Logo - http://photos.prnewswire.com/prnh/20150612/222796LOGO
In one of the largest research projects ever undertaken in medical aesthetics, The Changing Face of Beauty: A Global Report' captures the opinions on beauty and ageing from nearly 8,000 women across 16 countries:Australia, Brazil, Canada, China, France, Germany, Italy, Japan, Mexico, Netherlands, South Korea, Spain,Thailand, Turkey, UK and the US. Allergan commissioned the research to inform and shape its marketing and educational programmes and to inspire the development of products to address the evolving beauty needs of women around the world.
"When it comes to women's beauty goals some key cultural differences are apparent. In Europe women embrace ageing naturally and subtly. In Asian markets, women want a more obvious transformation, while in the Middle East women want to look more beautiful with fast, enhancing results that accentuate their best features. What is especially exciting about this new research is the discovery that women around the world are united by an increasing desire to control how their looks evolve with time," says Caroline Van Hove, Senior Vice President, International Medical Aesthetics at Allergan. "And whether through photography filters, makeup or aesthetic procedures, investing in beauty is their way of positively influencing their image."
'The Changing Faces of Beauty: A Global Report' key findings:
Beauty's new perspective: Looking good for ME
"There has been a real change in attitudes in recent years, today it is what women feel about themselves that matters most to them. Although they are coming for aesthetic reasons, such as treating facial lines and fold, their real goal is to feel and look better," says globally renowned plastic surgeon Dr Mauricio de Maio, Brazil. "Sometimes their request is to look less tired and healthier, other times they want to look more attractive and younger. When I treat women, I take the time to understand the emotional motivation behind the changes they want to make – it's no longer just about what they want corrected, it's about how they want to feel after the treatment."
Putting the face centre stage: Skin quality the new beauty ideal
"In this age of digital documentation women are now stepping much closer to the mirror to check out how their 'close up' will appear on screen. So skin is now under the spotlight more than ever before," says leading cosmetic surgeon Dr Jonquille Chantrey, UK. "Not too long ago many women were more focussed on their wrinkles but now having healthy, plump and glowing looking skin is higher on their agenda."
Injectables: a beauty choice for women around the world
"Most women I see are overly critical of their eye area – mainly because it is so heavily scrutinised as they apply makeup each day," says Dr Jonquille Chantrey. "Looking happy and well rested is the key ambition for my patients and treating the eye area can help them to achieve this. Bags under the eyes can make women look sad and drawn, when they feel the total opposite. Addressing the eye area means their face will be a better and truer reflection of their emotions."
Caroline Van Hove
continues: "The Changing Faces of Beauty report will help us communicate with women better and in a way that will resonate with how they want to look and feel - this will help our customers approach their consultation and treatment plans differently. Our products are already loved by millions of women worldwide, but only by continuing to understand women inside and out, can we meet their evolving beauty needs."
For more information, visit Allergan's website at www.allergan.com
NOTES TO THE EDITOR
About the research
1
About Allergan

Allergan plc (NYSE: AGN), headquartered in Dublin, Ireland, is a unique, global pharmaceutical company and a leader in a new industry model – Growth Pharma. Allergan is focused on developing, manufacturing and commercialising innovative branded pharmaceuticals, high-quality generic and over-the-counter medicines and biologic products for patients around the world.
Allergan markets a portfolio of high quality products that provide valuable treatments for the central nervous system, eye care, medical aesthetics, gastroenterology, women's health, urology, cardiovascular and anti-infective therapeutic categories, and operates the world's third-largest global generics business, providing patients around the globe with increased access to affordable, high-quality medicines. Allergan is an industry leader in research and development, with one of the broadest development pipelines in the pharmaceutical industry and a leading position in the submission of generic product applications globally.
With commercial operations in approximately 100 countries, Allergan is committed to working with physicians, healthcare providers and patients to deliver innovative and meaningful treatments that help people around the world live longer, healthier lives.
Allergan Forward-Looking Statement

Statements contained in this press release that refer to future events or other non-historical facts are forward-looking statements that reflect Allergan's current perspective of existing trends and information as of the date of this release. Except as expressly required by law, Allergan disclaims any intent or obligation to update these forward-looking statements. Actual results may differ materially from Allergan's current expectations depending upon a number of factors affecting Allergan's business. These factors include, among others, the difficulty of predicting the timing or outcome of FDA approvals or actions, if any; the impact of competitive products and pricing; market acceptance of and continued demand for Allergan's products; difficulties or delays in manufacturing; and other risks and uncertainties detailed in Allergan's periodic public filings with the Securities and Exchange Commission, including but not limited to Allergan's Annual Report on Form 10-K for the year ended December 31, 2015 and Quarterly Report on Form 10-Q for the quarter ended March 31, 2016 (such periodic public filings having been filed under the "Actavis plc" name). Except as expressly required by law, Allergan disclaims any intent or obligation to update these forward-looking statements.
References
CONTACTS:

International Media:
Karen Dennehy
+44-7824-017-950
Janet Kettels

+44-7738-506-476
U.S. Media:

Mark Marmur

(862) 261-7558
PDF - http://origin-qps.onstreammedia.com/origin/multivu_archive/ENR/FINAL-INT-Allergan-Beauty-Infographic_FA.pdf

PDF - http://origin-qps.onstreammedia.com/origin/multivu_archive/ENR/Changing-Faces-of-Beauty-Report-FINAL-INT-0361-2016h.pdf
SOURCE Allergan plc
RELATED LINKS
http://www.allergan.com

Register Today!
How to Successfully Open a Medical Spa--Northwest: September 19-20, 2016
How to Successfully Open a Medical Spa--Texas: November 6-7, 2016
Southwest Medical Spa Regulatory Workshop: December 5, 2016