Back to Main Blog
California Continues History of Limiting LVNs and MAs in Medical Spas
Posted By Mike Meyer, Friday, November 1, 2019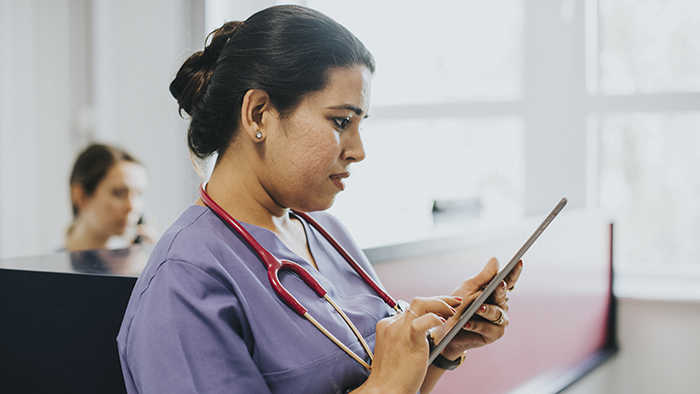 By Patrick O'Brien, JD, legal coordinator, American Med Spa Association
Every state has differing rules about what types of tasks and procedures may be delegated to licensed vocational nurses (LVNs) or unlicensed medical assistants (MAs). Usually, LVNs and MAs have a more restricted scope of practice when compared to that of a registered nurse (RN). California, in particular, greatly restricts what MAs and LVNs may do, and it has a history of publishing information confirming this. Recently, it appears that the state's licensing boards have been increasing enforcement of these restrictions through the use of undercover investigators visiting medical spas. So, in the interest of compliance, now is an excellent time to review what MAs and LVNs can and can't do.
California defines the specific tasks that MAs may perform in statutes and rules; this leaves very little room for differing interpretations. This differs from the norm in that it the majority of other states only provide general rules or guidance. An MA in California is authorized to perform "basic administrative, clerical and technical supportive services." Technical support services include listed tasks such as administering medication, performing skin tests and non-invasive specimen collection. The Medical Board of California (MBC) offers a number of resources to help determine what qualifies and what doesn't. For general questions, it has provided a lengthy FAQ that provides very helpful guidance. You will note that MAs may inject medication in some circumstances; however, that does not include the injection of Botox, as the MBC makes clear elsewhere. MAs also are strictly prohibited from administering any type of laser, intense pulsed light, radio frequency, microneedling, microdermabrasion or chemical peel procedure. As such, MAs would be extremely restricted in a medical spa setting and unable to perform nearly any of the common procedures.
LVNs in California, by the nature of being licensed professionals, do enjoy a much broader and varied scope of practice. LVNs are licensed to perform "services requiring those technical, manual skills acquired" in approved vocational nursing courses. This permits LVNs to perform tasks such as injecting medication, withdrawing blood and starting IV fluids, when directed by a physician. Once again, however, LVNs are very limited in a medical spa setting in California. Like MAs, LVNs are not able to inject Botox, use lasers or light-based devices, or provide microdermabrasion services.
AmSpa also has become aware that the TMB is increasing its enforcement for these types of procedures by using undercover investigators who pose as potential customers. From the limited information available, it is not entirely clear if the investigators are acting based solely on the procedures offered or if they also are looking for insufficient or improper physician oversight. Regardless, LVNs who offer Botox and filler injections are subject to disciplinary hearings for practicing outside of their scope. If you want to learn more about the Board of Vocational Nursing's Enforcement Division, you can read more here.
In the past, we have discussed the importance of remaining compliant and operating within each license's scope of practice (here and here, for example). A board investigation such as those mentioned above can be a much greater problem than it appears. The LVN can be disciplined for acting outside of their scope of practice and may have their license suspended or revoked. The physician may also be subject to discipline from the MBC for aiding in the unlicensed practice of medicine or providing inappropriate supervision. They also can be subject to penalty, including suspension or revocation. If that were to happen, every other nurse or physician assistant at that medical spa would be out of a job unless there was another physician in the practice who could supervise.
If you would like to learn more about the practice and structure of medical spas, plus all of the latest trends and best practices, attend The Medical Spa Show 2020 in Las Vegas from January 31 – February 2, 2020.
Related Tags