Back to Main Blog
How Do You Name a Medical Spa in New York (And Elsewhere)?
Posted By Mike Meyer, Wednesday, August 7, 2019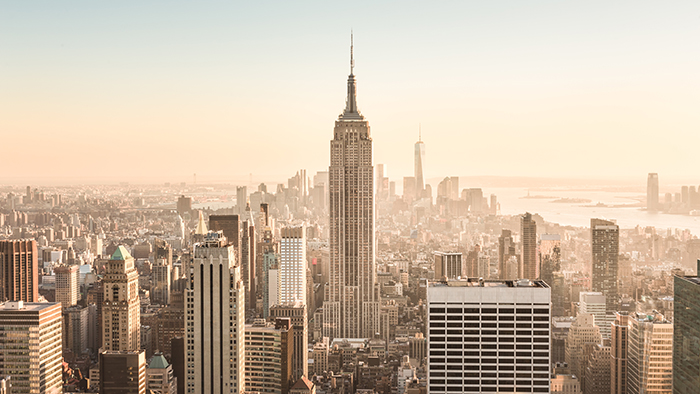 By Patrick O'Brien, JD, legal coordinator for the American Med Spa Association
Choosing a name for a new business is one of the more difficult decisions entrepreneurs have to make, and this is especially true in the medical aesthetic industry. A medical spa needs a unique and memorable name that conjures thoughts of vitality, health and beauty, but it also must follow the rules for naming medical and professional entities. As we'e discussed in the past, most states consider medical spas to be medical practices, and every state has its own rules or standards when it comes to naming and advertising medical practices.
New York state has particularly stringent rules regulating physician advertising. Fortunately, the New York State Office of the Professions provides a useful resource for navigating the rules for naming a professional entity in the state. While these rules are specific to New York, the concepts are similar in many other states.
The requirement that the name of a professional entity must appropriately describe the profession and the professional service being offered is the first and largest hurdle to overcome. In the medical spa setting, the professional services being offered will be "medicine" or "medical"—or, for independent nurse practitioners, "nursing." But these terms are very generic and don't accurately convey the type of experience and services offered in most medical spas. To provide a better description, you might be tempted to use terms such as "aesthetic," "esthetic" or "anti-aging" to describe medical spa services, but these terms fall under the "specialty area" naming rules in New York. Essentially, if you want to use a special branch of a profession—in this case medicine—the Office of the Professions requires that you submit proof of certification in that specialty practice. While physicians may obtain board certifications in dermatology and plastic surgery, practicing in the area of aesthetic medicine does not come with specialty board certifications.
Could you add "medical spa" to the end of the name for your professional entity? Using the term "medical spa" reflects the required "medical" professional practice area, and "spa" makes it clear to the public what types of aesthetics services you plan to offer. This seems like a good alternative, but, unfortunately, the term "spa" in connection with "medical" are among a list of words specifically prohibited as being misleading in New York. And it isn't only "misleading" terms that are prohibited: Professional entity names cannot suggest an affiliation with another entity or imply professional superiority. Therefore, whether intentional or not, the chosen name can't be too similar to the name of another entity, and it also can't include ideas such as "best," "advanced" or "expert."
To add an additional twist, New York medical spas face the same restrictions when choosing an assumed name under which to practice, also known as a "doing business as" or "d/b/a" name. Many states have particular rules in naming the registered professional entity, but they often allow more flexibility in using assumed names. This is not the case in New York—the assumed names of professional entities must follow the same naming requirements.
While New York is particularly strict, each state has its own rules that govern business naming, especially for businesses that provide medical services. Before you spend valuable time and money on signage, web design, advertising and marketing, it is important make sure that you choose a name that complies with your local and state laws. If you want to learn more about effective medical spa marketing and business practices, attend one of AmSpa's Medical Spa & Aesthetic Boot Camps.
Related Tags