Back to Main Blog
Join AmSpa at the L.A. Medical Spa & Aesthetic Boot Camp
Posted By Mike Meyer, Wednesday, April 3, 2019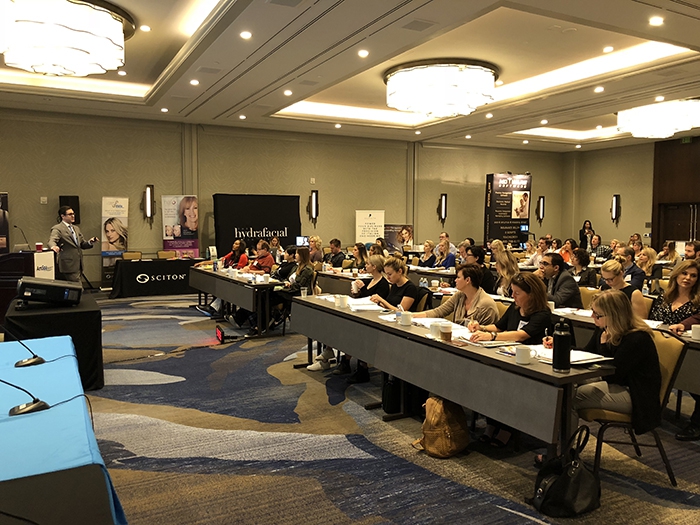 By Alex R. Thiersch, JD, CEO of the American Med Spa Association (AmSpa)
We are just a few days away from AmSpa's Los Angeles Medical Spa & Aesthetic Boot Camp at the Sofitel Los Angeles at Beverly Hills, and we're extremely excited for the opportunity to help medical aesthetic professionals develop their practices. There's still time to register for the event—just click here to sign up. Here's a quick overview of the program:
Friday, April 5
Prior to the Boot Camp, AmSpa will present a special after-hours tour of the Lasky Aesthetics & Laser Center, one of the most successful medical spas in the United States. This event, which is sponsored by BTL Aesthetics, takes place from 5:30 – 7:30 p.m. PST and will show attendees how this well-appointed practice makes its clients comfortable while providing a high standard of service. Space for this exciting event is limited, so click here to register.
Saturday, April 6
The Boot Camp begins at 8 a.m. with a breakfast, followed at 8:30 a.m. with my opening keynote. From there, we will move into the main program:

Saturday will wrap up with a cocktail reception from 6 – 7:30 p.m.
Sunday, April 7
Once again, the Boot Camp begins at 8 a.m. with a breakfast.
8:30 – 9 a.m.: Anatomy of a $5-Million Med Spa, presented by Alex Thiersch (AmSpa)—Have you ever wondered what the difference is between your medical spa and one that's mega-successful? It might be less significant than you think. This presentation will show what a $5-million med spa is doing right—and what you might be doing wrong.
9 – 10 a.m.: The Financials, presented by Bryan Durocher (Durocher Enterprises)—At the end of the day, the money you're bringing in is the most important measure of your practice's success. This presentation will, among other things, demonstrate how to properly develop a budget and use metrics to determine your med spa's strengths and weaknesses.
10:30 – 11:30 a.m.: The Long-term Revenue, presented by Brandon and Jenny Robinson (Skin Body Soul MedSpa)—Simply being successful isn't enough for a medical aesthetic practice; you have to know how to maintain and grow your success. In this session, the Robinsons will show you how to build patient loyalty and move your business forward.
11:30 a.m. – 12:15 p.m.: The Consultation, presented by Terri Ross (Lasky Aesthetics)—As the old saying goes, you never get a second chance to make a first impression. Learn how to put your best foot forward with effective patient consultations—and how to turn them into consistent business.
1 – 2 p.m.: The Lessons, presented by Louis Frisina—Every medical spa is different, but the successful ones share several common traits. In this session, Business Strategy Consultant Louis Frisina discusses the qualities that are typically found in practices that bring in a significant amount of revenue.
2 – 3 p.m.: The Team, presented by Bryan Durocher (Durocher Enterprises)—A medical spa is only as good as its personnel, so it's important to make sure that you hire a staff that can do everything you want it to—and more. In this session, you'll learn about recruiting, hiring and retaining employees who can make your medical spa dreams come true.
Also, you'll have the chance to visit with a number of exceptional vendors throughout this event. Attend the L.A. Medical Spa Boot Camp to check out the latest and greatest from the following companies:
We hope you can join us in Los Angeles this weekend. This AmSpa Boot Camp is a tremendous opportunity to get your medical aesthetic business headed in the right direction and learn some tips and tricks that can take it to the next level. Click here to register!
Related Tags