Back to Main Blog
Join AmSpa at the San Francisco Medical Spa & Aesthetic Boot Camp
Posted By Madilyn Moeller, Friday, August 12, 2022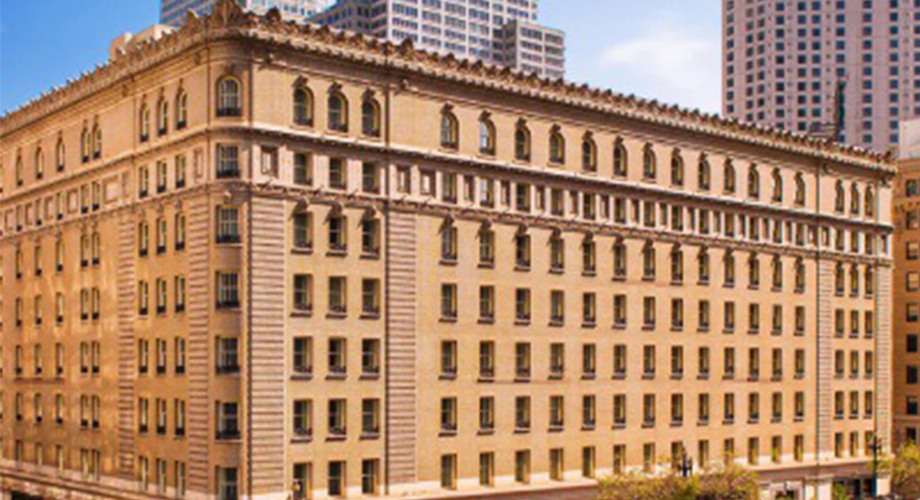 By Alex R. Thiersch, JD, CEO of the American Med Spa Association (AmSpa)
Starting Friday, August 19, AmSpa will host its San Francisco Medical Spa & Aesthetic Boot Camp at Palace Hotel San Francisco, and we're extremely excited for the opportunity to help medical aesthetic professionals develop their practices. There's still time to register for the event—just sign up here. Here's a quick overview of the program:
Friday, August 19
The Boot Camp kicks off with a welcome reception.
6 – 7:30 p.m.: Friday Kickoff Networking Reception and Keynote Speaker, sponsored by Allergan Aesthetics—Meet other medical aesthetic professionals attending the Boot Camp, as well as the Academy for Injection Anatomy Advanced Cadaver Course and the Ultrasound Fundamentals for the Aesthetic Injector training. This event features a full open bar and passed hors d'oeuvres.
Saturday, August 20
The Boot Camp begins at 8 a.m. with a continental breakfast. My opening keynote follows at 8:30 a.m. From there, we will move into the main program:
Saturday continues its programming with Drinks with Vendors and a demonstration of RF Skin Tightening, sponsored by Boulevard, from 5 – 6:30 p.m. Following drinks is the Saturday Night Networking Reception and Dr. Surek Book Signing Opportunity from 6:30 – 7:30 p.m., allowing Boot Camp attendees to meet other medical aesthetic professionals who are attending the Academy for Injection Anatomy Advanced Cadaver Course. Saturday concludes with an Educational Keynote and Session* from 7:30 – 9 p.m, sponsored by Galderma, with speaker Christopher C. Surek, DO, FACS, and presented by Meghan Jordan, Galderma.
Sunday, August 21
The Boot Camp begins at 8 a.m. with a continental breakfast, sponsored by Podium. Hayden Knudsen, Podium, will present Enhance Revenue with Text Marketing*.
*Non-CME approved classes
Also, you'll have the chance to visit with a number of exceptional vendors throughout this event. Attend the San Francisco Medical Spa & Aesthetic Boot Camp to check out the latest and greatest from the following companies:
Please note that because AmSpa considers safety and security its top priority, especially as it relates to participants at our events. We have created a comprehensive safety plan for our in-person events.
These measures are adopted from the current U.S. Centers for Disease Control and Prevention (CDC) guidelines on COVID-19 as they relate to large gatherings.
Before Leaving Home

Follow relevant guidance provided by the World Health Organization (WHO), or your local health authority;
Adhere to government issued travel restrictions and guidance issued by the region you will be traveling to and the region you are travelling from;
Evaluate your own health and that of people you are in close contact with; contact show management and AmSpa if you have concerns; and
Consider staying home if you feel sick.

All Attendees are solely responsible for providing their own travel and lodging needs associated with and following the event.
If required by local and/or state mandate, attendees will be required to wear a mask while they are in the meeting room, directly outside the meeting room and in the public restrooms. If no mask ordinance is in effect, AmSpa recommends use of a mask throughout the duration of the program.
Hand sanitizer and other sanitization tools will be available for attendee use, and it is highly encouraged that they be used regularly.
In cases of emergency (as determined by AmSpa, in their discretion, such as hospitalization, positive COVID test of registrant within 5 days of program etc.) that keep you from attending the event, your AmSpa account can be credited the amount of your registration. This credit can be used toward any future AmSpa hosted event within one year of date of original registered event. Cancellation or date changes made less than 10 days prior to the event will be subject to a $150 fee per registrant. In the event AmSpa cancels an event or experiences a force majeure beyond AmSpa's control that prohibits the event from taking place in any fashion, AmSpa may, at their sole discretion issue refunds or credits to all attendees.
Post Event – Based on current contact tracing advice from many health authorities, if you test positive for COVID-19 up to 5 days after returning home, please contact AmSpa to advise them.
If you have any questions regarding requirements, do not hesitate to contact us.
We hope you can join us in San Francisco on August 19 – 21. This AmSpa Medical Spa & Aesthetic Boot Camp is your opportunity to join us to get your medical aesthetic business headed in the right direction and learn some tips and tricks that can take it to the next level. Sign up here to register!
Related Tags