Back to Main Blog
Make Your Plans to Attend AmSpa's Medical Spa Show in Las Vegas
Posted By Kate Harper, Friday, December 14, 2018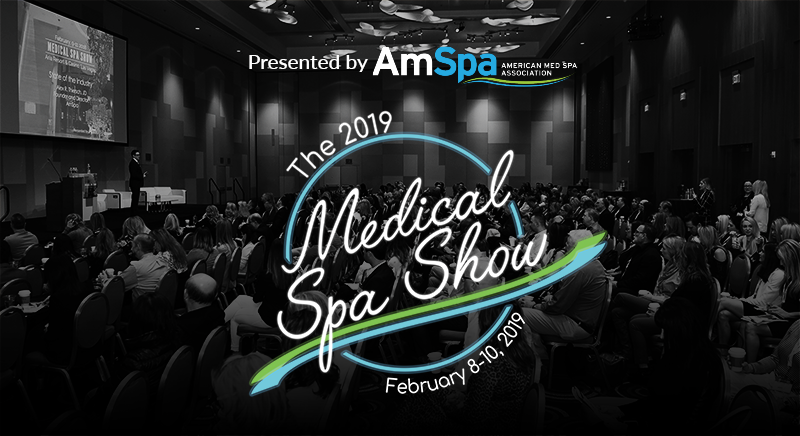 The American Med Spa Association (AmSpa) is working hard to put the finishing touches on planning for The Medical Spa Show, the premier trade show for non-invasive medical aesthetics, which will take place February 8 - 10, 2019, at the Aria Resort and Casino in Las Vegas. AmSpa has developed a very strong agenda that offers real insight into cutting-edge treatments, including microblading, new techniques in fillers and Botox, platelet-rich plasma (PRP), stem cells, and more.
It is very important to note that The Medical Spa Show's room block at the Aria is very close to being full, so if you are planning to attend and wish to take advantage of the special rate we are offering in conjunction with the resort, you need to register for the conference and reserve your room very soon. The room block will sell out, and we want to make sure everybody who wants to stay at the Aria gets the chance. Click here to register for the conference; upon registration, you will receive information about the room block.
Also, the expo hall is completely sold out. It has sold much quicker than we ever could have anticipated. The Medical Spa Show is welcoming an incredible array of exhibitors from all different verticals in the industry, from injectables to lasers to digital marketing, and everything in between. Learn about all the latest trends and opportunities available to the medical aesthetics industry on our show floor. Check out the list of exhibitors here.
Thank you to everybody who already has registered to attend. The entire AmSpa team is very excited to present the best show in the country for medical spas. We can't wait to see everybody there!
Related Tags
Subscribe to Our Email List
Medical spa news, blogs and updates sent directly to your inbox.