Back to Main Blog
The FDA and Medical Aesthetics: 2017 Regulatory Roundup
Posted By Aly Boeckh, Wednesday, January 3, 2018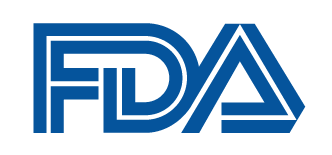 By Alex R. Thiersch, JD, Founder/Director of the American Med Spa Association (AmSpa)
In recent months, the U.S. Food and Drug Administration (FDA) has begun to focus in on the medical aesthetic industry with a number of rulings on products and procedures, as well as some enforcement efforts. Here's a quick rundown of the stories from just the past few months:
The FDA has also issued approvals for a number of products used medical esthetic treatments.
Given the FDA's recent increase in activity that could affect med spas, we feel it is important to hear directly from the agency regarding its enforcement efforts. To that end, we have booked Dr. Sangeeta Chatterjee, branch chief in the division of supply chain integrity, to speak on February 11, 2018, at The Medical Spa Show, which will take place at Aria Resort and Casino in Las Vegas. Dr. Chatterjee's presentation will cover:

Threats to the U.S. drug supply chain;
Public health risks and potential legal consequences associated with purchasing unapproved prescriptions drugs from unlicensed sources;
Safe purchasing practices to ensure the drugs administered to patients are safe, effective, and FDA-approved; and
How to recognize drugs that may be counterfeit or not approved by FDA.


Registration for the show is currently open; click here to learn about the various registration options for the show, see the full schedule, and find out how to reserve a room in AmSpa's room block at the Aria. Sign up for AmSpa's email newsletter to continue to get the latest news on medical aesthetic regulations directly to your inbox
Related Tags
Subscribe to Our Email List
Medical spa news, blogs and updates sent directly to your inbox.