Back to Main Blog
Understanding Microneedling Equipment
Posted By Mike Meyer, Tuesday, August 20, 2019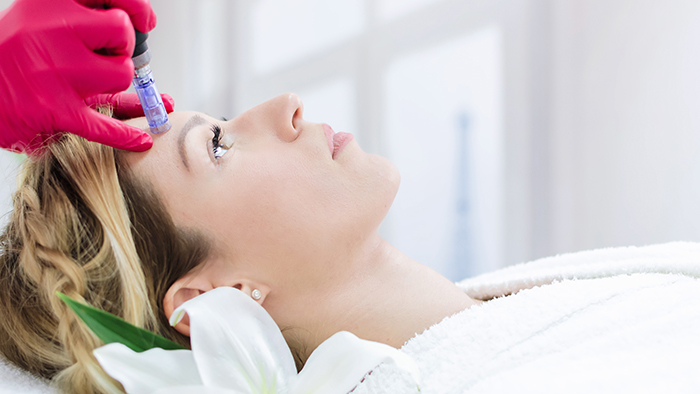 By Justin Harper, MD, on behalf of Bellus Medical
I often say that microneedling is the single most underestimated treatment in the current anti-aging rejuvenation, and beauty industry space. I think that, whether you're a medical spa, dermatology office or plastic surgery practice, it's a key component to help patients maintain a natural look and correct anti-aging lines, wrinkles, hyperpigmentation and, in many cases, inflammatory conditions. It often makes a tremendous impact on acne scarring, and I think the fact that there are no thermal injuries associated with it, unlike many of the other treatments out there, makes it truly safe for all skin types. The industry has never had something like that, and if it did, it was probably under-recognized or underappreciated.
The opportunities for microneedling are expansive, but providers have to be extremely cautious. Much like the tattoo industry for some time didn't realize the true impact or the potential risk of exposure to blood-borne contaminants, one would think it's something that in we in the medical space automatically understand and work toward correcting, but many of the devices on the market are poorly produced, and don't have any type of protocol or the ability to truly keep blood-borne contaminants out. If you were to compare the quality of most of the microneedling devices in the market to even run-of-the-mill tattoo guns, you would find that even tattoo parlors can often maintain sterility at a level that's higher than medical offices, given some of the gaps or deficiencies in the way the equipment is built.
When I think about the SkinPen device, for example, as much as I like the consistency, I don't always love the higher costs of the tips. At the same time, I understand that it protects and creates a clear barrier between the patient and the device. One of the fundamental things that we could do wrong is to expose people to blood-borne illnesses. This would force us to take a step back in our progress of enhancing the overall beauty industry, and create fear or an additional aversion to microneedling, which is probably something more people need to participate in but haven't had the opportunity to learn about. It's important to me to choose a device that not only works well and is consistent, but also, more importantly, is FDA-cleared and has the same attention to safety precautions that I do with my patients. I don't have the luxury or the opportunity to allow any lapses in judgment or equipment quality to compromise patient safety. I choose to go with devices that take out any guesswork and give me peace of mind.
We look forward to more people learning about and participating in microneedling. Specifically, we've done a lot to enhance the overall process and delivery of these types of treatments. Unfortunately, "microneedling" still is a name that gets used wrong probably 99 times out of 100 times, compared to what I would actually define as true microneedling. Much of the what is called microneedling isn't going to achieve either the quality of the results or the consistency of results that we're able to achieve. We do this by customizing our protocol, using a good device and making sure that the treatment is performed consistently. That truly lends itself to reproducible great results. I think it's important that you not only have clean facilities and a good device, but also have somebody who knows how to optimize for quality results.
It's not uncommon to have somebody come in and, when I recommend microneedling as part of their treatment regimen, they say, "It's okay—I've already done that, and I'm not interested in doing it again." I ask them to describe the process and describe what was done. When they give me a recollection of how much redness they had, how it was performed and what kind of device was used, I usually tell them the treatment they received is not what we would define as microneedling. Going through the procedure once or twice is the only way for me to prove that. You'll be able to see the difference, and you'll change your mind very quickly about how important this is for your overall anti-aging and beauty regimen—not just today, but moving into the future and as a maintenance item that you're going to want to continue with for the rest of your life.
At Juvly Aesthetics, we have the protocol to give people quality results across the board, and that's really what we value. We value giving people transparent pricing consistently, and top-of-the-line results in a way that's convenient and comfortable for patients, and I believe that starts with the providers with whom we choose to partner.
Justin Harper, MD, is medical director for Juvly Aesthetics.
Related Tags
Subscribe to Our Email List
Medical spa news, blogs and updates sent directly to your inbox.