Back to All News
4 Tips for Better SEO
Posted By American Med Spa Association, Friday, April 22, 2016
Search engine optimization (SEO) is a tall order, given Google changes its algorithms often and without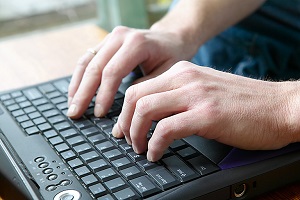 warning. But there are things cosmetic surgeons and their SEO companies can do to not only help keep practice names near the top of searches for key cosmetic procedures but also to convert virtual visitors to patients.
Dana Fox, president of Your Strategic Edge, a Seattle-based marketing and branding company that has been in the aesthetic industry for more than 30 years, presented "Google or god-dle? Making SEO a thing of the past" at the January 2016 American Academy of Cosmetic Surgery meeting in Hollywood, Fla.
"I think it's really critical for physicians to understand that they actually have zero control over what Google does and doesn't do," Fox says.
That's a hard concept to grasp when practices are convinced that they're doing everything possible to remain at the top of searches for key procedures only to find that they're on page two, three or worse.
Read more at
Cosmetic Surgery Times
.
________________________________________________________________________________

Only one week left to register!
California Regulatory Workshop: May 2, 2016
How to Successfully Open a Medical Spa--Northeast: May 16-17, 2016
Southeast Medical Spa Regulatory Workshop: June 6, 2016
How to Successfully Open a Medical Spa--Northwest: September 19-20, 2016
How to Successfully Open a Medical Spa--Texas: November 6-7, 2016
Southwest Medical Spa Regulatory Workshop: December 5, 2016