Back to All News
All Men Not Created Equal
Posted By American Med Spa Association, Tuesday, October 4, 2016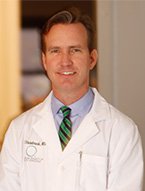 Contrary to the U.S. Declaration of Independence, not all men are created equal or identify themselves equally.
These contradictions have propelled Douglas Steinbrech, M.D., FACS, a plastic and reconstructive surgeon with locations in Manhattan and Beverly Hills, to create different categories for men to identify with on his website
maleplasticsurgerynewyork.com
.
"There are many different types of men," Dr. Steinbrech tells
Cosmetic Surgery Times
. "Initially, the website was to educate men," he says. "However, the website has also really increased the volume of men in my practice."
Case in point, upon opening his practice, in Manhattan, 12 years ago, Dr. Steinbrech's clientele comprised about 80% women and 20% men. Today, the practice treats roughly 80% men and 20% women.
>>Read More