Back to All News
Alma Lasers Introduces Harmony XL Pro(TM) Multi-Application Platform
Posted By American Med Spa Association, Monday, March 23, 2015
Alma Lasers
, a global innovator of laser, light-based, radiofrequency and ultrasound solutions for the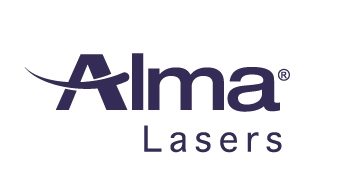 aesthetic and surgical markets announced the addition of the Harmony XL Pro™ platform to its product portfolio. The platform will be presented at the AAD Meeting in San Francisco, California from March 21 - 23 (booth #2428).
The Harmony XL Pro platform consists of multiple modules offering powerful solutions for 6 major indications: Skin Remodeling, Vascular Lesions, Pigmented Lesions, Tone and Texture, Hair Removal and Acne. Each may be treated using a single technology or a combination of technologies and treatment approaches to achieve outstanding clinical results. The modules are designed to work independently or together as a single cohesive, harmonious system.
"We are very excited to introduce this robust platform that opens the door to multiple generations, addressing the aesthetic concerns of patients of all ages- from teens to older adults. The versatility of the Harmony platform allows Doctors to provide tailored, customized solutions for every age group, while also building long term relationships by meeting their needs as they change over time," said Alma's CEO, Dr. Ziv Karni.
Among the latest innovations are:
* ClearLift 4D the First Fractional Q-Switched Laser now with Depth Control - Variable depth control allows practitioners to combine both deep and superficial treatment approaches depending on the area being treated, the skin type and the indication.
* The new ClearSkin™ with Cooled ER:Glass 1540 Laser with Vacuum - the first technology to combine a non-ablative laser with simultaneous contact cooling and vacuum technology to treat acne vulgaris safely and effectively. "Treating patients with the unique Er:Glass 1540 laser supported with vacuum and cooling, for the treatment of acne vulgaris, was effective - showing significant improvements with no side effects," said Prof. Moshe Lapidoth, Dermatologist Head of the Laser Unit, Dermatology Dep., Rabin Medical Center, Petach Tikva, Israel.
About Alma Lasers: Alma Lasers is a global innovator of laser, light-based, radiofrequency and ultrasound solutions for the aesthetic and surgical markets. We enable practitioners to offer safe and effective procedures while allowing patients to benefit from state-of-the-art, clinically proven technologies and treatments.
Visit the company at www.almalasers.com.