Back to All News
AmSpa and the Medical Risk Institute Launch Online HIPAA Training
Posted By American Med Spa Association, Tuesday, April 28, 2015
The
American Med Spa Association (AmSpa)
and its resource partner, Medical Risk Institute, debuts its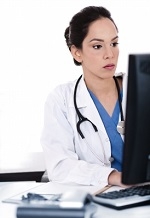 collaborative
Online HIPAA Training Course
.
The course features leading health care attorney, Mike Sacopulos, JD, who has devoted is 20-year legal career to advising the health care community about where liability risks originate and how to avoid them.
During this online training course, participants will learn:
The
online training course
features information-packed, self-paced training that features multimedia visual demonstr­ations and concludes with a quiz that follows each staff member's completion of the course. Those who pass the quiz will receive certificate for documentation of training.
The AmSpa/Medical Risk Institute Online HIPAA Training Course is available to each individual staff member for $49.99; AmSpa members save $10 when they use the code "AmSpa MRI Member" at checkout. For more information, click
here
.