Back to All News
Rethinking Ink
Posted By American Med Spa Association, Monday, April 27, 2015
National report – As Americans' taste for tattoos has grown, experts say, so have many tattoo wearers'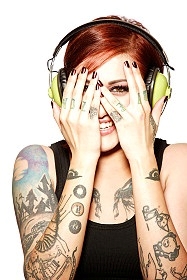 regrets.
Nationally, says Eric F. Bernstein, M.D., M.S.E., "There's a total epidemic of people wanting their tattoos removed." He is clinical professor, Department of Dermatology, University of Pennsylvania School of Medicine.
George Hruza, M.D., M.B.A., says he commonly sees parents who want tattoos removed from children – who got them without permission – as young as 16. He is a Chesterfield, Missouri-based dermatologist in private practice. Dr. Bernstein adds that he's removed recent tattoos from patients from 14 years old to senior citizens.
Regarding tattoo locations, Dr. Hruza says that as tattoos have grown more mainstream, he increasingly zaps them from highly visible areas such as the neck, once the wearers rethink their ink.
Read more at Dermatology Times.