Back to All News
AmSpa Partner, Steve Wilder, Appointed to Illinois State School Security and Standards Task Force
Posted By American Med Spa Association, Monday, August 31, 2015
AmSpa speaker and partner, Steve Wilder, president of security firm,
Sorensen, Wilder and Associates
, was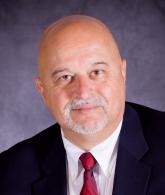 recently appointed by Illinois governor, Bruce Rauner, to the Illinois state
School Security and Standards Task Force. This task force was created within the State Board of Education to study the security of schools in this state of Illinois; make recommendations; and draft minimum standards for use by schools to make them more secure and to provide a safer learning environment for the children of Illinois.
AmSpa wishes to extend its congratulations to Steve! The students of the state of Illinois are in good hands. Steve will be speaking at AmSpa's next event, the New York Regional Medical Aesthetic Workshop, Staff-training and Networking Reception at Battery Gardens in New York on Monday, October 5th.