Back to All News
AmSpa Vendor, New Drug Loft, Introduces New Sterile Labs
Posted By American Med Spa Association, Friday, April 29, 2016
State-of-the-art facilities newly expanded for sterile compounding.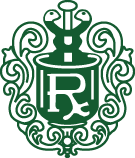 Expanded capabilities including intravenous and intramuscular injectables, subcutaneous preparations and ophthalmic treatments.
The first lab of the East coast that is designed and built in accordance to USP <800> guidelines: the highest level of patient safety, worker safety and environmental protection that exists today.
Advanced in-house and third-party testing for rapid endotoxin detection, sterility, potency and purity to ensure the best quality, personalized treatments for all patients.
Intravenous Drugs
Nutritional therapy
Pain relief
Chelation
Anti-nausea
TriMid/BiMix
Intramuscular Drugs
Vitamins
Hormone therapies
Subcutaneous Drugs
Preservative-free Formulations and Multi-dose Vials
Opthalmic drops
Antibiotic
Steroid
Anti-viral
Coming soon: platelet rich plasma eye serum
Contact
New Drug Loft
to learn more on how it can help with you compounding needs.
info@vlspharmacy.com
________________________________________________________________________________

Only a few days left to register!
California Regulatory Workshop: May 2, 2016
How to Successfully Open a Medical Spa--Northeast: May 16-17, 2016
Southeast Medical Spa Regulatory Workshop: June 6, 2016
How to Successfully Open a Medical Spa--Northwest: September 19-20, 2016
How to Successfully Open a Medical Spa--Texas: November 6-7, 2016
Southwest Medical Spa Regulatory Workshop: December 5, 2016