Back to All News
Join InSPAration Management For The Next CoachMe Expert Interview on Feb. 20th at 3pm EST!
Posted By American Med Spa Association, Tuesday, February 6, 2018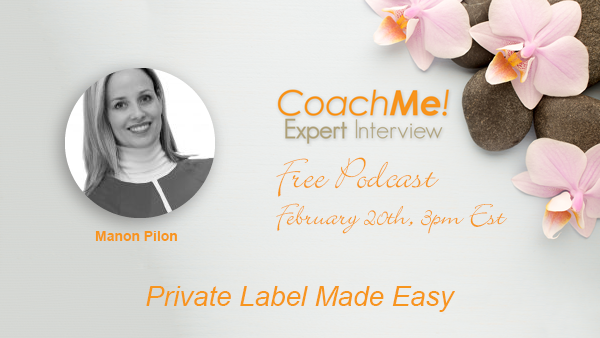 Are you tired of hearing your clients saying we can find the product online cheaper? Stop fighting the price war games, you can create your own private label skin care line.
It will help you Be Bold! Stand out from the competition, and online wars, secure your income and ensure your own success when you become the proud owner of your exclusive line of Skin Care Products.
Join Dori on February 20th at 3pm EST as she interviews Manon and discover the steps needed to create your own private label
.
Manon has 35 years of industry experience and is the founder of multiple day spas and medical Spas and one private aesthetic school in Montréal Québec. She is an invited guest speaker at Aesthetic conferences worldwide, notably in Paris, the USA, London, Tokyo, Hong Kong, Geneva, China, Taiwan,Indonesia, Bangkok, Dubai, Singapore and Australia.
Who should attend?
If you hold a leadership or management position within the Wellness, Beauty, Spa, or Medi Spa industry, or desire to implement your own Skin Care Products; this interview is a must attend!
Content
Why private label?
What to look for when choosing a private label company
How to get stated - how many products
Launching your own label
Designing your label - the brand's name
Required investment
Mistakes to avoid
Insuring your success!
Register Here >>