Back to All News
OSHA and 2018: It's Anyone's Guess
Posted By American Med Spa Association, Tuesday, February 6, 2018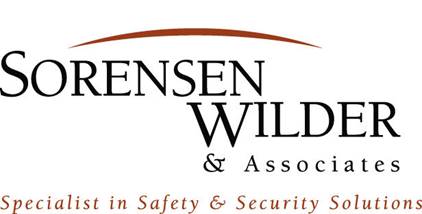 Many of you have asked me what I thought we could expect from OSHA in 2018. I can answer that in two words:
"GOOD QUESTION"
Not trying to be a smart aleck, but we have no idea at this point. Right now, it looks like we are poised for more of the same as we had under Obama in 2016 and 2017. For 2018 I would advise the following:
1. Make sure your management team and your employees know their rights in a survey. An OSHA surveyor has no obligation to tell you your rights, and not knowing them can result in a very unpleasant and costly experience.
Some of the more focused areas I suggest paying attention to include:
Lock Out / Tag Out / Machine Guarding - Employers are required to have a written LOTO procedure for each piece of equipment. In 2017, many employers were found to be lacking these procedures, they were not current as to the correct procedure or employees were never trained how to use them. Other employers did not conduct the annual periodic inspections. Regarding machine guarding, many employers failed to conduct a job hazard assessment to identify whether guarding was necessary or adequate or, worse, failure to enforce keeping guards in place. As a result, there were many fatalities and amputation type injuries.
Personal Protective Equipment (PPE) - Employers are required to conduct a hazard assessment to identify hazards which require PPE (gloves, eye protection, foot protection, etc.), to certify the assessment and certify that the PPE was provided. In addition, employers must enforce the use of PPE. Many employees sustained serious injury because PPE was never provided or required to be used.
Fall Protection – Regardless, of the industry, employers are required to protect employees against the hazard of a fall. OSHA has extensive regulations requiring the use of fall protection (guardrails, safety nets or personal fall protection) when employees perform elevated work. This year saw many tragic accidents where employees fell off of roofs, mobile equipment, interior structures, truck trailers, towers and other elevated equipment.
Hazardous Substances - Employers must provide Hazard Communication training to employees working with hazardous substances and document such training. There are also requirements for labeling, and for maintaining an approved Master Chemical Inventory list. The failure to provide this training has resulted in employee exposure to hazardous chemicals or other substances that may be in the worksite.
Multi-Employer Worksites – For those of you that are part of a larger "system" or if your organization has multiple locations, another liability exposure involves multi-employer worksites where there are a number of employers at the same worksite. Each employer has OSHA duties to other employer's employees at the site depending on whether the employer is one of the following:
· employer who creates the hazard
· employer who exposes the employee to the hazard
· employer who is responsible to correct the hazard
· employer who has control over the worksite or a particular hazard
·
· In other words, if you have an identified unsafe act or condition at one location, make sure all of your other locations are aware of the risk, and that they are proactive in correcting it. Unresolved, it can become a repeat offense, and subject you to incredibly high penalties.
·
·
· Many employers are totally unaware of these liabilities and fail to take appropriate action to protect other employees, including:
· independent contractor employees
· temporary staffing employees
Hopefully, we all can learn from our own unfortunate experiences or those of others in 2017 to avoid repeating errors which result in accidents or regulatory liability in order to avoid these liabilities in 2018. If you have any questions about these issues, please do not hesitate to contact me. With former OSHA compliance officers on our staff, we stand ready to serve your safety and security management needs.
Stay safe and stay in touch! For more info, please visit
swa4safety.com
.