Back to Main Blog
Differentiating Your Practice: Choosing the Right Aesthetic Treatments to Set Your Practice Apart and Meet Client Needs
Posted By Mike Meyer, Thursday, May 16, 2019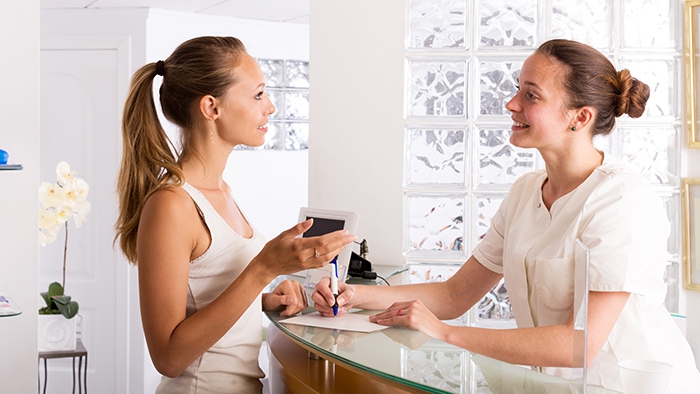 By Cynosure
More than ever before, consumers are seeking out aesthetic treatments to help them feel and look their best—even if it means paying out of pocket. This means profit and growth opportunities for medical spas and medical aesthetic practices, but also comes with the pressure of keeping up with high demand, evolving industry trends and the latest technology.
With hundreds of treatment options available to address a myriad of patient concerns, it can be a challenge to determine what investments will bring the greatest returns to a practice and enhance its competitive edge.
This process of selecting and investing in new technology involves careful evaluation across many factors, including the practice's current and prospective client base, the versatility of the technology on the table, and the technology provider's capabilities to serve as a true partner to the practice.
Evaluating Current and Prospective Clients
It's no secret that the demographics of those seeking out medical aesthetic treatments have changed and continue to evolve. Gone are the days when older women looking to slow the effects of aging were the only target market for medical spas and medical aesthetic practices.
Instead, today's Millennials and men represent strong and growing populations of those receiving aesthetic treatments. Yet, each group approaches aesthetic treatments differently and are looking to address diverse present—and even future—concerns. This means medical spas and aesthetic practices could miss out on key growth potential if they do not look beyond the needs of their traditional client base to target new customers, with proven technology designed to address those specific concerns.
Radiofrequency (RF). Millennials are becoming increasingly interested in non-invasive skin treatments and are turning to radiofrequency (RF) technology in numbers never-before-seen. Although there are many RF devices on the market, those that offer differentiators in the realm of anti-aging and preventive maintenance are in highest demand. Dr. Dianne Quibell of MD TLC in Wellesley, MA, says, "My Millennial patients are requesting treatments using RF technology, including Cynosure's TempSure Envi treatment, to tighten skin through soft tissue coagulation, minimizing facial fine lines and wrinkles, and temporarily improving the appearance of cellulite. Millennial patients love that they can incorporate these treatments into their beauty routines without downtime to address current concerns and future signs of aging."
In addition to addressing active skin problems, RF technology is becoming increasingly popular for preventive skin maintenance, with Millennials thwarting the signs of aging before they even appear. With an increase in active—instead of reactive—beauty maintenance, practices could expect to see RF technology increase in popularity, particularly with this age group.
Non-invasive body contouring. Although women have historically been more accepting of—and forthcoming with—their cosmetic procedures, more men than ever are receiving cosmetic procedures. In particular, advancements in non-invasive body contouring procedures have helped men become more comfortable with receiving treatments, because they can now return to work immediately following the procedure with no downtime required.
Dr. Quibell continues, "Although many of the men I treat lead healthy, active lifestyles, most people have stubborn pockets of fat that seem impossible to lose, even with diet and exercise. The ability to undergo a 25-minute procedure, like SculpSure treatments in my office, that reduces up to 24% of treated fat cells without surgery, has captured the attention of men nationwide."
As the audience for medical aesthetic treatments grows and diversifies, practices must target new prospective clients by identifying the technology best suited to address their concerns. Millennials and men continue to invest in treatments, meaning that both RF technology and non-invasive body contouring procedures are here to stay, because they provide real results with no surgery or downtime required.
Selecting Versatile Technology Options
When selecting new technology, practices can maximize their return and make major impact on their treatment offering by investing in technology with versatile functionality.
New technology innovations can perform multiple treatments or applications with one piece of equipment. This means that practices can benefit from multiple revenue streams from just one investment.
For example, the Icon platform is a flexible and versatile system that leverages IPL and laser technologies. Through one piece of technology, Icon addresses several client concerns, ranging from hair removal to procedures for pigmentation, vessels, wrinkles, scars, and stretch marks, while offering a cost-effective, impactful way for practices to expand their offerings.
With other dynamic, multi-application systems hitting the market, practices can maximize their spend while also enhancing their portfolio of treatment options—all with a single investment.
Choosing a Partner, Not Just a Provider
Selecting new technology for your practice is an important decision that impacts your business's bottom line and growth potential, as well as client satisfaction. It's important that the company you purchase from will serve as a partner with your business, and not just a provider.
Providers become partners when they value a customer's practice as an extension of their own business and offer turnkey solutions and dedicated support to ensure success. The value of a company's overall commitment to improvement through innovation and client service, as well as their longevity in the space, are key factors when comparing their promises and evaluating their impact on a practice.
Practices should carefully select manufacturers based not only on the equipment they sell, but on the on-going support they provide by asking key questions, including: "Will this company support my facility through service and technology upgrades that will help serve our needs and the needs of our clients?"
With constant advancements in treatment technologies, it can sometimes be difficult to hone in on the options that will offer the most to both the practice and its clients, while also differentiating the practice in a competitive market. When investing in new aesthetic technology, balancing the needs of clients with the goals of the practice will ultimately result in sustainable success and satisfaction.
Cynosure, A Hologic Company (Westford, Mass.) is a global leader in advancing and innovating medical devices for aesthetic procedures and precise surgical applications. Its non-invasive and minimally invasive technologies enable plastic surgeons, dermatologists and other medical professionals to address skin revitalization, body contouring, fat removal, cellulite, scarring, tattoo removal, gynecologic health, unwanted hair, excessive sweating, and vascular and pigmented lesions. Cynosure also markets radiofrequency technologies for facial plastic and general surgery, gynecology; ear, nose and throat procedures; ophthalmology; oral and maxillofacial surgery; podiatry; and proctology. Established in 1991, Cynosure sells its products globally under the Cynosure, Palomar, ConBio and Ellman brand names.

Related Tags
Subscribe to Our Email List
Medical spa news, blogs and updates sent directly to your inbox.