Back to Main Blog
Join AmSpa at the Asheville Medical Spa Boot Camp
Posted By Madilyn Moeller, Friday, September 29, 2023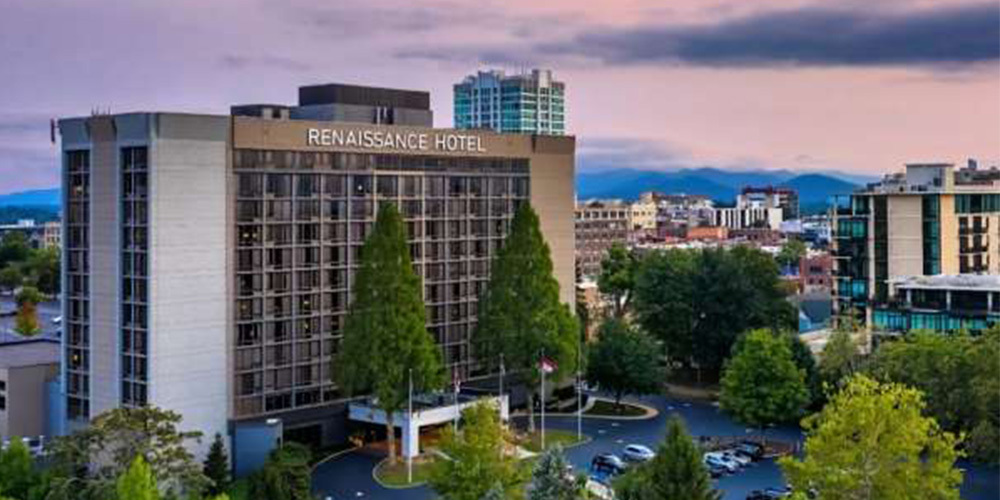 By Alex R. Thiersch, JD, CEO of the American Med Spa Association (AmSpa)
Starting Friday, October 13, AmSpa will host its Asheville Medical Spa Boot Camp at the Renaissance Asheville Downtown Hotel, and we're extremely excited for the opportunity to help medical aesthetic professionals develop their practices. There's still time to register for the event—just sign up here. Here's a quick overview of the program:
Friday, October 13
The Boot Camp kicks off with a welcome reception, sponsored by Allergan Aesthetics.
6 – 7:30 p.m.: Boot Camp and AIA Kickoff Reception—Meet other medical aesthetic professionals attending the Boot Camp, as well as the Academy for Injection Anatomy Advanced Cadaver Course. This event features a full open bar and passed hors d'oeuvres.
Saturday, October 14
The Boot Camp begins at 8 a.m. with a continental breakfast. My opening keynote follows at 8:30 a.m. From there, we will move into the main program:
Saturday continues its programming with drinks and appetizers from 5 – 6:30 p.m., sponsored by CosmoFrance. Following drinks is the Boot Camp and AIA reception and Dr. Surek book signing opportunity from 6:30 – 7:30 p.m., allowing Boot Camp attendees to meet other medical aesthetic professionals who are attending the Academy for Injection Anatomy Advanced Cadaver Course. Saturday concludes with an educational keynote and session* from 7:30 – 9 p.m., sponsored by Galderma.
Sunday, October 15
The Boot Camp begins at 8 a.m. with a continental breakfast.
*Non-CME approved classes
Learn from Our Panelists' Success
Meredith Harris, MS, ARNP, New Life Aesthetics
Meredith Harris, MS, ARNP, is the owner of New Life Aesthetics in Raleigh, North Carolina. As a leading injection specialist, she is committed to educating, empowering and enhancing the most beautiful version of each guest. With 25 years of experience as a women's health nurse practitioner, and the past 15 years dedicated to aesthetic medicine, Harris is regarded and sought after for her warmth, honesty, integrity and eye for detail. Her early discovery of a natural artistic talent as a seamstress and watercolorist that paired with her love of educating and caring for her guests, make for a unique experience at New Life Aesthetics. Harris has dedicated her career to the education of her peers and colleagues, serving as a highly sought-after national trainer, consultant and speaker. She travels extensively to teach and train injectors with all levels of experience throughout the country and offers customized consultant services that focus on aesthetic education and practice growth.
Melissa McFarlane, MSN, APRN, FNP-BC, Blossüm Aesthetics Co.
Melissa McFarlane, MSN, APRN, FNP-BC, is a board-certified nurse practitioner with five years of experience in medical aesthetics. She is the owner of Blossüm Aesthetics Co. medical spa and Blossum Training Academy. She has gained extensive knowledge in the field and has developed an artistic eye to create impactful results while still maintaining a natural appearance. McFarlane has a passion for restoring, building confidence and empowering her patients. She continues attending trainings internationally and keeping up to date with current research.
Cameron Moskos, PA-C, Cameo Facial Aesthetics
Cameron Moskos, PA-C, is a skilled physician assistant specializing in aesthetics who is originally from Myrtle Beach, South Carolina. She earned her Bachelor of Arts in Biological Sciences from Clemson University and pursued her medical education at the Medical University of South Carolina. In 2010, she completed her Master of Science in Physician Assistant Studies. Moskos's career in aesthetics began in 2014, when she focused on women's health in Scottsdale, Arizona, and later transitioned to a health and wellness family medicine clinic and mmedical spa. Over the years, she has gained expertise in administering various aesthetic treatments, including neuromodulators, dermal fillers, Sculptra, Kybella, lasers, Coolsculpting, skin care, Hydrafacial, radiofrequency, and microneedling treatments. In 2018, Moskos furthered her career in aesthetics in the Seattle area before returning to the South Carolina coast in 2019. Currently residing in Mount Pleasant, she is the owner of Cameo Facial Aesthetics. Her comprehensive skill set includes neuromodulators, dermal fillers, non-invasive body contouring, photo-facial rejuvenation, laser skin resurfacing, and radiofrequency skin tightening and lifting. Additionally, she possesses extensive knowledge of skin care products.
Visit Industry-leading Vendors
Also, you'll have the chance to visit with a number of exceptional vendors through-out this event. Attend the Asheville Medical Spa Boot Camp to check out the latest and greatest from the following companies:
We hope you can join us in Asheville on October 13 – 15. This AmSpa Medical Spa Boot Camp is your opportunity to join us to get your medical aesthetic business headed in the right direction and learn some tips and tricks that can take it to the next level. Sign up here to register!
Related Tags
Subscribe to Our Email List
Medical spa news, blogs and updates sent directly to your inbox.