Back to Main Blog
Unsafe Practices by New Mexico Aesthetician Lead to Second HIV Infection
Posted By Mike Meyer, Wednesday, May 1, 2019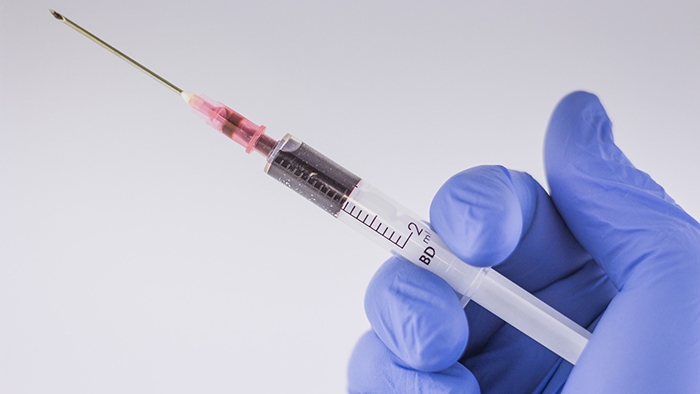 By Alex R. Thiersch, JD, CEO of the American Med Spa Association (AmSpa), and Patrick O'Brien, JD, legal coordinator for the American Med Spa Association
According to the New Mexico Department of Health (NMDOH), vampire facials administered at VIP Spa in Albuquerque have caused the transmission of the HIV virus to at least two customers. The spa, which was operated by an aesthetician, was shut down in September 2018 after an inspection found that needles were being improperly handled and disposed of, creating the possibility of the transmission of bloodborne diseases. NMDOH is offering free blood testing services and counseling to the spa's former clients.
Vampire facials involve the extraction of the patient's blood, the centrifugal separation of plasma from the blood, and then the reinjection of the plasma into the face with microneedling equipment in order to stimulate collagen production. The procedure has gained popularity in recent years thanks to the influence of Kim Kardashian, who posted images of herself experiencing the treatment to her Instagram in 2013, but later stated that she regretted undergoing it and that it was extremely painful.
Obviously, this sort of procedure presents numerous avenues through which contamination can occur. In New Mexico, drawing blood and performing microneedling are both considered to be medical procedures and must be performed by an appropriately trained and skilled person under the supervision of a physician or nurse practitioner, including physician assistants either in collaboration with or under supervision of a physician, registered nurses, licensed practical nurses and trained medical assistants. Aestheticians, such as the person who operated VIP Spa, are not licensed to perform or provide oversight for these procedures.
The medical aesthetics industry is thriving, but this is exactly the sort of thing that could kill it. All over the country, unqualified people are doing things they shouldn't be doing, not following the rules or being safe, and potentially causing incredibly serious health issues and even deaths, such as in this recently publicized case of plastic surgery practices in South Florida that have caused the deaths of at least 13 people. Situations such as these are exposing the seamy underbelly of the industry, and while legislators struggle to catch up with the issues that are emerging, compliant providers may well get caught up in any kind of blowback that results from incidents such as these.
As we'e discussed here before, we have to do better. AmSpa is currently working to develop a set of standards that will help the medical aesthetic industry govern itself and provide patients with reliably safe, satisfying treatment experiences. Stay tuned to this space to learn more about this effort and what you can do to participate.
Medical spa clients shouldn't have to worry about contracting life-shortening illnesses or even dying as a result of their aesthetic treatments, but if stories such as these continue to emerge, that's exactly what will happen. People may decide that they are more afraid of running into bad actors than they are desirous of looking and feeling their best, and if that happens, it's the death knell of the industry. We have to prevent this at all costs, and we hope widespread adoption of these standards can help accomplish this.
Related Tags