Back to Main Blog
UPDATED—The Hyaluron Injection Pen: Is It Legal? Who Can Use It?
Posted By Mike Meyer, Monday, August 26, 2019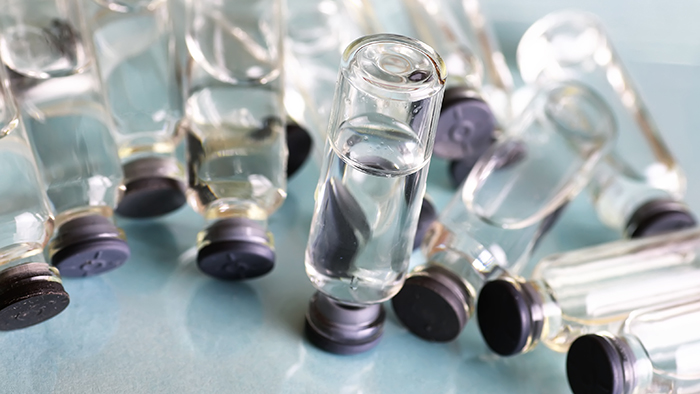 By Patrick O'Brien, JD, legal coordinator for the American Med Spa Association
ORIGINAL STORY [7/1/2019]: The Hyaluron Pen is a new injection device that is gaining a lot of buzz overseas. It claims to deliver injections of fillers—typically hyaluronic acid—in a less invasive and painful way than typical needles and syringes. As these products make their way to the U.S., it must be noted that currently, no device is U.S. Food and Drug Administration (FDA)-approved for injecting hyaluronic acid and other fillers in this way. We have seen several ads and notices that offer to sell these devices and provide training for them. Before you make a purchase, you may want to know: Is it legal? And can you legally perform this procedure?
When a medical device gains FDA approval, it can legally be marketed for that specific approved use. We have discussed issues with using approved devices in unapproved ways—so-called "off-label use." In this case, we were unable to locate an FDA marketing application for a hyaluronic acid injector. According to an FDA guidance document on needle-free injectors, this type of device would likely by regulated by FDA's Center for Biologics Evaluation and Research or Center for Drug Evaluation and Research as a "combination product." General-use needle-less or jet injectors are regulated as Class II medical devices. In general, without an FDA marketing or premarket approval, a product manufacturer cannot legally sell or advertise a device for unapproved use; this marketing prohibition extends to purchasers of the product as well.
Since this product is so new, there are no specific laws that directly address who may use it. Instead we must look at how similar procedures and technologies are treated. Unlike a traditional filler injection that uses a hypodermic needle and syringe, this device uses a high-pressure jet to inject the fillers through the skin without the use of a needle. This makes the device similar to other needle-less and jet injection systems that sometimes are used to deliver vaccines and other medications.
Find answers to your med spa law questions with AmSpa's State Legal Summaries.
Click Here
While the injection technology is novel, the treatment is fundamentally the same as traditional filler injections. Although there is no needle being used, the skin is still being "pierced" by the jet of hyaluronic acid. As such, we believe these pens will follow the same or similar rules as injecting filler using traditional syringes. Therefore, the use of these devices is a medical treatment, so a good-faith exam must be performed before the procedure, and if the physician is not administering the treatment him- or herself, it must be properly delegated. Unfortunately for practices that would like to use unlicensed practitioners to use pen injectors for fillers, this takes the procedure out of the scopes of practice for aestheticians and most LVNs.
To learn about legal and business best practices to keep your med spa compliant and profitable, attend one of AmSpa's Medical Spa & Aesthetic Boot Camps and become the next med spa success story.
UPDATE [8/26/2019]: AmSpa has become aware that the Texas Medical Board (TMB) has issued at least one and possibly more compliance letters regarding Hyaluron Pens. We don't have all of the details on this issue, but it appears to have stemmed from health inspectors noticing a Hyaluron Pen at an aesthetician's station during a salon inspection.
In the article below, we noted that even though these pens do not use needles, their use is considered the practice of medicine, and these procedures need to be performed by appropriate persons under medical supervision. This TMB letter, at least for Texas, confirms that belief, and we see no reason other states would take a different view.
It is our understanding that Hyaluron Pens are being promoted through seminars and trainings; these trainings seem to be marketed primarily to aestheticians and cosmetologists. Remember, before you spend any money or time on any training, it is important to verify that you will be legally able to perform the procedure. (See here for more information.)
For legal updates and business best practices delivered straight to your inbox, subscribe to AmSpa's email newsletter. For more information on how AmSpa can help your practice operate legally and profitably, Contact Us online or call us at 312-981-0993.
Related Tags