Back to Main Blog
QP Extra: Q&A with David Prokupek of Ideal Image MedSpa
Posted By Mike Meyer, Friday, August 23, 2019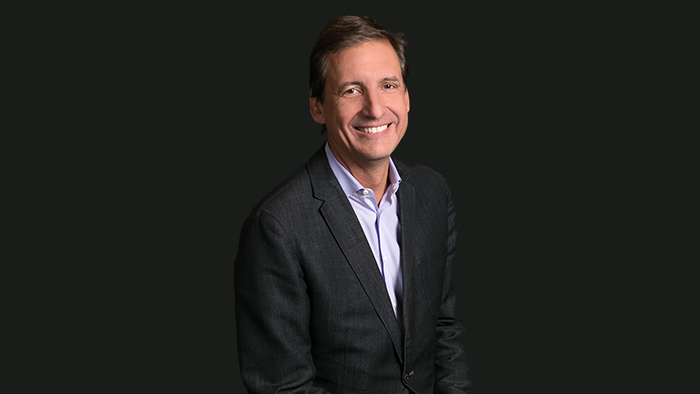 Prior to the economic downturn of 2008, medical aesthetic franchises were common; however, ever since the Great Recession, the industry has been dominated by independent practices. Today, large chains are beginning to re-emerge, led by Ideal Image MedSpa, a Tampa, Florida-based company that boasts 137 locations in the United States and Canada. AmSpa Content Writer/Editor Michael Meyer recently spoke with Ideal Image CEO David Prokupek about the company's ability to offer patients convenience and high-quality care.
Michael Meyer: How did you first get into the medical aesthetic business?
David Prokupek: I got into medical aesthetics in a couple of ways. My brother is a doctor out in Los Angeles, and he's a little bit in this business; I was helping him look at the category. And then I got a call from the L Catterton guys, our private equity firm, who I'd known for the last 15 years, and they told me about this great opportunity and investment that they had in Ideal Image. Over about a 60- to 90-day period, I looked at the business and finished out all the industry work, and here I am.
MM: What would you say is the most important factor to your success as a company?
DP: There are a number of factors to our success, but one of the main ones is that the leadership position that we hold in the industry gives us a tremendous amount of resources to really provide every client with a team of medical experts, and skin, face and body specialists. It's a unique position in the industry. A lot of people are very curious about how this noninvasive world works, so we're able to give them a counselor to help guide them through that and a medical professional, nurses and the like to do the treatments. That's been a big part of our secret sauce. Our consumers and clients really like the fact that we are a one-stop shop for everything—skin, face and body. We're doing a tremendous amount of injectables, laser hair removal and body-sculpting. And we're surprisingly affordable. Our average client is an average American, and we'e figured out through our scale how to make the services surprisingly affordable. That's added up to a lot of success for us.
MM: What makes your med spa different from others?
DP: I do think that our medically driven model is different. We are very much on trend about what's working and evaluating a lot of new services that are in the marketplace. And convenience has become an increasingly important part of our success. This last year, we've gone to same-day treatments for Botox and injectables, and almost half our business is happening that way right now. We're open late in the evening. And we've just put in all these 3-D skin Reveal cameras to really start to provide personalized analysis, especially around the face and skin. I think people really appreciate that personalized approach to the business.
MM: What is your most popular treatment? Which one brings in the most revenue?
DP: It's been changing. This past year, from a popularity perspective, Botox, facial fillers and injectables have become among the most popular things that we do. That business has been more than doubling this last year, and is really fueled by a broad interest from young women in their twenties to folks my vintage. There is a high, high level of interest amongst Americans as to what role injectables can play.
In terms of total revenue, our laser hair business still brings in the most money every year, but it's getting very balanced across body-contouring, injectables and laser hair at this point.
MM: What specific metrics do you use to determine success?
DP: As a leader of business of our size, I look at a balanced scorecard in terms of measuring our business. We spend a lot of time on consumer metrics, around net promoter score, satisfaction and ratings, as well as people's likelihood to recommend us. I look a lot at what our traffic looks like, from new clients to existing clients coming in and their purchase patterns with us. I think it's important for us to build a balanced approach to the business, so I'm really focused on the growth in the various modalities, including laser, hair, injectables, skin resurfacing and the like. The last thing is around our people, in terms of tenure and productivity and those kinds of metrics.
MM: What do you love most about aesthetics?
DP: I love that we really can help people look and feel their best naturally. People just feel good after they leave one of their clinics, and it's just a really uplifting industry to be in.
MM: What do you love most about being an entrepreneur?
DP: It really lets you create a platform to be transformational, to take risks and to try new things without a lot of constraints. That's really played to my skillset. I think, personally and professionally, it's very rewarding to be able to try those new things and be very creative. My style of being an entrepreneur has been to partner with private equity firms—in this case, L Catterton, the leading consumer private equity group. It helps me get the best consumer thinking and capital to be able to grow, and it's really energizing.
MM: What advice would you give to other med spa owners?
DP: I think it's really important, as an industry, that we really are transparent to what the client wants and needs regarding how our services work, and that we listen. I think it's really important that we focus on delivering results that are natural. And I think, personally, that focusing on the consumer, around convenience and service hours and services, is really something that's going to be important as the med spa category takes market share from other traditional places. I think if we focus broadly as an industry on those things, we're going to all do very well.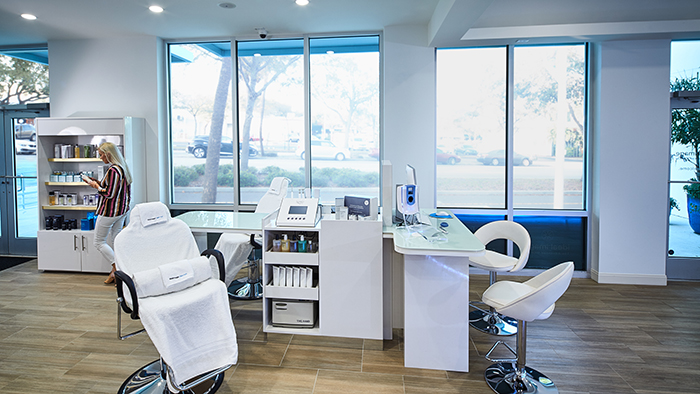 MM: What is the goal with the clinic design that you incorporate into your facilities?
DP: We're continually working on our design, but I think one of the most important aspects of our design is to be warm and to be welcoming. I think that's critical. But patients should also have a sense of privacy. More and more people are talking about the procedures they're having, but there's also still an innate sense of privacy, confidence and intimacy that people want to have. The design, both in the consultation rooms and the treatment rooms, needs to be set up well for that. I would also say location—we're trying to be more 'Main on Main' and in the flow of where our consumers live and work every day, versus being hidden away, and build the brand through visibility and convenience.
MM: What do you think is the benefit of your many locations? How does that affect your business?
DP: We have the benefit of having about 140 locations in a lot of states and in Canada. I think there are a couple of things that gets us. In terms of purchasing scale, we're almost everyone's biggest customer in the aesthetics business. It affords us a level of scale that we get to pass onto the consumer. One of the reasons I stepped into this role is that I really believe that building and having a brand that people see in the neighborhood around the United States inspires confidence. I think that gives us a lot of benefit to customers who start their treatments at one clinic and ultimately transfer to others along the way. I believe that as the leader with the locations, we have the ability to help set the standard for what a great business model from a consumer perspective and business model can look like, and that scale is going to bear fruit for us.
AmSpa members receive QP every quarter. Click here to learn how to become a member and make your med spa the next aesthetic success story.
Related Tags