Back to Main Blog
Building a Marketing Program
Posted By Mike Meyer, Wednesday, August 28, 2019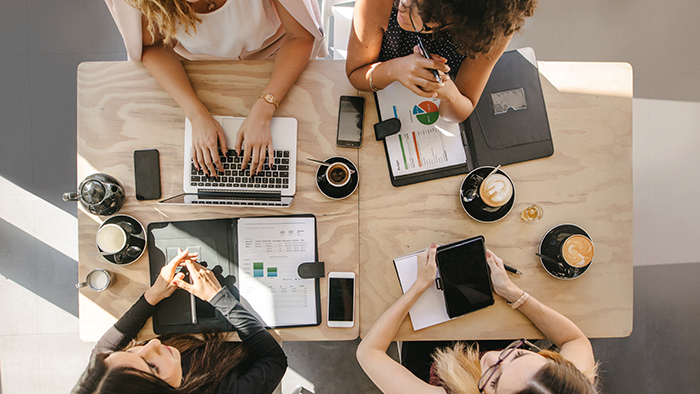 By Terri Ross, Terri Ross Consulting
As the number of new medical aesthetic offices is steadily increasing, it is essential that you build and sustain an effective marketing program. The goal of this program is simple and two-fold:
Attract new patients; and
Retain current patients.
To achieve this goal, you first need to establish your presence in the market. This can be achieved by branding your office, services and programs, and by creating and sustaining a successful marketing outreach plan. Both a strong physical presence and a successful media presence are critical components of this plan.
Once you have attracted the attention of a prospective patient, your job is to communicate your expertise. Because the front office staff often is a patient's first contact with the office, it is critical that members of your staff are knowledgeable and engaging. They inform potential patients of the technology, treatments and individualized programs your office offers. Click here to read about the LAER model I developed for training front office staff.
As you implement new marketing strategies, keep track of the numbers—find out how patients first heard about your office—which marketing materials worked—and why they return (e.g. state-of-the-art technology). Know your marketing return on investment (ROI) and incorporate the most successful strategies into your business plan moving forward.
Here are some ways you can build an effective marketing program in the medical aesthetic office world.
Define Your Target Population
The first step in building an effective marketing program is to define and characterize your target patient population. You don't necessarily want or need to attract everyone to your office—you only need to attract a certain population well. What type of clientele do you want to attract? What services are they looking for? You'll need to know where these patients live, what services they have access to and how regularly they will visit your office. Once you have defined this population, create your marketing program to target them. Find your patient niche and commit to it.
Establish Your Presence in the Market
Physical: The physical structure of your office—both the exterior and interior—helps to define your presence in the market. An ideal location, updated sign and well-groomed exterior will attract the interest of potential patients and keep current patients returning. The interior of the office is equally, if not more important. Invest in well-appointed furniture and d√©cor. The main waiting room and each treatment room should be clean, inviting and well-decorated. Offer pamphlets and relevant literature on the treatments you provide so patients are informed of your services in advance of their appointment. You also may want to offer refreshments and/or a hot beverage station to make patients feel more comfortable as they wait.
Media: The most successful medical aesthetic offices market themselves through a variety of media. Create brief and targeted marketing advertisements and publish them where your target patient population will see them. Consider local and regional magazines and newsletters. In the current day and age, it also is essential to create and maintain a positive presence on social media, whether through Facebook, Instagram or a similar avenue. Keep in mind that building your social media presence takes time. You won't see an immediate return on your investment, but with careful branding, engaging posts and consistency, you will build a successful, long-lasting presence.
Communicate Your Expertise
Communicating your expertise goes hand in hand with establishing your presence in the market. It's important to clearly communicate the services and treatments you offer, as well as how your office excels over the competition. Do you offer state-of-the-art technology? Individualized treatment plans? Top-notch staff? Market this to prospective patients. You can do this in a variety of ways, including quarterly newsletters, professional pamphlets, informational booths at conferences and more. You also can host informational sessions at your office annually or biannually. This gives you a chance to connect with your patients and present information about existing or new treatments or services in your office.
Targeted e-mails are key components of communicating your expertise. Make sure you have current and prospective patient emails, and send them personalized information monthly or quarterly. The key here is personalization, reach and frequency. You want to make your patients feel important. Send out any new information regarding technology and/or treatments they previously have received or expressed interest in.
Keep Track of the Numbers
There are several important numbers you need to know to track the progress of your marketing program. Know your marketing ROI—the projected and actual ROI for each marketing avenue (social media, e-mail promotions, informational sessions, etc.) and track them quarterly. You'll want to invest more money and/or personnel in the marketing programs that are working and find ways to improve the programs that aren't. It also is important to know your current patient conversion and patient retention rates. How many prospective patients come in for their first consultation appointment? How many current patients are satisfied with their experience and return? These rates are directly tied to the success of your marketing program.
Plan for the Future
Implement an informed and guided plan for the future. Assess the numbers and consider patient feedback. Have your patient conversion rates increased due to a positive, established social media platform? Do your patients give positive feedback—verbal or written—on quarterly newsletters and individualized emails? Make concrete goals for the future and implement strategies and procedures to get there. If your goal is to increase patient conversion by 50%, invest in training your front office staff and developing the right materials to educate prospective patients on the high-quality service and care you provide. This will lead to increased consultation and service appointments in the future, expanding your patient base and increasing the profitability and success of your office.
Click here to learn more about training with Terri Ross.
Terri Ross brings more than 20 years of sales and management experience to the field, having worked with leading-edge medical device companies such as Zeltiq, Medicis, EMD Serono, Merck Schering Plough and Indigo Medical, a surgical division of Johnson.
Ross' vast knowledge and experience as a sales director managing upwards of $20M in revenue and successful teams has allowed her to become a renowned plastic surgery management consultant helping aesthetic practices thrive.
To optimize revenues and business performance, Ross' practice management consulting services help physicians evaluate practice processes including, but not limited to, overall-operating efficiencies, staff skill assessment, customer service and operating efficiency strategies. The goal is to develop a comprehensive plan of action to improve productivity, quality, efficiency and return on investment.
Related Tags