Back to Main Blog
Women Leading the Way, Part 2: Lynn Heublein
Posted By Mike Meyer, Tuesday, November 10, 2020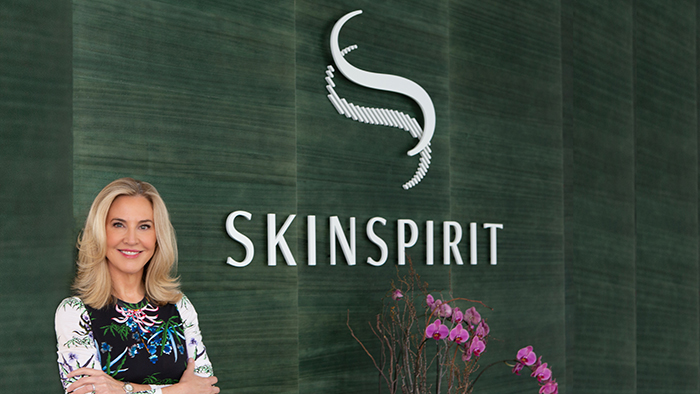 By Michael Meyer, Content Writer/Editor, American Med Spa Association
When one thinks of medical aesthetics, they often think of the women who receive treatments at medical spas—after all, women undergo approximately 87% of the minimally invasive cosmetic procedures administered in the United States, according to the American Med Spa Association's 2019 Medical Spa State of the Industry Report. But one of the aspects that sets medical aesthetics apart from other industries is that women are extremely prevalent throughout the industry on the corporate and business side, as well. Women administer treatments, own practices, run advocacy groups and even oversee the companies that provide medical supplies to the practices. The women of the industry help create a level of empathy and understanding with their predominantly female patients that results in meaningful experiences for all involved.
In these profiles, you'll meet some of the most accomplished women who have helped shape the medical aesthetic industry, from famed injector Julie Horne, RN, to medical industry titans Alisa Lask and Carrie Strom, to Nicole Chiaramonte and Lynn Heublein, who have created medical aesthetic empires, to Cathy Christensen, COO of AmSpa, whose tireless work on behalf of medical spa owners helps make the industry safer and more successful.
These amazing women are helping to make medical aesthetics the runaway success it is, and they're not alone. This issue is dedicated to the countless women who embody the quote to the right—you make the world go around, even though you're likely not appreciated enough for it.
Lynn Heublein: Finding the Love
In the early 2000s, medical aesthetics had not yet coalesced into something that could be viewed as an "industry." Many outlets would offer a service or two, but practices that could offer a wide variety of medical aesthetic treatments, like medical spas often do today, were not yet common. That's where Lynn Heublein saw an opportunity to innovate, and in helping to create SkinSpirit, a chain of medical spas that offers a comprehensive array of medical aesthetic treatments, she helped shape the industry as we know it today.
Heublein doesn't come from a medical background—she graduated from the University of Washington with a degree in civil engineering and earned her MBA from Stanford University. She spent much of the 1990s working with video game companies and tech startups, but as the new millennium dawned, she found herself seeking a different career path—one that could help change people's lives for the better.
"I realized I was looking for something more personally inspiring and meaningful, and medical aesthetics had that draw for me," Heublein says. "I left other avenues behind to lean into something that I was personally more interested in."
Together with M. Dean Vistnes, MD, Heublein founded SkinSpirit in 2002, and company's first location opened in 2003 in Palo Alto, California. After finding their footing and establishing SkinSpirit as a successful endeavor, Heublein and Vistnes opened a second location in 2008, and the company only grew from there—today, there are 16 SkinSpirit locations in California, Texas, Utah and Washington.
After spending 17 years in the industry, helping to pioneer the modern medical spa and spreading her vision of exceptional aesthetic care throughout the U.S., Heublein continues to relish what she does.
"I love that this is an innovation-driven category with science and technology at its core," she says. "I find the content is so mentally stimulating, and I enjoy being able to continually learn and grow in this field. I also love that we bring technology to our clients in a way that integrates with their lives in a truly meaningful way. Being a benefit to our clients is at the heart of everything we do at SkinSpirit. And, of course, I love that we're in a category that lends itself to helping build careers for all the great women who work for SkinSpirit."
To that end, Heublein maintains open communication with both the employees of SkinSpirit and those outside the company.
"I am very open to giving advice and counsel to other medical spa owners, many of whom are women," Heublein says. "My door has always been open, and I believe we all benefit when we come together. The biggest impact I have on other women is in the promotion and advancement of women within our company, which has a high percentage of women in leadership. And, for our practitioners, many of whom are recognized as leaders in the country, I fully support their training and continued career advancement."
Heublein's unusual path to a role of leadership in medical aesthetics proves that there's no one right way to success in a person's life and career, and she advises others to take the time to find their true calling—it might not be as apparent as it seems when they are young.
"For someone just starting out, I would advise you to assess your own strengths and find your personal passions so the work you do will always challenge and inspire you in a positive way," Heublein says. "I also think it's critical to find mentors and jobs early on where you can learn the most. My first job was with Proctor and Gamble, and it set the tone for my career. For women interested in medical aesthetics, I would say it can be harder than it looks. To do it well and do it consistently is difficult. Be prepared to face challenges and be careful to find your unique value proposition."
AmSpa members receive QP every quarter. Click here to learn how to become a member and make your med spa the next aesthetic success story.
Related Tags
Subscribe to Our Email List
Medical spa news, blogs and updates sent directly to your inbox.