Back to Main Blog
Women Leading the Way, Part 1: Nicole Chiaramonte
Posted By Mike Meyer, Friday, November 6, 2020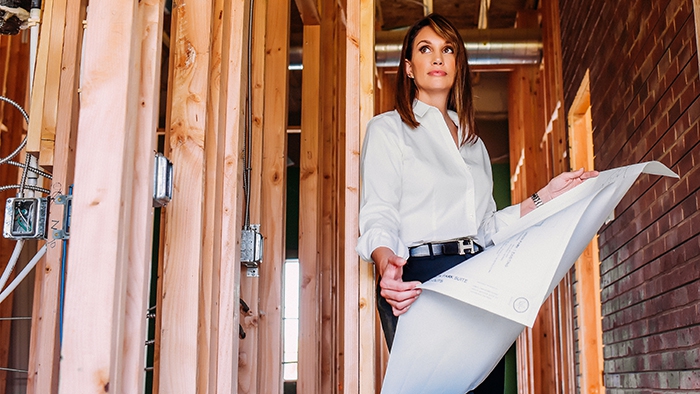 By Michael Meyer, Content Writer/Editor, American Med Spa Association

When one thinks of medical aesthetics, they often think of the women who receive treatments at medical spas—after all, women undergo approximately 87% of the minimally invasive cosmetic procedures administered in the United States, according to the American Med Spa Association's 2019 Medical Spa State of the Industry Report. But one of the aspects that sets medical aesthetics apart from other industries is that women are extremely prevalent throughout the industry on the corporate and business side, as well. Women administer treatments, own practices, run advocacy groups and even oversee the companies that provide medical supplies to the practices. The women of the industry help create a level of empathy and understanding with their predominantly female patients that results in meaningful experiences for all involved.
In these profiles, you'll meet some of the most accomplished women who have helped shape the medical aesthetic industry, from famed injector Julie Horne, RN, to medical industry titans Alisa Lask and Carrie Strom, to Nicole Chiaramonte and Lynn Heublein, who have created medical aesthetic empires, to Cathy Christensen, COO of AmSpa, whose tireless work on behalf of medical spa owners helps make the industry safer and more successful.
These amazing women are helping to make medical aesthetics the runaway success it is, and they're not alone. This issue is dedicated to the countless women who embody the quote to the right—you make the world go around, even though you're likely not appreciated enough for it.
Nicole Chiaramonte: Building a Better Industry
Nicole Chiaramonte isn't a doctor, an injector or even an aesthetician. However, her contribution to medical aesthetics is just as vital: She's an entrepreneur, and with more than a dozen medical spas in her portfolio, she's helping to shape the industry.
Chiaramonte helped to create her first medical spa, Synergy MedAesthetics in Kennewick, Washington, in 2013, after moving to the area and finding a lack of medical aesthetic options.
"I had been used to receiving quality treatments in hubs like Beverly Hills, New York City, Seattle and Milan, and there was nothing similar to that standard of care in this new, semi-rural area I called home," Chiaramonte says. "It was apparent other women would appreciate a similar level of service."
After a few years running Synergy, Chiaramonte began attending medical aesthetic conferences and realized that the way she'd been running Synergy was unconventional when compared to other medical spas.
"My background is in business start-ups and management, and having no pre-conceived notions of the industry was a benefit in many ways," Chiaramonte says. "I made it up as I went along, constantly assessing and trying to improve the numbers, without compromising patient care or employee compensation. Looking back, there was some 're-creating the wheel,' but I questioned everything; constantly adjusting and pivoting based upon patient and financial report feedback. I inadvertently stumbled on what I call my 'special sauce' to medical spa management."
Since then, she's partnered with several other medical professionals to spread her successful formula to other practices throughout the country.
"It is the hardest and most rewarding work I have done," Chiaramonte says. "Patients love the services, partners are continually surprised by our profitability, my employees work to a level of compensation and workplace satisfaction that far outpaces their traditional medical compensations, and the profits of these efforts have allowed me to contribute to individuals, causes and communities beyond my wildest dreams."
Chiaramonte feels that being a woman has only helped contribute to the success that she's experiencing in medical aesthetics.
"Measuring, responding to and balancing the tangibles of business finance with the intangibles of relationships has been the key to any success attributed to me," she says. "Have I been misunderstood and underestimated? Constantly. Daily. But I made the choice a long time ago to not give any notice to sexism, perceived or otherwise, because you will always find what you are looking for—I look for synergies, win-win situations and infinite mindsets."
Since she entered medical aesthetics, Chiaramonte has seen it change from one where medical spas were fiercely protective of their territories to one where her type of mindset is gradually becoming embraced.
"A conscious effort by many of us to reach out to geographically competitive practices and other MSO and practice owners to promote 'community over competition' has transformed the higher levels of aesthetic practices," she says. "I hope this philosophy continues to trickle down throughout the industry and its new players."
Chiaramonte doesn't just talk the talk when it comes to inclusiveness. For years, she has been helping women throughout the industry who ask her how to better run their business, and the results have been extremely exciting.
"A few years ago, I started responding to emails from other women in the industry, and those who wanted to enter aesthetics but did not know how," Chiaramonte says. "Doing so has created this beautiful tribe of women in aesthetics who I now call friends. The feedback and results of sharing what I know has been lovely. As a result of these calls and correspondence, I can point to practices that are now profitable for the first time, providers who legally opened their own locations or changed their illegally structured entities to compliant practices, and struggling practices who took a little free advice and now have profitable practices with happy employees. It has been as much a blessing for me as it has for anyone I helped."
AmSpa members receive QP every quarter. Click here to learn how to become a member and make your med spa the next aesthetic success story.
Related Tags