Back to All News
Dermalogica® Announces New Division, dermalogicaMD®
Posted By American Med Spa Association, Monday, March 23, 2015
Dermalogica® announces the launch of dermalogicaMD®, a new division of the number one professional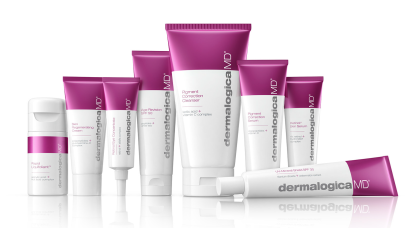 skin care brand, developed specifically with the needs of physicians and their patients in mind. Pioneering an innovative new business model as well as clinically-proven, elegantly-formulated products designed to restore skin to its optimal health and appearance, dermalogicaMD® debuts March 21-23, 2015 at the American Academy of Dermatology Conference at Moscone Center in San Francisco.
Established in response to the number of doctors who have requested an exclusive line geared specifically towards skin aging and after-care, dermalogicaMD® will be available only through qualified dermatologists, plastic surgeons, medi-spas, and other selected medical professionals. It will be the first brand in the medical space to be exclusively non-inventory, direct-to-patient, and allow doctors to earn profits throughout all reorders – whether patients return to the office or place their order online from home. Doctors and offices will not be required to carry inventory; physicians will register their patients online via their portal, and products will be shipped directly from Dermalogica® to the patient for delivery. By keeping the sales channel exclusive to medical practices and eliminating inventory hassles, dermalogicaMD® believes this unique business model will encourage patient loyalty to the practice and protect against online diversion. Product samples and an after-care dermal recovery kit will be available for doctors to give to patients directly after their treatment or procedure.
The scientifically–advanced product portfolio was developed to correct and treat the multiple signs of skin aging, as well as support healthy skin before, during and after a medical procedure. Eight new products address the visible signs of aging including dehydration, fine lines and wrinkles, crow's feet, hyperpigmentation, and loss of tone, texture and firmness.
•
Pigment Correction Cleanser – Exfoliating wash with Lactic Acid, Vitamin C, and Phytic Acid helps brighten skin tone and improve texture
•
Rapid LiquifoliantTM – Daily exfoliant with Salicylic Acid and a Fruit Acid Coplex rapidly removes dull skin cells
•
Pigment Correction Serum – Clinically-proven, potent formula draws on an Oligopeptide blend, stabilized Vitamin C, and Phytic Acid target cellular discoloration
•
Retinol+ Skin Serum – Clinically-proven, high-potency treatment with encapsulated Retinol, anti-aging peptides, and stabilized Vitamin C combats multiple signs of accelerated skin aging
•
Retinol Eye Concentrate – Clinically-proven formula with encapsulated Retinol, peptides, Vitamin C, Niacinamide, Caffeine, and Vitamin E helps visibly diminish wrinkles and improve elasticity and radiance
•
Skin Regenerating Cream - Concentrated treatment with Glucosamine-Vitamin C complex, Vitamin E, and peptides improve skin texture
•
Age Revision SPF 50 – Daytime moisturizer with white-tea polyphenols, skin-firming peptides, Avobenzone, and Octinoxate offers powerful UV protection
•
UV-Mineral Shield SPF 30 – Moisturizer with Zinc Oxide and Micronized Titanium Dioxide offers potent UV protection for sensitized or reactive skin
Two kits are also included in the line:
•
Age Correction System – A great introduction to any dermalogicaMD® regimen, this kit includes four retail sizes of Pigment Correction Cleanser, Age Revision SPF 50, Skin Regenerating Cream, and Retinol+ Skin Serum
•
Dermal Recovery AfterCare – Designed to be offered complimentary to patients to help skin recover from procedures such as microdermabrasion, chemical peels, and laser treatments. Offers a seven-day supply of Dermal Recovery Cleanser, Critical Moisture Repair, UV-Mineral Shield SPF 30, and Skin Protective Barrier.
Clinical studies were conducted by AMA Labs New York; summaries may be provided upon request.
About Dermalogica®:
Dermalogica® revolutionized the skin care industry when it emerged into the marketplace in 1986 with innovative formulations, which excluded common irritants, including SD alcohol, lanolin, mineral oil and artificial colors and fragrances. Jane Wurwand developed the products to better support the advanced curriculum she had developed a few years earlier for The International Dermal Institute, which she also founded. Wurwand led the company's growth from an idea to the world's most-requested professional skin care brand.
Dermalogica® today is sold in more than 80 countries worldwide. Dermalogica® products are available in select skin treatment centers on the recommendation of a qualified professional skin therapist in addition to the brand's concept spaces located around the world and online at Dermalogica.com. Dermalogica® is made in the USA, with its global operations based in Carson, just south of Los Angeles. To learn more about Dermalogica®, please visit
www.dermalogica.com
.