Back to Main Blog
Building Customer Loyalty Through Promotional Financing
Posted By Mike Meyer, Thursday, September 26, 2019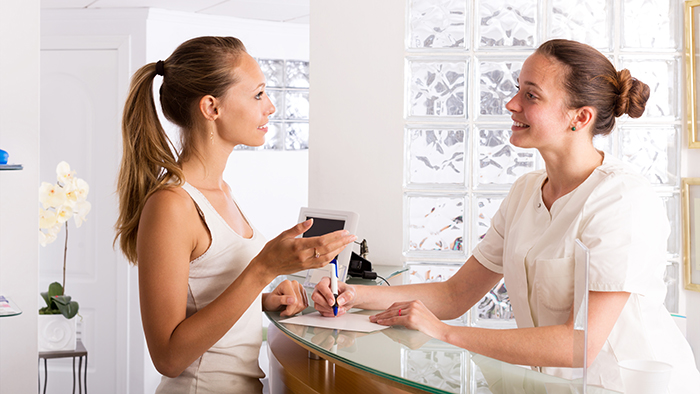 By Karen Zupko, on behalf of CareCredit
Cultivating loyalty with existing clients is less expensive and more effective than constantly trying to bring in new customers. Existing clients already have relationships with you. Nurturing them to become loyal followers can turn that $2,000 they spent on CoolSculpting and peels this year into $10,000 or more over five years. Plus, loyal clients refer their friends, who will add even more revenue to the bottom line. All told, the lifetime value of a loyal client can be tens of thousands of dollars or more.
Here are three ways to keep your spa on the minds of current clients, inspire them to schedule additional treatments and build loyal relationships that last a lifetime.
Reactivate clients you haven't seen in the last 12 months. Depending on your relationship with them, call, text or email with a special "We want you back!" promotion. Perhaps that's a limited-time discount on the last service they received or a special rate on a "day of beauty" package. It may be a limited-time offer for scheduling one of your new oxygen treatments. When you reach out, let your clients know that you offer financing options that can be used to pay for all these services. If you accept CareCredit as a payment option, include the promotional financing options that are accepted at your practice, and include your custom apply link in emails or text messages to those who may not already have the CareCredit credit card.*
Contact those who didn't book a treatment due to "cost concerns." Start by generating the unconverted quote report from the last six months. If your staff members are taking good notes, you'll quickly zero in on those who didn't schedule because of cost. Send them a personalized email or note with limited-time special pricing on the service they had considered. If you prefer not to offer special pricing, remind them of the budget-friendly ways they can pay with CareCredit promotional financing options—including no interest if paid in full during the promotional period.**
Reward your top 25 clients on the "lifetime value" report. Generate this report from your spa management software and create a very special promotion for this VIP group. For example, mail them handwritten invitations to a posh private dinner event with a "celebrity" speaker, such as a local fashion designer. In the goodie bag, include a special offer for one of your high-end services and information on ways to pay for this service, including promotional financing options such as CareCredit. Make sure to allow each of your top 25 to invite a friend.
To learn more about CareCredit, click here. AmSpa Members receive 20% off promotional financing merchant fees on purchases of more than $200.
These patient financing tips have been provided by Karen Zupko, on behalf of CareCredit. Zupko is president of Karen Zupko & Associates, Inc. She has been advising aesthetic practices about marketing and management for more than 30 years.
* Subject to approval.
** Subject to approval. Minimum monthly payments required.
Related Tags
Subscribe to Our Email List
Medical spa news, blogs and updates sent directly to your inbox.