Back to Main Blog
Can I Open a Mobile Medical Spa?
Posted By Mike Meyer, Wednesday, January 13, 2021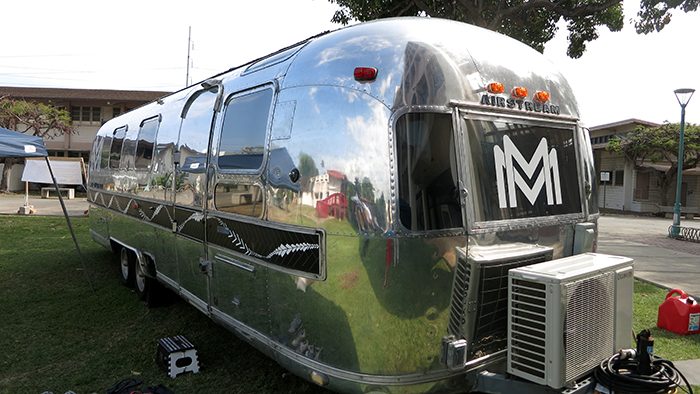 By Patrick O'Brien, JD, Legal Coordinator, American Med Spa Association
As we enter a new year, the worst of the coronavirus pandemic will hopefully soon fade due to vaccines and people taking appropriate precautions. We must wonder, as life presumably returns to "normal"—what habits and preferences have changed? Without a doubt, people have grown accustomed to the convenience of being able to have groceries, food and practically everything else brought directly to their door. Can medical spas and aesthetic practices capitalize on this trend? In what has become something of an ongoing series, we have discussed issues and concerns practitioners may want to consider when offering concierge or "drive-thru" services. Today, we will look at some issues you may encounter when opening a mobile medical spa—a medical spa based inside of a van, RV or trailer that is converted into a treatment space.
As we'e said in the past, most states don't explicitly dictate where medical services must be rendered; however, there are some that do. These states suggest that safe and effective medical treatments can only be provided in certain locations or if specific elements are present. These restrictions tend to be based on the type of procedure being performed. For example, Oregon considers the use of lasers that penetrate the skin and cosmetic filler and toxin injections to be types of office-based surgery. Oregon classifies office-based surgeries based on their risk and the levels of anesthesia that are typically needed; these classifications range from level 1 to level 3. Other states, such as Florida, share this classification system for office surgeries in general; however, Oregon is different in that it specifically includes cosmetic injections and laser procedures in its definition of office-based surgery. Since these cosmetic procedures are usually performed using topical or local anesthesia, they likely will fall under the lowest risk for minor surgical procedures—"level 1." The level 1 requirements are relatively straightforward and easy to meet; they include having basic life support (BLS) certification and a requirement to take continuing medical education (CME) courses on the treatments performed and the use of the anesthetics employed.
These requirements, while important practice considerations, do not really matter for the purposes of this article. They can be met at any practice location. What does matter, however, is that all office-based surgeries must be performed in a "facility" or "office." The state's definition of "office" is, "...a location, other than a hospital or ambulatory surgical center, at which medical or surgical services are rendered." This is somewhat vague, but it does probably rule out certain places, such as a person's home or vehicle. However, the question of whether a properly outfitted trailer or van can serve as an office is less clear. Does the requirement for a "location" rule out a movable office with no fixed address? As a practical matter, medical services can certainly be safely performed in mobile medical offices, but it is unknown at this time how the Oregon Medical Board would view them.
Similarly, Nevada restricts the locations where cosmetic injections can be performed. The permitted locations in Nevada are more precisely defined than in Oregon, but there is still some ambiguity in a few areas. Much like in Oregon, injections can be performed both at medical facilities or at offices of physicians or other authorized practitioners. Again, "office" is not strictly defined, so it is unknown if a traditional building is required or if a van or trailer would meet that definition. Fortunately, though, "medical facilities" are defined in the statute. They include a variety of common locations, such as hospitals, rural clinics and ambulatory surgical centers. Additionally, they also include something that is referred to as a "mobile unit"—a motor vehicle that has been outfitted to provide the same medical services as one of the other defined "medical facilities." This specifically does not include licensed ambulances or vehicles operated by accredited medical facilities or funded by the federal Health Center Program. While there are doubtless many more details and requirements to address, it appears that a "mobile unit" may be a viable path to a mobile medical spa in Nevada.
Obviously, when you are opening a new practice—whether it is in a traditional office, an in-home concierge service or a mobile treatment room—there are a huge number of issues to consider: advertising, equipment selection, pricing, efficient scheduling, record maintenance, insurance, costs and benefits of location, staffing, etc. If you wish to employ a mobile medical spa, you should also find out if your state allows mobile medical practices in the first place. Knowing if it is even possible can certainly help you before you invest too much time and energy in spec'ing out a Winnebago.
Related Tags
Subscribe to Our Email List
Medical spa news, blogs and updates sent directly to your inbox.