Back to Main Blog
Doctors Without Clinics: The Overnight Rise of Telemedicine to Combat COVID-19
Posted By Mike Meyer, Wednesday, March 25, 2020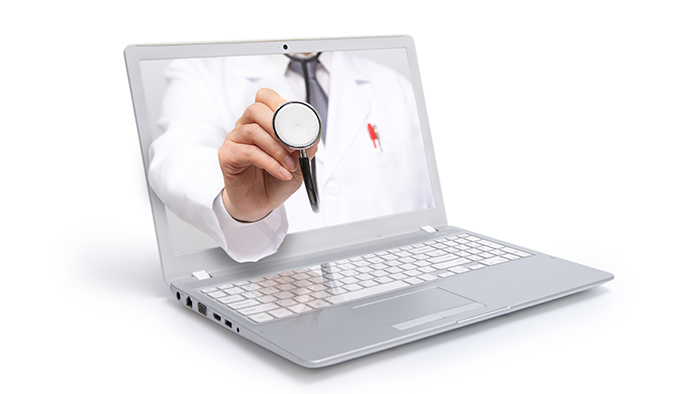 By Bradford E. Adatto, Partner, ByrdAdatto
Many of you are familiar with the organization Doctors Without Borders, but very few would have ever thought of a day when doctors could no longer work in their office clinics. How do you continue to treat patients when the federal, state and local government is banning elective medicine? Many of our clients are shifting overnight to doing medical consults exclusively via telemedicine as a means to continue to treat their patients without direct contact. Countless clinics, however, have not implemented guidelines on how to implement this strategy. A good policy needs to protect the patient's privacy, abide by the state's telemedicine rules on the proper standard of care and comply with the prescription laws with regard to controlled substances.
The federal and state governments are passing laws and issuing exceptions to many of these rules faster than we can write about it. Those medical clinics wishing to stay open using telemedicine need to understand the new normal.
Last week, the U.S. Office for Civil Rights (OCR), a part of the Department of Health and Human Services, issued new Notification of Enforcement Discretion for telehealth during the COVID-19. The statement basically allows providers to use less-than-perfect solutions under the security standards, including "any non-public facing remote communication product that is available to communicate with patients." Providers who want to use these platforms can use them as long as the provider advises patient of the risks and the patient agrees to them, and the provider has taken reasonable steps to protect the patient's privacy; this can include finding a secure location and setting the security level in the "telemedicine" software to the highest encryption and security level. As such, medical providers can work from home or another remote location via Zoom, Skype, FaceTime and other apps approved by this OCR notice and still render medical decisions for patients in less-than-perfect encryption standards. To be clear, the OCR only wants you to use apps that provide HIPAA-compliant video communication products, provided the vendor will enter into a business associate agreement. Facebook Live, Twitch, TikTok and similar video communication applications are public-facing, and as such would not be compliant.
Finally, the restrictions on rendering telemedicine across state lines also have been temporarily waived by the federal government and many state authorities. Please check with your local medical boards on what restrictions still apply.
AmSpa members receive a complimentary 20-minute Introductory Compliance Assessment with a ByrdAdatto attorney. Click here to learn how to join AmSpa today!
Bradford E. Adatto is a partner at ByrdAdatto, a national business and health care boutique law firm with offices in Dallas and Chicago. His background is in regulatory, transactional and securities law. Having worked in health care law his entire career, he has an in-depth knowledge of the "dos and don'ts" of this heavily regulated industry. Brad has worked with physicians, physician groups, and other medical service providers in developing ambulatory surgical centers, in-office and freestanding ancillary service facilities, and other medical joint ventures. He regularly counsels clients with respect to federal and state health care regulations that impact investments, transactions and contract terms, including Medicare fraud and abuse, antitrust, anti-kickback, anti-referral, and private securities laws. Adatto has been recognized as Top Rated Lawyer by the Dallas Morning News (2016) and a Best Lawyer in Dallas in health care by D Magazine (2016 & 2018-2019), selected as a Best Lawyer in America in health care (2017-2019), and was recently named a Best Lawyer in Texas (2019) and Texas Super Lawyer, published by Thompson Reuters (2019).
Related Tags