Back to Main Blog
Florida Office Surgery Reforms Pass House and Senate
Posted By Mike Meyer, Thursday, May 9, 2019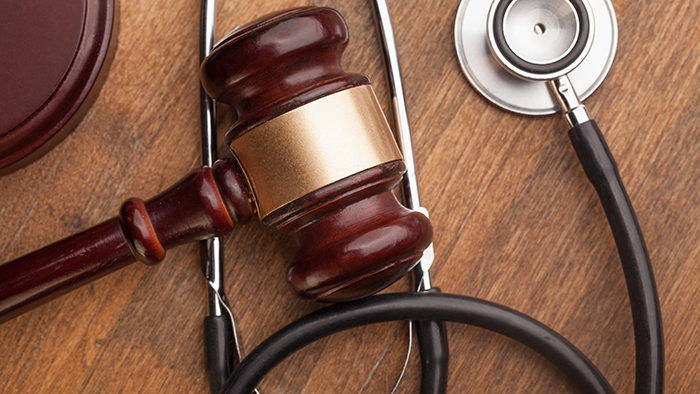 By Alex R. Thiersch, JD, CEO of the American Med Spa Association (AmSpa)
A recent news article features shocking reports of patient injury and death at dishonest Florida plastic surgery clinics. These stories are heartbreaking to read. They include young children losing their mother, mothers losing their daughters, and people forced to live with pain and disfigurement because of complications from improperly performed procedures. The article calls out several clinics as being repeat offenders. To be sure, the vast majority of surgery clinics are run safely and ethically, but the clinics mentioned in the article are egregious examples of a malfunctioning oversight system.
Over the past two decades, Florida has become a mecca for plastic surgery, and many procedures there are performed in office settings outside of licensed hospitals or ambulatory surgery centers. To monitor and regulate these offices, Florida requires that all physicians register the offices where they perform complex procedures.
The current Florida office surgery registration rules divide procedures into three levels, based on their invasiveness and the type of anesthesia used. Level I procedures have a low risk of complication and require only local or topical anesthesia; these are procedures such as minor excisions of skin tissues or liposuction of less than 4,000 ccs of supernatant fat. Level II procedures use medication that can require conscious sedation and can include deeper tissue biopsies and hernia repair. Level III procedures require general anesthesia or greater sedation than Level II procedures.
Florida requires that all physicians register the offices where they perform Level II procedures that last longer than five minutes or any Level III procedure. Registered offices must undergo an annual scheduled inspection, meet certain standards, and report adverse incidents to the Department of Health within 15 days.
While current rules provide for some oversight of these offices, the enforcement mechanisms can be slow to implement and take effect, as evidenced by the linked article. In response to these gaps, lawmakers have introduced legislation that is designed to strengthen the process. The bills, known as House Bill 933 (HB 933) and Senate Bill 732 (SB 732), would expand the registration requirement to more offices and provide stiffer penalties and stronger enforcement for violations. In their current forms, both bills would require offices to register if they perform any Level II or III procedures, or if they perform liposuction of more than 1,000 ccs of supernatant fat, which is broader than the current rules. Additionally, the bills would allow the board to suspend or revoke an office's registration or a licensee's ability to operate, as well as impose penalties if they are discovered to not be in compliance with regulations. Legislators hope that this will give the board the tools to crack down on the types of unsafe operations described in the article and to prevent unsafe owners or physicians from switching offices to avoid detection.
Past efforts to increase regulation and enforcement for these types of clinics have failed to gain passage, typically getting stuck in committee. However, this year's efforts appear to have been successful. SB 732 has received favorable votes from each committee and just last week passed the full vote of the Senate, from there it headed to the House. On May 1st, SB 732 unanimously passed the House vote. Now SB 732 heads to the governor's desk for signature. Once signed, the provisions of SB 732 become effective January 1, 2020.
As is often the case with legislation like this, the burden and costs of compliance will fall most heavily on offices that already are safe and well run—they will need to update their policies and procedures and come into compliance with the new rules. If you believe your practice may be affected by these new rules or have questions about staying in compliance, contact AmSpa or ByrdAdatto.
Related Tags
Subscribe to Our Email List
Medical spa news, blogs and updates sent directly to your inbox.