Back to Main Blog
How Environ Skin Care is Dominating the Medical Spa and Aesthetics Industry
Posted By Aly Boeckh, Saturday, October 14, 2017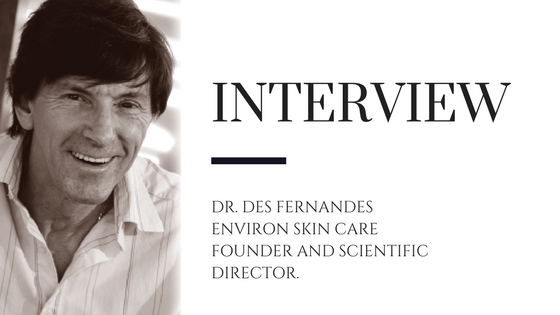 By: Aly Boeckh, Marketing and Sales Coordinator for the American Med Spa Association
The Medical Spa Industry is growing so rapidly, nearly $4 billion in sales in the 4,200 locations in the U.S., and it's becoming an extremely competitive market for skin care products to stand out, dominate, and sell within a medical spa space.
With so many consumers uneducated on key ingredients and medical spa professionals lacking the sales talk techniques to engage consumers, most medical spas don't see the profit value in selling retail.
But because we know the top med spas in the nation are making a killing off their retail sales, we're letting you in on the secrets to retail success - and that's exactly what led us to Dr. Des Fernandes, Environ Skin Care Founder and Scientific Director.

Fernandes is the pioneer and globally recognized expert in vitamin A skin care, Cosmetic and Medical Needling, Cool Peel Technology and state-of-the-art skin care ingredients and formulations.
As expected, Fernandes is as intelligent as they come - and built Environ Skin Care out of the very desire that every physician who's ever struggled with the question of what skincare line you should be using can relate to.
Why Environ Skin Care was Born out of Necessity:
"Medical Spas are moving away from the simple visit once a year to actually trying to put people on the road to good skincare. I think we now open the opportunity for them to make substantial differences to skin, to make skin healthy, instead of just being pampered."

"In a medical spa, this is their natural type of function. The most interesting thing is the return business. We'e got the big spas like Canyon Ranch, which is not a medical spa but it's becoming a medical type of spa as well, that is opening up a tremendous future for medical spas to start doing work with patients that get hooked on the beautiful skin."
Discovering the Secret to Vitamin A in High Doses:
"As we're sitting here and as the sun is coming through the windows, UVA comes through, so I'm getting a bit of UVA that's destroying my vitamin A on my skin and it will destroy the Vitamin A quite significantly."
"You know the photograph that they typically show of the truck driver that's terribly damaged on the left side? That is photo-damage. But nobody takes you to that next step...What went wrong from the photo damage? What happened when the sunlight came into the skin? It damaged his vitamin A. When you see wrinkled skin or pigmented damage thick skin, you're seeing vitamin A deficiency."

"Progressively, when we're young we have excellent levels of vitamin A in our skin, because we have excellent receptors on the skin surface, but with time as we expose ourselves to sunlight just through the window, we get those damaging rays."

"As we get older we lose our vitamin A receptors core cells. Now you don't notice it, and you don't know that you have vitamin A deficiency. But as you get older, you start to see that your smoother skin is now on the bottom, which is generally not receiving the sunlight. That's the crime of vitamin A deficiency that we suffer from."
How Vitamin A Reverses Signs of Aging:
"First, we have to make the cells able to use the normal amount of vitamin A, but the cells can't use the normal amount of vitamin A."
"Say a blonde person like you, give them vitamin A and they'll say 'This is dry, it makes my skin pink, acne spots, this stuff is terrible' and it's just because you don't have the receptors from subtle damage to the skin that we are totally unaware of. It takes a bit of time for us to adapt to the skin to take in normal doses of vitamin A."
"That's why I created the step up system. For some people, even the step up system is too drastic for them and they start with vitamin A once a week. Then I advise these people to eat vitamin A, because when you take it by mouth you will build up more vitamin A in the skin cells as well."
Complimenting Cosmetic Treatments
"That is why I created it. When I started a private practice I was very lucky. Rapidly, I became very busy doing lots of facelifts, and what I realized is that if you'e got bad skin and very wrinkled skin, I can do a facelift at my upmost best, but you don't look young enough. You don't look really young."

"One of the things that you sometimes see is somebody looking very old, very tired, but they look odd. They look odd because they have old skin and a tight young face but it doesn't look young. We'e all seen that as we walk down the street and so on, and when I was in Canyon Ranch I saw a few examples of that."

"What I realized in the early 80s, is if I wanted to get good results, I had to do this. That's why I made the initial product. Only for my patients. Then I suggested to a number of my colleagues that they too should buy these products for their patients, and they just thought I was crazy!"

"But the main reason was for medical reasons. Then as a plastic surgeon in South Africa, we treat a lot of skin cancer cases. When patients come in with skin cancer again and again, 2 to 3 times a year, we feel that we have to do something here. As I got more people to use vitamin A on their skin, I started noticing that they were coming in for check ups. People that were operated on 3 times a year, were now coming in for a check up annually and they didn't have the skin cancer. Then I realized that actually this cosmetic level of vitamin A was managing to reduce the risk of skin cancer."
The Medical Spa Landscape in South Africa:
"In my own practice we don't sell any cosmetic products. You have to have very separate esthetician offices, and that is pretty true for United Kingdom and most of Europe. There are very few medical spas. You must not forget that lucky for South Africa, an esthetician goes to study 2-3 years at a college before they come in."
"For example, if you go to Ireland they have to go to a university to get a degree before they can become a skin care therapist. So there is a vast difference. In America, true esthetic work is a relatively new concept. Estheticians here are being trained with 300 hours to do things and the equivalent person in Europe and Australia, are going for more or less university courses."

"I think the American model of the medical spa will come. But it's not there now. Not significantly. It's beginning, it's in its early phases."
To learn more about Dr. Des Fernandes, please visit his page here.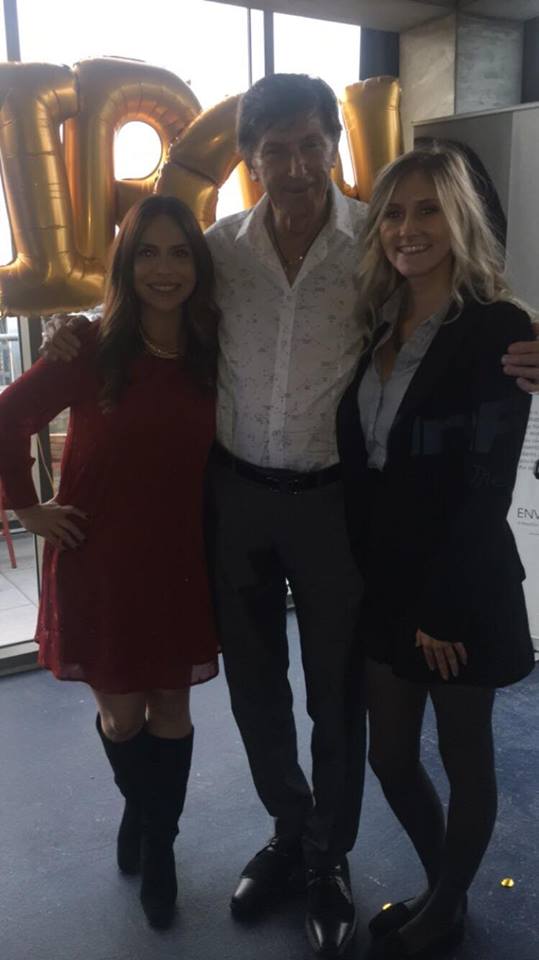 Related Tags
Subscribe to Our Email List
Medical spa news, blogs and updates sent directly to your inbox.