Back to Main Blog
How to Add a New Service to Your Medical Spa
Posted By Madilyn Moeller, Tuesday, March 8, 2022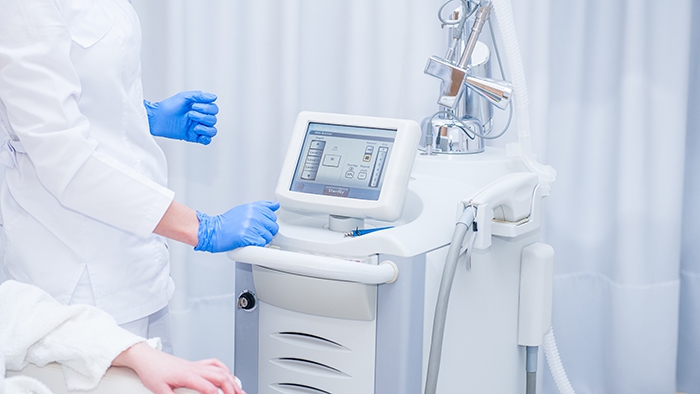 By Madilyn Moeller, Editorial Assistant, American Med Spa Association

Medical spa owners and practitioners know that medical aesthetics is an industry that constantly adapts and adopts new treatments. Your client base is always asking about the newest aesthetic solutions, even if these solutions are only available in a limited release or not yet available in your part of the country.

But medical spas don't just have to appraise the latest products to hit the market. Time-tested devices and treatments that your business has not added yet, for any number of reasons, can benefit your medical spa. When you are ready to add a new service, carefully consider the decision: Pay attention to the performance of your current offerings and the needs of your market.

1. Evaluate Your Current Offerings

Consider the following questions about your existing devices and treatments:

What does each device bring to your practice?

Do your devices/treatments work well?

Are your devices/treatments profitable?

Do your devices perform consistently?

Does your team like them?

Speak with your staff about which devices they like or find most valuable. Devices and treatments that have proven successful may guide you to new opportunities.

If you have been in business for a year or more, you should be aware of which treatments are in demand and make money for your medical spa. You can use your knowledge of what has been going well to evaluate the risk of investing in devices and consumables and to see which areas you might want to expand in (injectables, lasers, body contouring, non-invasive skin tightening, skincare, etc.).

2. Review Your Revenue

Which devices are providing the greatest revenue per hour? There are a few metrics you need to keep in mind when you gauge how profitable a treatment or device is for your medical spa.

Calculate revenue per hour by dividing the total sales by the monthly operator hours. Your profit by service type is the revenue minus the cost of goods or consumables. You want the profit per procedure to be above 50%.

Knowing your numbers is critical for general business performance, but also to understand where your medical spa can make adjustments to become more efficient and profitable.

3. Listen to Your Clients

Have your clients inquired about a product that you don't currently offer? Have your team members identified a common desire among patients that is not being met by the technologies and treatments you have available? By staying in tune with the needs of your clients, your team can act on these wishes by exploring your options.

Meet a new need in your target population. These gaps in the local market can quickly turn into opportunities if your team can recognize them and bring them to the attention of your medical spa's decision-maker.

4. Preview the Product

Before you make the investment to bring a new device or treatment into your medical spa, speak with the rep and get a demonstration of the product. You or members of your team should model for the service to more fully understand the patient experience. Assess the pain level associated with the treatment as well as the effectiveness as evidenced by visible results.

You can even reach out to other medical spas outside of your region for reviews of the product. Other owners and practitioners may feel more comfortable sharing insight if they know you are not in direct competition.

5. Train Your Staff

Educate your team members about the technology and any side effects or complications that may arise as a result of the procedure. Invest in training. Providers need to be able to identify good candidates for the procedure, deliver an informed consent, answer patient questions, accurately perform the procedure, guide aftercare and monitor and address any complications.

Be aware that the provider performing treatments must be operating within their scope of practice for your medical spa to be compliant. These regulations vary by state as to which providers can perform specific treatments.

The supervising physician, physician assistant (PA) or nurse practitioner (APRN) must also be versed in the procedure, even if they intend to delegate the treatments to another provider. Make sure this delegating provider is confident in the abilities of your team members to safely administer this treatment before any patients receive the service.

6. Expand Your Services

Introduce the new treatment and market the addition to your clients and target population. Although it may be tempting, avoid offering discounts for these treatments. Instead, you can offer them in bundles with other services.

When you expand your medical spa services, you not only offer more value to your clients but also provide your team exposure to new techniques, technology and skillsets. Invest in tech, pamper your clients, and level up your team to build an even more successful medical spa.

The AmSpa Member Lounge on Facebook is a space where members can ask each other medical spa owners and practitioners for advice and insight on their experiences with products and technology. Take advantage of this benefit by joining the forum today.

AmSpa Plus Members can refer to their state's treatment delegation table to find out who can do what for 21 different treatments across six distinct job titles. Find out more about your state's medical spa laws and explore business resources by becoming an AmSpa member.
Related Tags
Subscribe to Our Email List
Medical spa news, blogs and updates sent directly to your inbox.