Back to Main Blog
How to Partner with a Medical Professional
Posted By Mike Meyer, Wednesday, July 10, 2019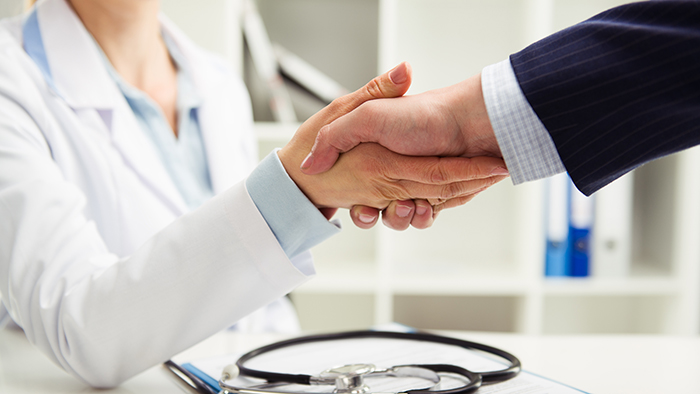 By Alex R. Thiersch, JD, CEO of the American Med Spa Association (AmSpa)
Creating a partnership with a medical professional can be a lucrative—and often legally necessary—step for traditional spa owners, salon owners, and entrepreneurs who want to get a piece of the ever-growing medical spa pie. Here is what you need to know in order to effectively and compliantly partner with a medical professional.
Staking Your Claim
Most states observe a doctrine known as the corporate practice of medicine, which requires a physician or physician-owned corporation to receive payment for medical services. Since many of the treatments offered at medical spas are medical in nature, these practices are governed by this doctrine where it applies.
So, creating a medical spa is not as simple as contracting with a doctor or a nurse to administer medical treatments, or listing the medical professional as a 'medical director' without having him or her available for consultations. Often, arrangements such as these are illegal, so medical spa owners should consult with a local health care attorney and the American Medical Spa Association (AmSpa) to make sure they are operating on the up-and-up.
If an entrepreneur wants to become a part of the medical aesthetic industry on an ownership level where the corporate practice of medicine is observed, he or she can set up a management services organization (MSO), which partners with a physician, for whom a separate company is created; this company strictly provides medical services. This arrangement is known as a management service agreement (MSA), and it allows a non-physician to supervise most aspects of a medical aesthetic business aside from the administration of medical services.
Playing by the Rules
Regardless of the ownership structure, the medical side of the practice must remain the domain of medical professionals. It is their responsibility to make sure all medical procedures are administered by employees who are properly trained and supervised.
It is perfectly legal and quite common for physicians to delegate regular medical procedures at a medical spa to licensed practitioners, such as nurse practitioners and physician assistants. Those practitioners can, in turn, delegate tasks to non-medical staffers, such as registered nurses and laser technicians, as long as the tasks they are assigned fall within the scope of their training and they are properly supervised. Additionally, physicians do not even necessarily need to be at the medical spa, as long as they are reachable and a licensed practitioner is present while treatments are being administered.
Physicians are accountable for everything that occurs at the medical spa, so it is important for them to make sure that the staff is properly trained. A medical professional who does not wish to actually be involved in this aspect of the business is probably trying to get involved for the wrong reasons.
Splitting Headaches
Because physicians may not be conducting treatments, they might wish to reward the people who are actually dealing with the patients by giving them a percentage of the business they bring in—commission, in other words. Unfortunately, this is probably illegal if the practice is governed by the corporate practice of medicine, because it constitutes fee-splitting.
As mentioned previously, under the corporate practice of medicine, all payments for medical treatments must be made in full to a physician or physician-owned corporation. If a percentage of that payment is directed instead to an employee, fee-splitting is said to have occurred. If a medical spa is found to have done this, all involved could face significant sanctions.
To learn more about this and many other topics that concern medical spa owners and operators, attend an AmSpa Medical Spa & Aesthetic Boot Camp. The next success story could be your own!
Related Tags