Back to Main Blog
Medical Board of California Issues Warning for Hair Restoration Technicians
Posted By Mike Meyer, Friday, September 13, 2019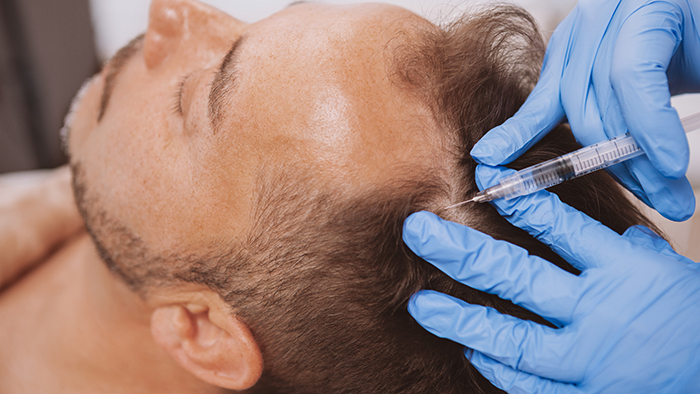 By Michael Byrd, JD, partner, ByrdAdatto
The Medical Board of California (MBC) has warned physicians against using unlicensed persons for hair transplant procedures in the summer issue of its newsletter. (The issue is available here, with the article appearing on page 12.) It states that the MBC has become aware of many physicians or clinics that are employing trained but unlicensed persons, referred to as medical assistants (MAs), to perform or assist with hair transplant procedures. The article gives the example of MAs creating holes or slits in the patient's scalp using a needle, scalpel or other device as being prohibited. While it does not explicitly state that this is the case, its warning would seem to apply equally to harvesting follicles as it would to preparing the follicle implantation sites.
In California, MAs have a very limited scope of tasks they are permitted to perform. They are permitted to perform only "basic administrative, clerical and technical supportive services," with several procedures specifically authorized in 16 CCR § 1366. With the exception of puncturing skin or vein for purposes of drawing blood, their other authorized tasks are non-invasive and include tasks such as trimming nails and ear lavage. Likewise, the MBC has stated that MAs may not inject fillers, nor may they fire lasers. The article warns that physicians who violate this restriction are aiding the unlicensed practice of medicine, which can carry penalties of fines or imprisonment. If you are employing MAs in your practice, you will want to carefully review what tasks you are assigning to them and ensure that the delegations are legally permitted.
To learn about legal and business best practices to keep your med spa compliant and profitable, attend one of AmSpa's Medical Spa & Aesthetic Boot Camps and become the next med spa success story.
Michael S. Byrd is a partner at the law firm of ByrdAdatto, a national business and health care boutique law firm with offices in Dallas and Chicago. As the son of a doctor and entrepreneur, he has a personal connection to both business and medicine. He has blended these life experiences to become a leading advocate for doctors and dentists throughout the United States. He routinely lectures at continuing education seminars on the various business and legal issues that professionals face. Outside of health care, Michael has used these same skills to handle sensitive and complicated business matters for entrepreneurs, business owners, attorneys, CPAs, high-net-worth individuals and public figures. He has been named to Texas Rising Stars and Texas Super Lawyers, published by Thompson Reuters, for multiple years (2009-2019), was named a Top Rated Lawyer by the Dallas Morning News (2016), and has been recognized as a Best Lawyer in Dallas in health care by D Magazine (2013, 2016-2019).
Related Tags