Back to Main Blog
Medical-grade Skin Care vs. OTC Skin Care: What's the Difference?
Posted By Mike Meyer, Monday, September 23, 2019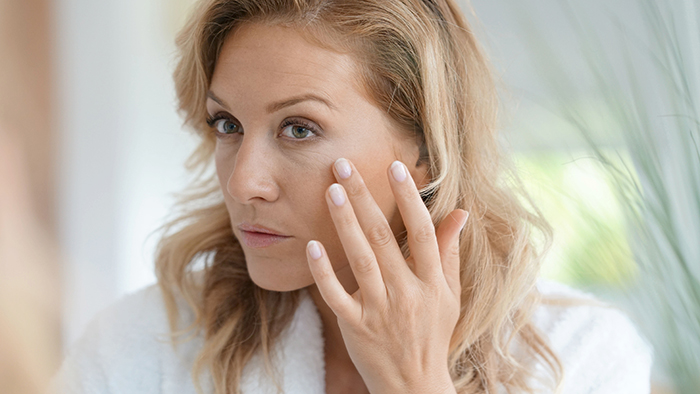 By Alex R. Thiersch, JD, CEO of the American Med Spa Association (AmSpa)
As anyone who has to deal with chronic pain will tell you, there is a world of difference between prescription pain-relief drugs—such as oxycodone and hydrocodone—and over-the-counter (OTC) pain-relief drugs, such as ibuprofen. The U.S. Food and Drug Administration (FDA) categorizes these drugs according to their active ingredients. Hydrocodone, for example, is an opioid, and it has a significant effect on certain receptors in the body, while ibuprofen merely inhibits enzymes, which produces a much less intense reduction in pain. Of course, opioids can be highly addictive, so requiring a prescription also (theoretically) keeps them out of the hands of people who would abuse them.
FDA categorizes skin care products somewhat similarly, and medical aesthetic professionals should know why some products require prescriptions, while others are more widely available. Understanding the difference can not only help medical aesthetic practices provide better patient care, but may also affect their bottom lines.
Cosmetics vs. Drugs
The FDA addresses the use of drugs and cosmetics under the Federal Food, Drug, and Cosmetic Act, which was enacted in 1938 and has been amended numerous times since then. The text of this act draws a distinction between "cosmetics" and "drugs" that provides relatively definitive guidance on this topic. A cosmetic is defined as a product that is "intended to be rubbed, poured, sprinkled or sprayed on, introduced into, or otherwise applied to the human body ... for cleansing, beautifying, promoting attractiveness, or altering the appearance." Obviously, many products that are commonly used in medical spas and medical aesthetics fall under this category.
Drugs, meanwhile, are "articles (other than food) intended to affect the structure or any function of the body of man or other animals." Therefore, the legal difference between a cosmetic skin care product and a skin care drug is the product's intended use.
"If you say you're going to eliminate fine lines and wrinkles, that claim—which alters the form and function and structure of the body—is a medical claim and, therefore, that product is considered a drug by the FDA. It has to be approved and regulated, and there's a long process to get through," explains Rob Trow, CEO of DermaConcepts, the exclusive U.S. distributor of Environ Skin Care. "If you say that the skin care product will improve the appearance or look of fine lines and wrinkles, that's not a medical claim, and therefore it's not a prescription product and can be sold without it." Drugs must be approved by the FDA, while cosmetics do not need approval, so a few words in a product's description can make an enormous difference for the manufacturer.
"If a product says [it] will produce collagen and elastin, that's a product that affects the form and function of the body and is a medical claim, and therefore the product should be classified as a drug and go through a very complex and costly approval process," Trow says. "If you look at the ads for skin care, you'll see many, many ads make those claims, even though they're not allowed to. But most skin care companies qualify the claims with adjectives that talk about 'the look of, the feel, the appearance of,' rather than affecting the change."
According to Carl Thornfeldt, MD, founder and CEO of Epionce: "Many cosmetic products claiming they are effective for treating skin disease are mislabeled, basically not complying with FDA regulations. Moreover, many have no safety or efficacy studies."
The concentrations of certain chemicals and compounds in a product also can determine whether it is a cosmetic or a drug. For example, a product with a 2% concentration of hydroquinone is considered cosmetic, while one with a 4% concentration is considered a prescription drug.
"[Some] medical skin care products—the technologies that proved themselves in performance and safety—may later move toward implementation in OTC products. [These would be] potentially less concentrated ones, but utilize proven clinical technology," says Nikolay Turovets, PhD, CEO for DefenAge Skincare. "The most famous example, of course, are retinols."
Some cosmetic manufacturers choose to submit their products for FDA approval and create their products according to FDA regulations, but they are not required to do so.
"There are certain cosmetic companies that have their own factory, that manufacture in clean rooms with nitrogen blankets, red and yellow light, pressurize the air system, and it's like going into an operating room where everybody is gowned and booted," Trow says. "Some cosmetic companies use airless pumps, because if you let air and light into a product, you destroy its efficacy. So there are non-prescription products that are manufactured as stringently as prescription drugs. Unfortunately that has nothing to do with requirements by law, but rather the values and the investment in that process by the specific skin care company."
Degrees of Drugs
If a skin care product is categorized as a drug, it falls into one of two categories: OTC or prescription. OTC drugs are typically available to anyone who wants to purchase them, although the sales of a small number of OTC products are restricted to a degree due to their active ingredients. (Pseudoephedrine, for example, is kept behind drugstore counters because its active ingredient is commonly used in the illicit manufacture of methamphetamines.) Only a few types of skin care products fall into the OTC drug category; typically, they are sunscreens and other general skincare products.
"There are many great product lines available in retail stores over the counter," says Barbara Pestana, director, U.S. medical sales and marketing for NeoStrata Company, Inc. "OTC products can support general skin care needs, such as cleansing, hydration and sun protection." Although OTC products are not as heavily regulated as prescription drugs, they still are held to high standards.
"OTC drugs must use pharmaceutical-grade [ingredients] and be manufactured in an FDA-inspected, [good manufacturing practice]-compliant facility," explains Thornfeldt, whose company manufactures a number of OTC skin care products. "OTC drugs must also comply with FDA over-the-counter-drug monographs for the chemicals themselves, the concentration ranges, and the rules regarding claims for disease or conditions the active ingredient treats."
It is not impossible for a drug to go from prescription to OTC, though it is not terribly common. Widely used drugs, such as cetirizine (Zyrtec), fexofenadine (Allegra), famotidine (Pepcid) and omeprazole (Prilosec) have made the switch, as have a handful of smoking-cessation aids and hair-growth products. Even ibuprofen was formerly only available via prescription.
"Pretty often, the most innovative, groundbreaking and revolutionary technologies are initially offered to market through medical distribution channels," says Turovets. "For example, almost 20 years ago, when Dr. [Richard] Fitzpatrick introduced SkinMedica to the market, it was mind-blowing innovation—use of growth factors produced by living human cells in a laboratory to stimulate skin."
However, while OTC products can be used without supervision, there are a number of advantages for patients who consult with physicians to develop a course of skin care treatment, including the use of prescription products.
"These products are often sold and recommended by a medical professional who will examine and diagnose skin care needs and create a targeted program to help patients achieve their goals," Pestana says. "The program will likely include in-office devices and peels, along with a customized home-care regimen to enhance the effects of the procedures. Medical-grade skin care often provides protocols for both in-office procedures and home care that can be personalized to the needs of each patient."
Expanding Understanding
Operators of medical spas and medical aesthetic practices should have a good understanding of the products that are being used in their practices and work with patients to fully understand their current OTC or prescription skin care regimens and how they can be adapted to bring about the best possible result for the patient.
To learn about legal and business best practices to keep your med spa compliant and profitable, attend one of AmSpa's Medical Spa & Aesthetic Boot Camps and become the next med spa success story.
Related Tags