Back to Main Blog
Tennessee Law Aims to Make Medical Spas Transparent
Posted By Kate Harper, Tuesday, September 18, 2018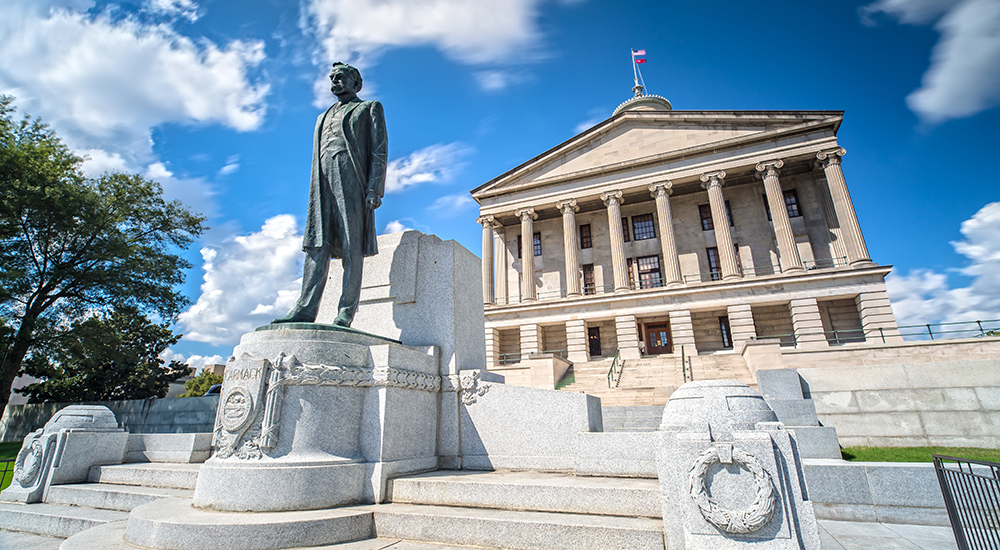 By Alex Thiersch, Founder and Director of the American Med Spa Association (AmSpa)
Tennessee medical spas are, for the most part, governed by laws that are very similar to the laws that regulate such practices in other states. (AmSpa members can check their medical aesthetic legal summary to find the laws governing their practice.) However, as part of a bill that was passed in 2015, Tennessee has taken the extremely unusual added step of defining "medical spa".
The Definition
According to the law, which can be read here, a medical spa is "any entity, however named or organized, which offers or performs 'cosmetic medical services.'" The law also requires all medical spas, and medical spa medical directors, to register with the state's health professional boards. Lawmakers hope that this regulation will help practitioners in the Volunteer State become more transparent.

Registration
For example, if you are the medical director or supervising physician of a medical spa in Tennessee, you are required to fill out a form to register with the state. Likewise, if you are running a medical facility that offers cosmetic medical services primarily, you must register with the state of Tennessee.
Other requirements in the law lay out what must be disclosed in this registration, and in the practice's advertising. For example, if the medical director is not board-certified as a plastic surgeon or a dermatologist, that fact must be divulged. This is a laudable step, as it ensures the public has a significant amount of information available to it. It tells consumers right up front that a practice is a medical spa, and it allows them to know, in no uncertain terms, which doctors are affiliated with the practice. Click here to read about general best practices to make sure your medical spa advertising is legally compliant.
Treatments

Aside from the registry, Tennessee's regulations are fairly similar to those of other states, in that some are very specific and can be defined narrowly, while others are more vague and present some grey areas. Generally speaking, though, all treatments that are offered at a typical medical spa—light-emitting devices, laser treatments, Botox, etc.—are considered to be medical treatments. Click here to read more about medical vs non-medical treatments in med spas.

Delegation
Tennessee has a fairly broad, yet restrictive delegation statute, which appears to say that a physician is authorized to delegate treatments only to LPNs, RNs, NPs, PAs, and, oddly enough, pharmacists. However, this statute does not provide any direction when it comes to delegation to unlicensed individuals. Therefore, it must be assumed that in Tennessee, you must be a licensed practitioner to fire a laser, for example. This is unlike similar delegation statutes in other states, such as Texas and Illinois, which allow physicians to essentially delegate to whoever they want, provided that person is operating within his or her scope of practice. Click here to see AmSpa's webinar on the basics of medical spa delegation, free to AmSpa Plus members.

Ownership
Tennessee does not allow anyone other than a physician to own a medical spa, although in some instances, PAs and NPs can own practices and can enter into contracts with physicians. If you are a PA or NP who wishes to look into medical spa ownership, you should reach out to ByrdAdatto to discuss how to structure it. A consultation is free to AmSpa members. Of course, an MSO is a possible solution that permits a certain amount of ownership to a non-physician, but as we don't want anyone to be a test case, the prudent and conservative approach in Tennessee is to make sure a physician owns the facility.
See the Tennessee medical aesthetic legal summary for more information about laws governing medical spa practices in the Volunteer State.
We'll be discussing these regulations and many others at our Medical Spa & Aesthetic Boot Camp at the Doubletree Nashville Downtown in Nashville on Oct. 15 and 16. Join us there to learn all about how to run a compliant, successful medical spa in Tennessee and throughout the country. Click here to learn more and register, and click here to see the full schedule of Boot Camp dates.

Related Tags