Back to Main Blog
Texas Medical Board Holds New Stakeholder Meeting on Proposed Changes to Rule 193.17
Posted By Mike Meyer, Thursday, October 10, 2019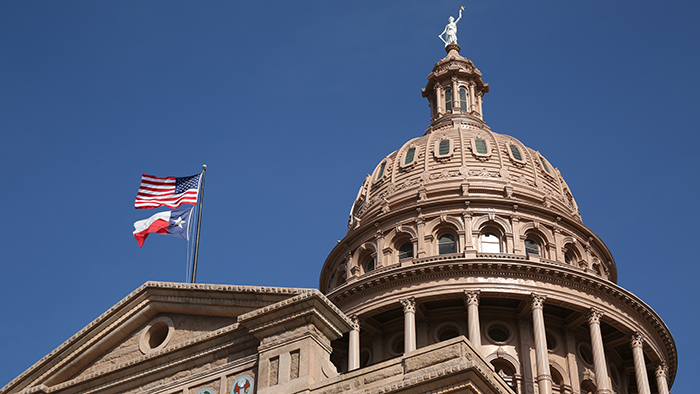 By Patrick O'Brien, JD, legal coordinator, American Med Spa Association
On October 8, the Texas Medical Board (TMB) held a stakeholder meeting to discuss Rule 193.17—a rule in development that would bring changes to the cosmetic medical delegation rule, known as Rule 193.17. You may recall that the TMB held a similar meeting earlier this year, which we discussed here. In that prior meeting, two versions of possible changes were offered. Ultimately, only a new signage requirement moved forward and was adopted (see here). The more sweeping proposed changes were tabled for additional work and future consideration. This week's meeting was to solicit feedback on the most recent version of these developmental rules. Representatives from AmSpa attended this meeting as well.
In addition to a number of small changes to the current version of 193.17, these new developmental rules would make large changes in three areas: delegation, supervision and ownership. These developmental rules would change the definition of who is qualified to perform medical spa procedures. The proposed version would allow only licensed or certified health care providers to perform the procedures under supervision; the current version of the rules allows unlicensed persons to perform the procedures. The proposed rules also would necessitate that a physician, or a physician assistant (PA) or advanced practice registered nurse (APRN) under their delegation, to provide onsite supervision of the qualified personnel while procedures are being performed; the current rules require either onsite supervision by the physician, PA or APRN, or offsite physician supervision as long as they are available for emergency consultation and appointment if necessary. As part of the required supervision, the physician will need to cosign procedures performed under supervision within 72 hours; the current rule requires "timely" cosigning of procedures performed by unlicensed people, but does not specify a definite time limit.
The third major area of change is the inclusion of an ownership statement. Two versions of this section have been suggested. The primary version would require that facilities offering these procedures be owned by a Texas licensed physician; the owner, in turn, may employ a medical director to supervise and delegate. This version makes it clear that all physicians delegating and supervising in the facility are responsible for complying with all rules and laws for the supervision and delegation of medical procedures. The alternate proposal would require that any physician who accepts a medical director position first notify the board of the facility location and provide owner information, a list of all people to which procedures can be delegated, and the names and license numbers of the supervising physicians; any changes to this information would need to be updated within 30 days. The supervising physician also would need to provide an alternate supervising physician to step in if they are unavailable.
The TMB stressed that these rules are still in development and do not reflect the final version. It is accepting comments and feedback, and has stated it may have a version ready in the coming weeks for formal proposal. If a final version is proposed, this amendment would then be voted on by the full TMB at its upcoming December meeting. If the TMB approves that version, it will be published in the Texas Register and begin a 30-day public comment period before the amendment becomes official. That would be the quickest timeline for official adoption—it is possible that comments and feedback will require additional time before presentation to the full board. AmSpa will continue to closely monitor these changes and will report developments.
Related Tags
Subscribe to Our Email List
Medical spa news, blogs and updates sent directly to your inbox.