Back to Main Blog
The Aesthetic Society Offers Virtual Training to Non-physicians for the First Time
Posted By Madilyn Moeller, Thursday, November 16, 2023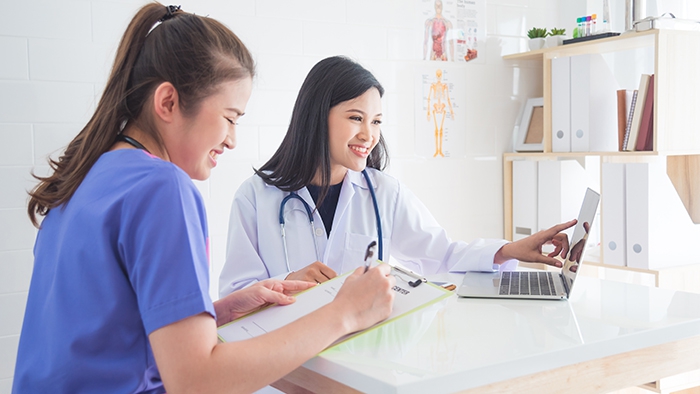 By Michael Meyer, Content Manager, American Med Spa Association (AmSpa)
On January 12, 2024, The Aesthetic Society will present Nuances in Injectables: The Next Beauty Frontier, a virtual symposium chaired by Christopher C. Surek, DO, FACS, of the Academy for Injection Anatomy. Attendees of this event will review and discuss the latest science and technique in facial filler and neurotoxin injections, outline injection targets and danger zones in the face relative to filler injection procedures, address the nuances of clinical assessment and region-specific anatomy in non-surgical rejuvenation, and discuss complication management and practice pearls related to filler and neurotoxin injection procedures. This live internet course offers a maximum of 3.5 AMA PRA Category 1 Credits™ of which 2 are patient safety credits. Nursing credit of a maximum of 3.5 contact hours is available upon successful completion of the course, including attendance at the entire event and completion and submission of the evaluation form.
However, whereas Aesthetic Society events have traditionally only been available to physicians, through partnership with AmSpa this presentation is being offered to all injectors, provided aesthetic injections are within their scope of practice.
"For many years, we've been training our own nurse practitioners and nurse injectors in our practices, and they've been invited to some of our courses at the meeting," says Aesthetic Society President, Melinda J. Haws, MD. "But there are more injectors now—nurse injectors, PA injectors, nurse practitioner injectors—than there are plastic surgeons in the United States. And the demand is so high. We need to make sure that we are embracing those nurses and those PAs and those nurse practitioners, and helping make sure they get outstanding education."
The organization's decision will benefit those practicing injectable medicine for years to come, says Dr. Haws.
"We are very proud of our educational content, but it finally occurred to us that while we've been training our own nurses, our own nurses don't stay with us forever—they move around to different places," says Dr. Haws. "So, we're already doing it on a small scale in the interest of education and patient safety. This is not an area of medicine that's going to go away. It's only going to increase in size. We really need to make sure everybody's learning as much as they can learn, and that everybody has a high level of education."
The society's new guidelines require injectors attending its trainings to legally be able to inject in their state, with the understanding that the rules and regulations governing this aspect of the industry vary from state to state.
"We've gotten hung up on that in the past, but at this point, we've decided that if you're licensed in your state and certified in your state to inject, then you're welcome to our injectables courses," Dr. Haws says. "Ten or 15 years ago, I don't think any of us thought that the demand would be this high, but if you look at some of the statistics on what percentage of people are getting injectables and what the companies believe the growth is going to be in the next even five years, it's pretty astronomical."
Ultimately, Dr. Haws believes that making injectable education more accessible will help the entire industry become safer and more compliant.
"We're better off if we all work together," she says. If one person gets a bad injection injury, it brings everybody down. It doesn't matter who does it—it's everyone's problem. So, we all should be sharing education and elevating the entire practice."
Sign up for Nuances in Injectables: The Next Beauty Frontier today! AmSpa members receive special pricing, so members should be sure to register using the email address connected to their membership.
Related Tags
Subscribe to Our Email List
Medical spa news, blogs and updates sent directly to your inbox.