Back to Main Blog
Things to Consider When Opening Your Medical Spa
Posted By Madilyn Moeller, Monday, November 1, 2021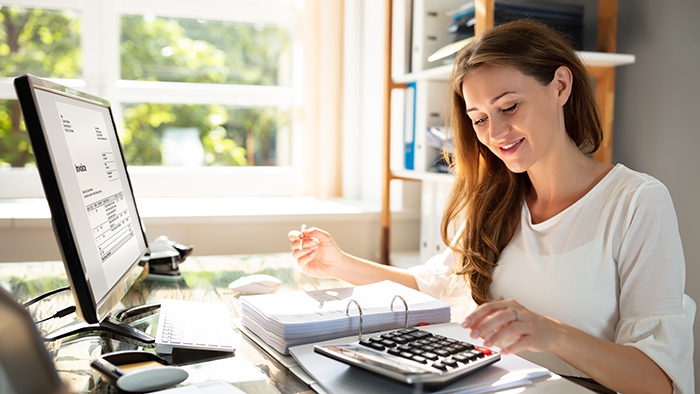 By Madilyn Moeller, Editorial Assistant, American Med Spa Association

Medical spas are a booming business, even in the midst of a pandemic. This is a resilient industry, and one that almost anyone can get into if they follow the regulations in their state. But as when opening any business, there are some hurdles to clear and logistics to sort out to solidify your plan and give your medical spa a sturdy foundation for growth.

Here is a brief collection of advice for new medical spa owners.

Business Logistics

Scout out the perfect space for your facility. Find a way to make your medical spa desirable and accessible to your target population by doing some market research for your area to find the ideal location for your medical spa. This is often based on the zoning laws, demographics and saturation of the market.

Forming a business takes some research and, preferably, professional help. Do you know if your business should be a partnership, corporation or LLC? Are you allowed to own a medical spa in your state? Contact a legal representative who can answer these questions and more to ensure your new business complies with the laws and regulations of your state.

Before you contact financial institutions or begin hiring, have a business plan in place. "Do your homework," says Bryan Durocher of Durocher Enterprises, a medical spa and wellness business consulting company. "Banks view us in the same risk category as restaurants, and just because you're a doctor or advanced practitioner, if you have no business acumen, you won't stay in business."

To track your business' growth and keep your financials in order, enlist the services of a quality business accounting firm. Partner with a company that can provide you with intuitive statements to view your revenue per hour and profit per treatment. These will set you up to easily evaluate your productivity and profit margins for each provider and treatment type.

Also, it's vital to work with people who know the business. "It's important because you have to have somebody who understands this business too—how to allocate the cost of goods and expenses in the right way and itemizing so that you can look at things from a very detailed standpoint; that's very important," says Durocher. "So the owner can always be looking at what's going on with their business and why."

Staffing
Many medical spas need a physician or advanced practitioner at the helm. Look to the regulations in your state to learn about the responsibilities of that position, and have your business plan ready before you begin looking for a medical director. "It would be good to have your business plan done first and have a vision for what it is that you're going to articulate and need from your medical director," says Durocher. "How involved is this person going to be? It depends on the level of involvement, but having your vision clear to articulate to anybody—your banker, your medical director, etc.—I think is very important."

When it comes to the rest of your team, define your expectations. Training and an eye for aesthetics are essential in a successful medical spa employee. Look for providers with a history of continued medical education. In addition to an initial interview, ask for a treatment interview—have the candidates bring models and demonstrate their talent for injections or aesthetician treatments.

Searching for aesthetic injectors can be difficult, given there's not a specialty in nursing programs that can prepare injectors for non-invasive aesthetics. We suggest you attend industry conferences to expand your network and ask for references. You can also use job boards while being descriptive in your listing to attract the right person.

Additionally, your patients will want a friendly face to welcome them when they come to your business. Your patient experience is paramount to the success and reputation of your practice. Hire an outstanding front office staff to complement the artistry of your service providers.

Products and Services
A medical spa owner must understand that consumables for some medical spa products can be expensive. Balance these popular treatment offerings by investing in other profitable treatment types, such as machine-based procedures. Start small—don't invest in multiple expensive machines until you have the client base and revenue to support that investment and turn a profit.

Retail skin care products are a key value add for medical spas. Your practice should carry more than one line of treatments: Choose one that is affordable and others that are higher-end. You can even work with a pharmaceutical company to create a branded line of products. "Retail is about retention," says Durocher. In the planning phase, dedicate 10 – 20% of your facility to retail space. You want the average patient to be able to walk out with a product that your provider recommends.

Community Over Competition

The way to succeed in aesthetics is not to focus on beating your competition; direct your attention to your patients and do what's best for both your patient and your medical spa. Passion for patient care shows integrity and a commitment to the mission of aesthetics. Remember, you're not selling a product or service—you're solving a problem or making your patients feel good. That patient-first focus is what will make your providers and patients see the value your practice provides.

To make your medical spa stand out, pick the niche your practice is going to fill. You can advertise to a specific market, specialize in certain treatments or techniques, provide an unparalleled patient experience, or find another way to provide a unique value for your patients. Define your unique value proposition and use it to fuel your marketing and branding efforts to draw in even more happy clients.

Attend one of AmSpa's Medical Spa and Aesthetic Boot Camps to hear more from industry experts about running a profitable medical spa practice, ensuring your long-term success and understanding your medical spa laws. Network and learn at AmSpa's national trade show for non-invasive medical aesthetics, the Medical Spa Show.

AmSpa Members receive a complimentary 20-minute introductory compliance assessment with a ByrdAdatto attorney. Click here to learn how to join AmSpa today!
Related Tags